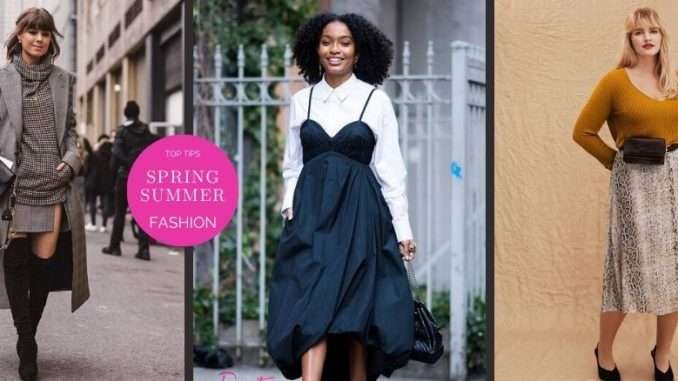 Winter may no longer be upon us, but there's no need to retire your jackets just yet. With some smart styling, layering can be just as good for your spring and summer outfits as it is for your winter look. While it is true that the temperature is on the rise, there's definitely a way to keep your layers — minus the bulk and unnecessary warmth. In addition to this, layering your clothes can be an effortless way for you to inject more fun into an outfit, just mix and match different clothes to create unique looks that works for you. Here are some tips to take your layering game to the next level: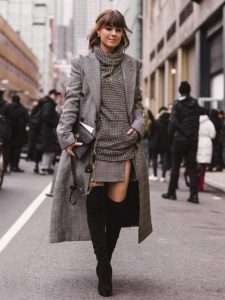 Combine different lengths
If you aren't ready to show too much skin just yet, the key is to combine short and long pieces. If you're breaking out the mini skirts, consider keeping a jacket in case you get cold. On hotter days, you can pair cut-off denim shorts with more lightweight layers such as Mes Demoiselles' ruffled satin kimono which are recently gaining traction as a beach look must-have.
Choose versatile clothing
The key to transitional dressing is to wear versatile pieces that are easy to take on and off, depending on how you're feeling. Fun pieces like Michael Kors' printed head scarf is a fabulous way to spruce up your summer wardrobe, but will look just as chic if worn around your neck during those colder spring days.
.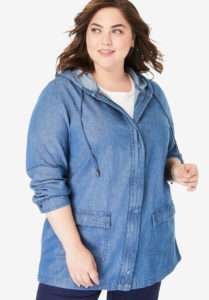 Keep it lightweight
Fabrics play a huge part in protecting you from elements and in keeping you warm or cool. So, why not try this lightweight hooded jacket by Woman Within as it is ideal for those "in-between" weather days? Featuring a hood and breathable cotton, this is a jacket that is as functional as it is stylish. For summer and spring, stick to breezy outerwear so you can pile them on as you wish without feeling stuffy.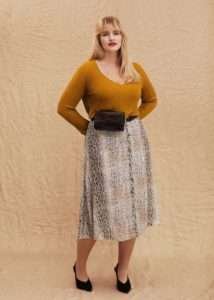 Credit Mango
Experiment with textures
Textures are an effortless way to keep your outfit interesting, even if you keep your cuts classic and neat. Mango's snakeskin skirt features one of the season's most popular trends, and it isn't just for the brave. When paired with a knit top, the boldness of the pattern can be dialed down while the textured upper half adds depth and interest to the entire ensemble.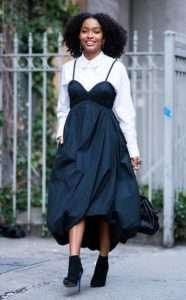 Credit: E! Online
Pair dresses with anything
Dresses are usually standalone pieces, but with a little creativity, they can go well with almost anything — from fitted t-shirts to even pants worn underneath. For instance, 3.1 Phillip Lim's bubble dress can be transformed from a weekend picnic outfit to a workday look when thrown over a white button-down, as shown here by the ever-chic Yara Shahidi.
While it is true that seasons change, it doesn't necessarily mean that you have to completely replace the clothes in your wardrobe. For more tips and tricks on how you can make your clothes last you for several seasons, check out our post '12 Timeless Fashion Secrets to Steal from French Fashion Stars'