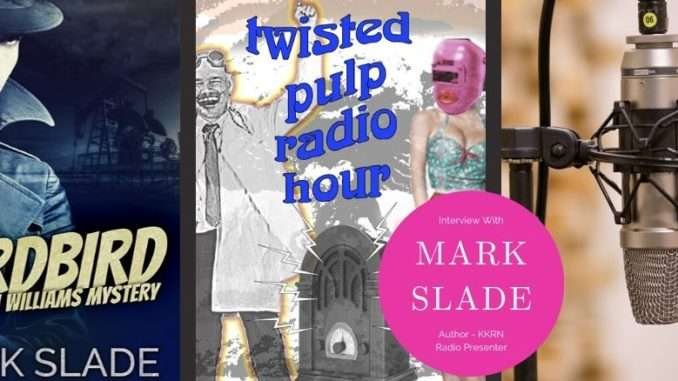 How did you launch a career in broadcasting?
I'm actually a writer. Which turned into writing scripts for radio plays. Then I began producing radio plays for podcasts. Chauncey Haworth interviewed me about my books and the podcasts I was creating. He suggested I try to get a show on kkrn knowing I had a back catalog of radio plays.
Can you tell us about your radio show 
TWISTED PULP RADIO HOUR is more of an arts magazine than anything, but I play radio plays, narrated stories, fake commercials and comedy sketches, and music. A lot of the times I try to connect everything with a theme. The show runs on KKRN 88. 5 in California Mondays at 10 pm pacific 1 am eastern. Runs on 88.5 fm and online on kkrn.org  and https://archive.org/details/@animalmother16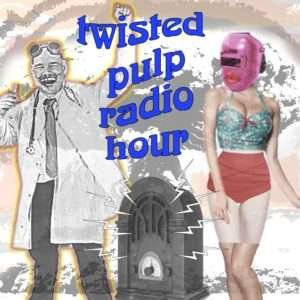 What's been your career highlight to date?
I guess career highlight is getting the show on radio. I love presenting material created by friends. Stories. Poems. Audio plays. Music. I like helping people get noticed.  One of the other career highlight was interviewing one of my favorite writers joe r lansdale. Author of horror and the hap and leonard books tv show is based on. I got to talk to him by phone.
What do you love about your career?
I love to create. More than that I love to collaborate and help others to create.
Do you have any tips for anyone wanting to pursue the same/a similar job role?
To be honest all I can say is keep going, don't quit. Success to me is not measured by money. Its measured by completing a project, no matter what the obstacles. Try to surround yourself with people who believe in you. Cut out anyone who doesn't believe in you.
Tell us about DO's and DON'Ts in your industry?
I can't really answer that. Except maybe be humble. Make sure you have enough time for family.
What does the future have in store for what you want to achieve?
Getting through my next book! I'm writing a superhero book and the ideas are epic and massive. I want to pare it down to a compressed story. I have a murder/mystery novel YARDBIRD (published by Next Chapter)  about a mixed race Private Detective in set in 1956 Oklahoma. Date of release is April 30th.
Odarko, Oklahoma, 1956. Scratch Williams is a Yardbird: someone employed to do menial jobs, legal or otherwise.
After oil tycoon George Spiff hires him to break up the relationship between his daughter and her newest conquest, a fight breaks out. Later, Scratch wakes up in his car, with the body of the boyfriend lying next to him.
Who set Scratch up, what's the hat box, and where is Scratch's glass eye?