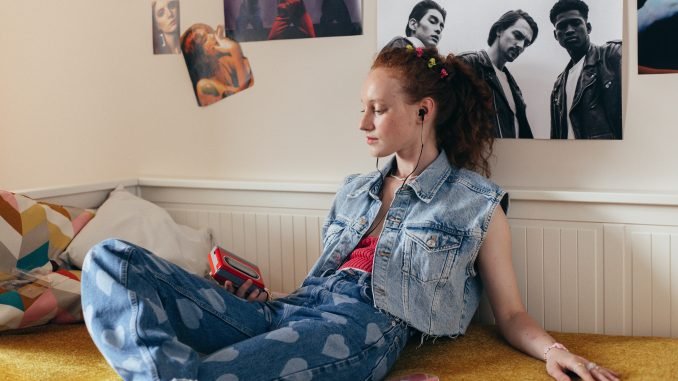 Photo by cottonbro studio: 
Are you ready to take your wardrobe to the next level in 2023? We've got you covered! In this blog post, we'll be exploring the five hottest fashion trends that will be all the rage in 2023. From bold colors and daring silhouettes, to classic looks that never go out of style, there's something for everyone! Keep reading to get the scoop on all the must-have looks for the upcoming year.
1) Oversized everything
One of the biggest fashion trends for 2023 is oversized everything. From huge sweaters to baggy trousers and voluminous blazers, it's all about embracing the extra-large silhouette. This trend takes its inspiration from the '90s grunge look and has been embraced by streetwear brands and high fashion designers alike. Whether you're wearing an oversize shirt with leggings or a maxi dress with sneakers, you'll be sure to stand out with this trend. To stay on-trend, pair your oversized pieces with slim-fitting items like skinny jeans or form-fitting skirts to balance out the look.
2) '80s and '90s nostalgia
The '80s and '90s are back in fashion, and it looks like they'll be here to stay! Designers have embraced this trend, creating modern takes on classic silhouettes. Look for bright neon colors, oversized silhouettes, cropped tops and jackets, high-waisted jeans, and baggy sweatshirts. Another trend that's been brought back from the past is the use of animal print in clothing. Zebra stripes, leopard spots, and cheetah prints can all be seen on the runway. Finally, there's been a revival of some of the most iconic accessories from the era, such as chunky hoop earrings, jelly shoes, and scrunchies. If you're looking for a way to incorporate this look into your wardrobe, start by adding one or two statement pieces that you can mix and match with your existing wardrobe.
3) Eco-friendly and sustainable fashion
The fashion industry is making a conscious effort to become more eco-friendly and sustainable. With the looming threat of climate change, it's more important than ever to make sure we are protecting the environment. Designers are beginning to take steps to reduce their environmental footprint by creating items made from recycled materials, using less water during production, and eliminating toxic dyes.
We can expect to see more clothing made from natural fibers like linen, hemp, and organic cotton, as well as upcycled materials like denim. Brands are also beginning to use plant-based alternatives to leather, such as Piñatex, a pineapple leaf-based fabric. Other eco-friendly materials that are increasingly popular include bamboo, lyocell (made from wood pulp), and recycled polyester.
To reduce water waste, many brands are opting for waterless dyeing techniques that use significantly less water than traditional dyeing methods. Furthermore, some fashion companies are investing in green energy sources to power their factories and offices, as well as offsetting their carbon emissions by planting trees or investing in carbon-capture projects.
Overall, eco-friendly and sustainable fashion is going to be a major trend in 2023. As more companies continue to embrace sustainable practices, we can expect to see even more earth-friendly fashion on the runway.
4) Bold colors and prints
2023 is sure to be a year of loud and proud fashion statements. From statement prints to bold colors, it's time to add some spice to your wardrobe. Animal prints will continue to reign supreme, with zebra, leopard, and snake taking center stage. In addition to classic animal prints, bright and abstract prints are predicted to take over the fashion world in 2023. Floral, geometric, and abstract shapes will offer an interesting contrast to classic solid colors.
As far as colors go, expect to see brighter and bolder shades than ever before. Color blocking will make a big comeback, as it offers a great way to mix and match colors while making a bold statement. Electric blues, bright yellows, hot pinks, and classic reds will all be popular choices. Don't be afraid to mix and match colors and patterns to create a look that is uniquely yours. 2023 is sure to be a colorful year!
5) Comfort over everything
When it comes to fashion trends for 2023, comfort is king. From stretchy fabrics that move with you to slouchy silhouettes, we expect to see a lot of styles focused on making everyday wear more comfortable than ever before. Oversized everything will be a key component in this trend, with roomy fits and fabrics that allow your skin to breathe. This could mean anything from lightweight cotton shirts to baggy trousers and relaxed skirts. We'll also see plenty of sweatshirts, hoodies, and even loungewear becoming part of the mainstream wardrobe. So if you're looking for something a little more cozy, don't worry—2023 has you covered.