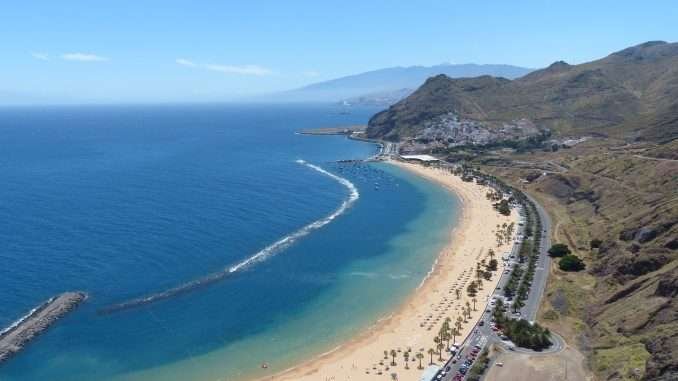 Tenerife is a very popular holiday destination for everyone. There is something for families, friend groups, solo travellers, couples, and seniors on every inch of the island, and it's all there to be discovered. With beautiful beaches, breathtaking forestry and mountains, impressive architecture, and so many restaurants and nightlife spots to find, there is more than enough to keep you entertained for the entire holiday.
North and South: Which to Pick?
Tenerife is not a big place, but it is divided into two clear regions: the North and the South. The South is the more common for tourists because this is where the majority of beaches exist. The North is more for the explorer who wants to see subtropical forest features and impressive mountain ranges. Whether you are there for the history, the tourist spots, the nature, or all of the above, each side of the island has a lot to unpack.
The Northern Highlights
For the Northern traveller, there are plenty of options. It is definitely a place for hiking, exploration, and authentic experiences as opposed to tourist-style attractions and eternal days in the sun on the golden sands. However, there is still warmth and vibrance surrounded by natural beauty and beautiful architecture in all of the villages and cities. If you are visiting the northern side of the island, make sure you visit some of the following.
Garachico's El Caleton natural sea pools
Anaga Rural Park
Puerta de la Cruz
Loro Park
Playa de Benijo
Mount Teide
The Southern Highlights
For anyone sticking to the Southern part of the island, there is an equal amount of great things to unpack. Southern Tenerife is arguably more tourist-focused with a good stretch of amazing beach and sea to relax and play by. There is a good selection of places to eat, relax, and drink too if that's what you want and this part of the island does have some great walks and hikes. They just look a little different on the Northern side. So, if you are in the South and looking for places to tick off your bucket list takes inspiration from the following.
Siam Park
Try out surfing at one of the beaches
Whale-watching is a popular activity
Mercado de Los Cristianos is amazing for shopping opportunists
You Can Drive Around the Whole Island in a Few Hours
If you want to see all of the island both North and South, then consider using a hire car in Tenerife as a way to get about and see what you want to see autonomously without having to depend heavily on external transport services. Tenerife, as you know by now, is not massive and is roughly equal (though not quite) to a city like London. So, you can get from top to bottom in about 1.5-2 hours if you don't make any stops. This is a great opportunity, though, because it means you can really see everything and take your time during the experiences you've picked. This is better than rushing about hopping on trains and feeling stressed about making the time count before your next activity.
You May Want Hiking Shoes
Regardless of whether you are staying in the South or the North, you have to be prepared for a hike or two. Even if you are going to spend most of your day on the beach, you might be curious about the adventures and nature trails around the island. They are amazing, after all, and a big tourist draw that brings plenty of people to the shore year after year. There is more to be seen here than just sand, and a day spent hiking around will be a day you won't forget.
Please, Try the Wine
Spanish wine is famous across the country, but the wine you can find on the island is amazing. Locally sourced, community endorsed varieties from all over are one of the undeniable appeals if you are a lover of the grape drink. There will be plenty of options to pick from and every restaurant in town will be happy to show you the ropes when it comes to what's best for your preferences.
Don't Miss Out on Local Food Options
For the foodies, do not miss out on visiting a guachinche on the island. Famed for their local wine and food, these caverns of delight are some of Tenerife's biggest points of pride. If you are looking for an authentic Canary Island experience for your evening meal, wander about until you find a guachinche and settle in for the evening. You will not be disappointed with what you uncover!
Go See a Lava Cave
The most famous lava cave in perhaps all of Spain, La Cueva de Viento, is a unique experience, to say the least. You will have to travel to the north of the island to see it, but it is worth the few hours in the car it would take to get there from the southern hotels. Created after volcanic eruptions, this is one of the most unique sites in the entire world, rivaling those of Hawaii and beyond.
Try a Tenerife Coffee Special
Whether it is a Barraquito or a Cortado leche y leche, there are amazing coffee options for anyone craving a decent cup of coffee during their island trip. With cafes pretty much everywhere, you are spoilt for choice. Authentic Tenerifian coffee is amazing, and the drinks varieties are some of the most interesting the continent has to offer. Barraquitos are a sweeter coffee mixing liqueur with caffeine for an impactful taste sensation whereas a cortado leche is more in line with a traditional coffee and milk you might make at home. Don't be afraid to branch out and try something new. You can always use Google translate for the ingredients if you are not sure what's being served.
Tenerife is a beautiful place. It has tourist spots, hidden nature adventures, culture on every corner, and a multicultural community. There is something for everyone and it's a great place to do nothing for a week or have a vacation filled with activity and exploring.