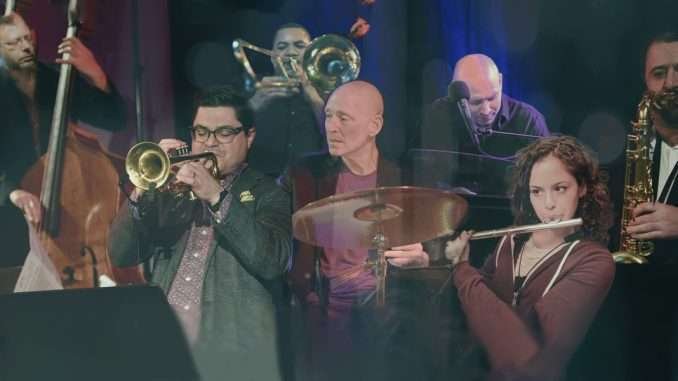 The Verve Jazz Ensemble is paying homage to the legendary Brazilian songwriter and musician, Antonio Carlos Jobim, with their latest release, a cover of his classic tune "Once I Loved." Originally released in 1960 as "O Amor em Paz" with lyrics in Portuguese, the song quickly gained international recognition when it was recorded with English lyrics and released as "Once I Loved" in 1964. The song became a hit in the United States and further popularized the bossa nova genre. Over the years, "Once I Loved" has been covered by countless artists, including Frank Sinatra, Ella Fitzgerald, and Diana Krall, among others, cementing its status as a timeless jazz standard.
The Verve Jazz Ensemble's take on "Once I Loved" showcases the band's skillful musicianship and respect for the traditional jazz sound. Featuring Josh Feldstein on drums, Tatum Greenblatt on trumpet, Alexa Tarantino on alto sax and flute, Willie Applewhite on trombone, Jon Blanck on tenor sax, Matt Oestreicher on piano and guitar, and Elias Bailey on bass, the septet's interpretation of the classic tune captures the spirit and essence of the original song while infusing it with their signature sound.
Recorded at Firehouse 12 Studios in New Haven, CT in August 2022, the track is the sixth on the band's newest album "All In." The album is the Verve Jazz Ensemble's eighth and their first to feature the septet configuration since their #1 radio airplay album "Connect The Dots" in 2018. With the return of Alexa Tarantino and Willie Applewhite, the core 5 VJE + 2 leans into an engaging mix of standards, off the well-trod path classics, and two originals by the band's trumpeter and album Executive Producer, Tatum Greenblatt.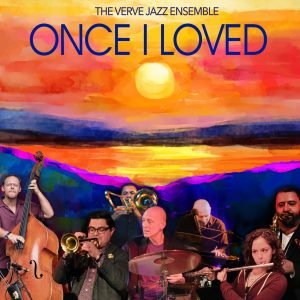 Executive Producer Tatum Greenblatt described the track as having "a mid-20th century Americana kind of vibe," showcasing the band's ability to pay homage to the jazz greats of the past while also creating something fresh and unique. The Verve Jazz Ensemble has consistently placed near or at the top of the JazzWeek radio chart for the past decade, satisfying the cravings of critics and audiences alike. No less than Ellis Marsalis, the late, revered patriarch of the highly distinguished Marsalis family, observed, "The VJE is the new MJQ," referring to the fabled Modern Jazz Quartet.
For more information about The Verve Jazz Ensemble and their newest album "All In," including "Once I Loved," please visit their website at  https://www.vervejazzpreorders.com/