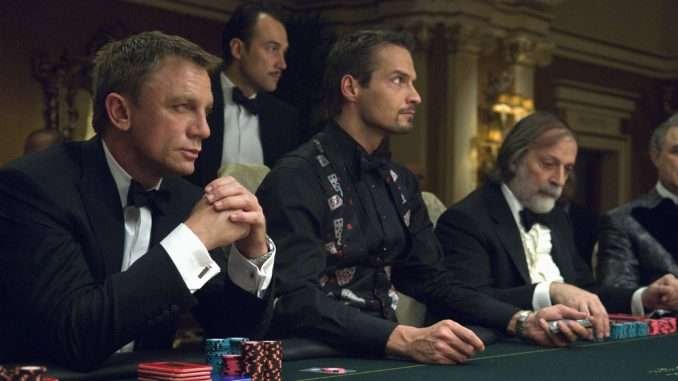 The Most Memorable Casino Movie Scenes
Credit: Variety
Casinos are some of the grandest places on earth. Everything from the grandeur decor, the high rolling clientele, flashing neon lights and high stakes games, casinos have become synonymous with Hollywood movies. And why wouldn't they? They provide the perfect backdrop, and have done on many occasions.
So, with that in mind, we've rounded up some of the most memorable casino scenes ever seen on the big screen.
1. Casino Royale
Undoubtedly, the James Bond film Casino Royale is a true gambling movie, as one of its most pivotal scenes is situated around a poker table. Considered the best James Bond installment by the Thrillist, the film follows Agent 007 on an assignment to capture the terrorist banker, Le Chiffre. The hero and villain face each other in a Texas Hold'em poker tournament at a casino in Montenegro.
While there may be other players around, the battle between the two becomes so fierce that Le Chiffre almost sends Bond into a cardiac arrest when he poisons his drink. Thanks to the assistance of his team and love interest, Bond not only survives the assassination attempt, but also returns to the game and defeats his enemy with a straight flush. What makes this thrilling scene even more memorable is that he walks away with $100 million.
2. Rain Man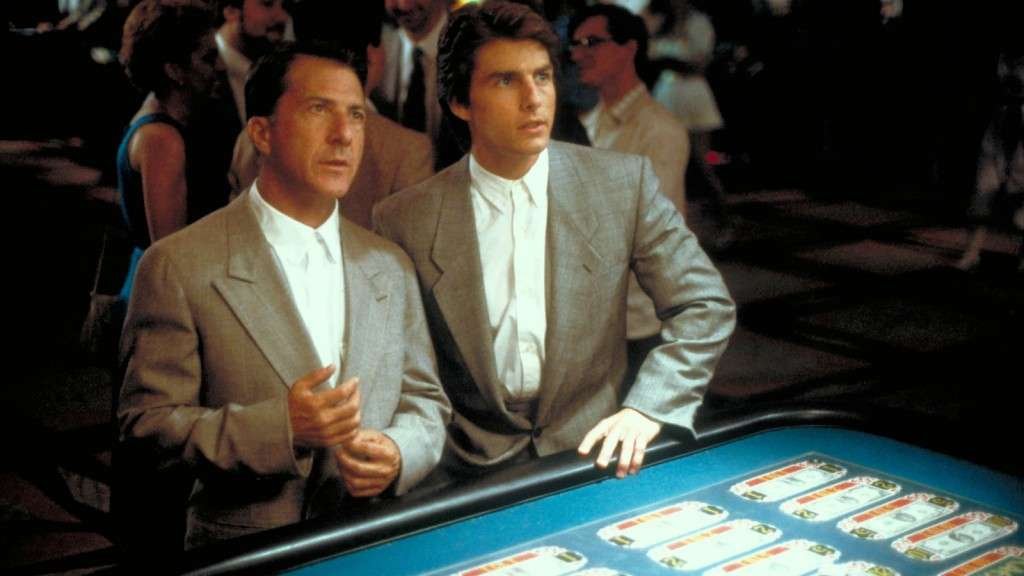 Credit: New York Times
This Academy Award-winning film is a touching tale about long lost brothers Charlie and Ray, played by Tom Cruise and Dustin Hoffman, respectively. Together, the two embark on a cross-country trip to Los Angeles. But first, they have to make a stop in Las Vegas to win back some lost funds.
In one of Rain Man's more light-hearted moments, the brothers are donning matching gray suits as they get ready to conquer the casino tables. Ray has photographic memory, which he uses for card counting. Forbes even notes how it's so easy to detect if a player is applying this particular technique, but Ray is able to deceive the dealer. And despite some curious casino bosses, they walk away with a grand total of $86,000.
3. The Hangover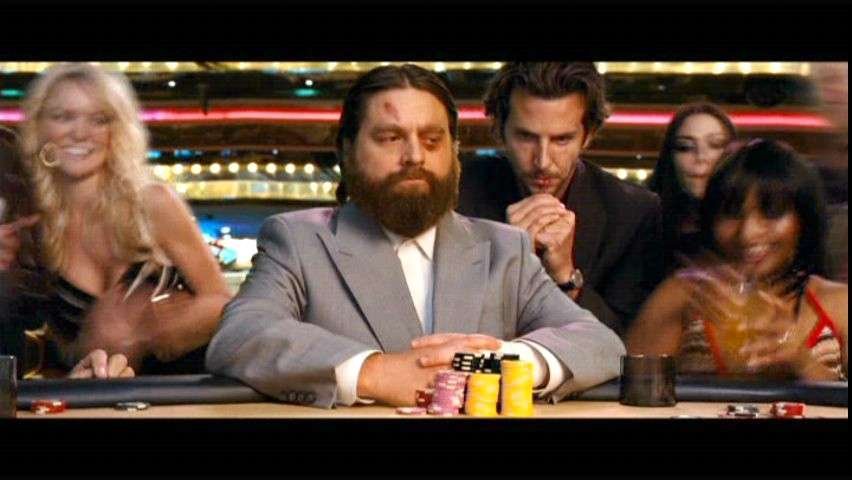 Credit: Hot Flick
After a wild bachelor party, the groom goes missing in Vegas. The Hangover traces the crazy chain of events his friends go through just to locate him and better understand what happened the night before. And in one of their insane efforts, the guys assign their eccentric friend Alan to win $80,000 at the casino. The movie's blackjack scene is truly hilarious, as the friends try their best to mask Alan's impressive counting skills, even if it means falling off a chair.
Over the years, casinos have been the perfect stage for comedy movies, and have used popular card games like poker where players are always trying to catch someone out. Social media has also tapped into the comedic value of poker with the hilarious memes on PPPoker's Twitter account a testament to how fun the game can be, especially when you don't take yourself too seriously! The Hangover follows this same theme, as the casino scene features an over-the-top, satirical card game where Alan (Zach Galifianakis) pretends to count cards.
4. Casino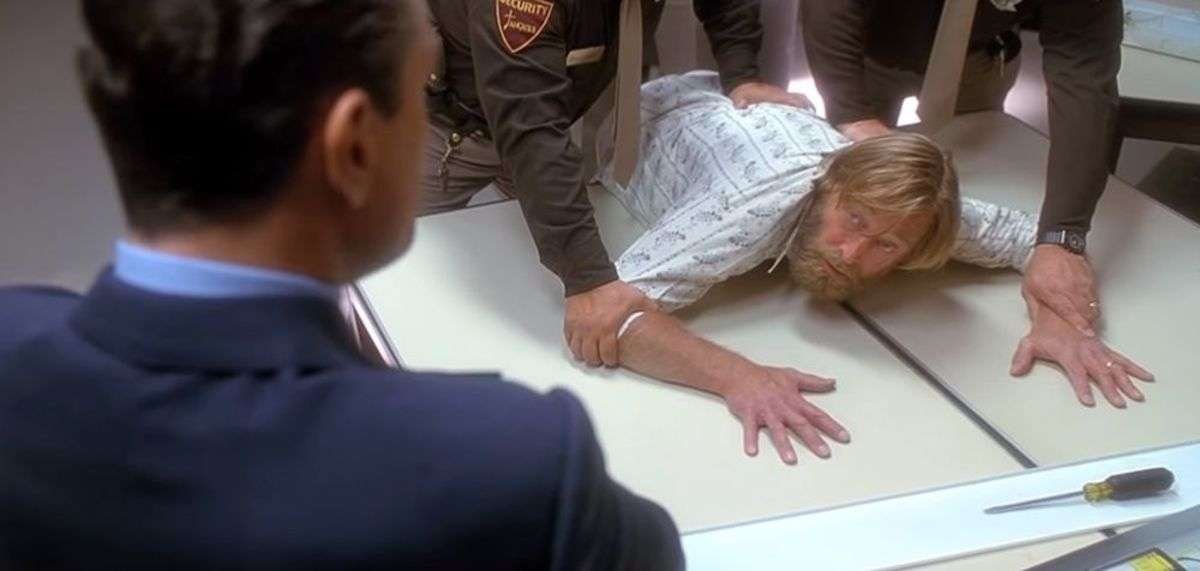 Credit: Maxim
Directed by the iconic Martin Scorsese, this action crime film revolves around the life of a mobster named Sam, who is played by the equally impressive Robert De Niro. In Casino, Sam is tasked by his mafia bosses to manage the Tangiers Casino in Las Vegas to collect some extra cash from the establishment's profits.
Since most of the film is set inside the casino, there are many notable scenes to choose from. However, the one that truly stands out is the one where we see what happens to cheaters, as Sam catches a man and his accomplice conspiring together. He quickly alerts his staff, who first electrocute the player, and is brought to security and served what Sam calls, "Cheater's Justice."