Nes Powers and Christopher "Woodz" Valentine deliver an empowering R&B anthem with their song "Everything About Me Is Dif'rent." The track explores themes of self-acceptance, resilience, and staying true to oneself despite societal pressures.
The song begins with a strong, uplifting message as Powers confidently sings about maintaining a positive outlook even in challenging times. The lyrics convey a sense of determination and perseverance, emphasizing the refusal to give up or conform to anyone's expectations. This message is underscored by the infectious melody and the well-crafted production that blends contemporary R&B elements with a touch of pop sensibility.
Powers' vocals are impressive throughout the song, effortlessly navigating between vulnerable moments and powerful declarations. Her voice exudes a sense of authenticity and conviction, enhancing the emotional impact of the lyrics. The chorus is particularly catchy, with its memorable refrain of "Everything About Me Is Dif'rent." It serves as an anthem for individuality and self-expression, resonating with listeners who may have felt misunderstood or judged for being different.
The production by Christopher "Woodz" Valentine complements the song's message perfectly. The instrumentation is polished and well-balanced, with a steady rhythm that propels the track forward. The use of contemporary R&B sounds, such as grooving basslines, vibrant synths, and crisp percussion, creates a dynamic backdrop for Powers' vocals to shine. The production maintains a consistent energy throughout, effectively capturing the song's empowering essence.
Lyrically, "Everything About Me Is Dif'rent" stands out as a testament to self-acceptance. The song encourages listeners to embrace their uniqueness and reject societal pressures to conform. The words reflect a sense of defiance against those who try to bring others down, urging individuals to surround themselves with supportive people who appreciate them for who they are.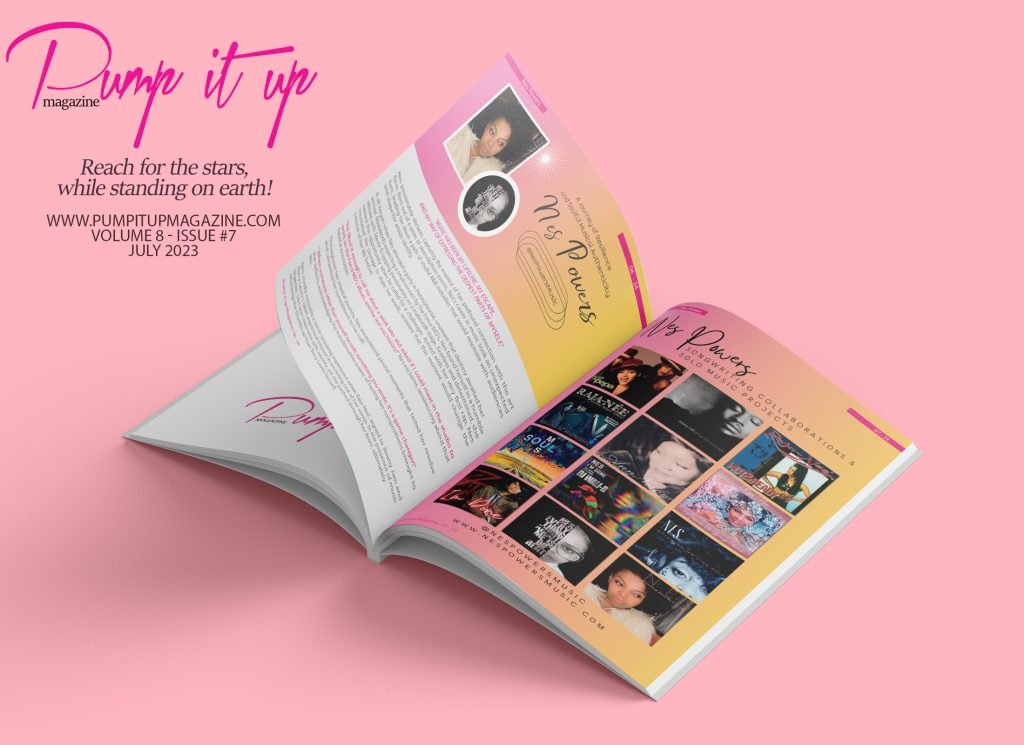 Overall, "Everything About Me Is Dif'rent" is a standout R&B track that delivers an important message of self-love and authenticity. Vanesa L. Powers and Christopher "Woodz" Valentine have created an uplifting anthem that celebrates individuality. With its infectious melody, powerful vocals, and empowering lyrics, this song is a testament to the strength and resilience of the human spirit.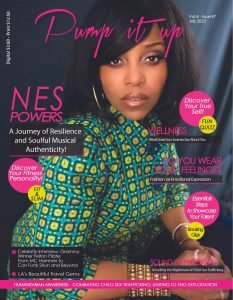 Read more about Nes Powers with an exclusive interview of Nes Powers in the July 2023 edition (Vol. 8, Issue 7) of Pump It Up Magazine. This exclusive interview provides a deeper insight into Powers' artistry, inspirations, and journey in the music industry.
For those who wish to obtain additional copies of the magazine, they can be purchased at https://www.magcloud.com/browse/issue/2543110?__r=630367. Pump It Up Magazine will also be available on major online platforms such as Amazon, Barnes & Noble, Target, Walmart, as well as over 100 bookstores starting next week. Don't miss the opportunity to read the exclusive interview and immerse yourself in the world of Nes Powers through the pages of Pump It Up Magazine.
Review written by Anissa Sutton
Connect with Nes Powers:
Facebook: https://www.facebook.com/soulfullynes
Instagram: https://www.instagram.com/NesMusicPowers
Website: https://sensenmusicllc.com/album-everything-about-me-is-dif-rent
Linktree: https://linktr.ee/neswrites2