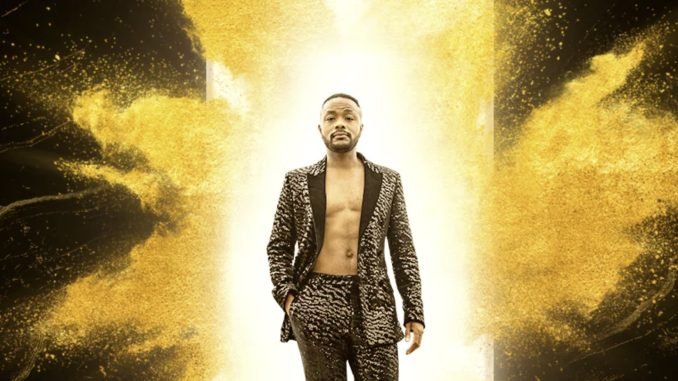 Wyn Starks, the pop star and soul singer, has graced us with an awe-inspiring musical creation that proudly embraces his diverse talents and musical influences. "Who I Am" is an enchanting track that seamlessly blends modern-day genres with an old-school R&B revivalist spirit, resulting in a heartfelt and universally relatable experience.
From the very first notes, Starks establishes his prowess as a genre-blender, effortlessly fusing elements of pop, soul, and R&B into a harmonious symphony of sound. The production is meticulously crafted, combining contemporary electronic beats with timeless instrumentals, creating a backdrop that perfectly complements Starks' rich and velvety vocal performance.
"Who I Am" is more than just a catchy tune; it delves into Starks' personal journey of self-discovery and acceptance. The lyrics, introspective yet universally resonant, invite listeners to reflect on their own paths of identity formation. Starks skillfully balances vulnerability and strength in his delivery, infusing each word with authenticity and emotion.
The track progresses with a steady and infectious rhythm, drawing the listener deeper into its infectious groove. Starks' vocal range is impressive, effortlessly navigating the song's melodic twists and turns. His soulful timbre evokes nostalgic memories of legendary R&B icons, while still maintaining a contemporary edge.
As the song reaches its crescendo, the chorus swells with a captivating energy that uplifts the spirit. Starks' voice soars, leaving an indelible mark on the listener's soul. The instrumentation perfectly supports the emotional climax, adding layers of depth and complexity to the composition.
"Who I Am" serves as a testament to Wyn Starks' versatility and artistic vision. It showcases his ability to seamlessly blend various musical influences while maintaining a distinct sound that is uniquely his own. The track is a testament to the power of music as a medium of self-expression, touching hearts and minds across boundaries and generations.
In conclusion, "Who I Am" is a triumph for Wyn Starks, a pop star and soul singer who fearlessly embraces his own diversity. With its blend of modernity and old-school revivalism, this exceptional piece of music demonstrates Starks' commitment to authenticity and his unwavering dedication to his craft. Through personal introspection and universal appeal, Starks invites us to celebrate our own unique identities, making "Who I Am" a truly transformative musical experience.
Review written by Anissa Boudjaoui Sutton