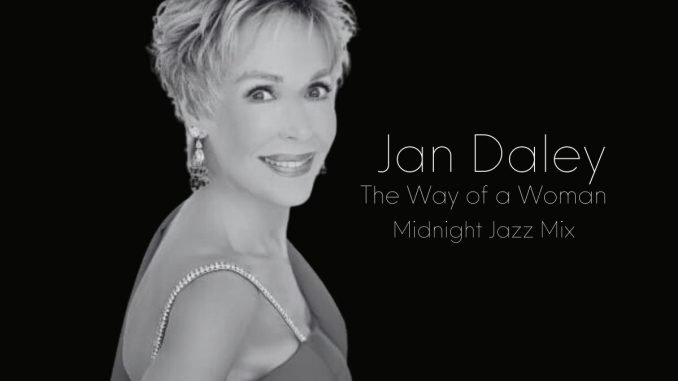 Renowned singer-songwriter Jan Daley is set to captivate audiences with the release of "The Way of a Woman (Midnight Jazz Mix)." This enchanting rendition, infused with the smooth sounds of jazz, offers the perfect soundtrack for cozy summer nights. The single, released under the prestigious label The Sound of LA, is available starting from June 23rd, ensuring an unforgettable musical experience for listeners.
"The Way of a Woman (Midnight Jazz Mix)" showcases Jan Daley's unparalleled vocal talents as she dives into the depths of human emotions. The alluring melodies and sophisticated jazz arrangements create an intimate atmosphere, setting the stage for a relaxing and introspective evening. Daley's soulful interpretation of the song's poignant lyrics will undoubtedly resonate with listeners, evoking a range of emotions and inviting them to reflect on the complexities of relationships.
This Midnight Jazz Mix version of "The Way of a Woman" is the result of Daley's passion for exploring different musical genres and her desire to provide listeners with an unforgettable experience. By infusing the song with jazz elements, Daley adds a touch of elegance and sophistication, creating a timeless piece that transcends boundaries and appeals to a wide audience.
"The Way of a Woman (Midnight Jazz Mix)" is now available for streaming and download on all major music platforms, including Spotify, Apple Music, and Amazon Music. Whether you're planning a romantic evening at home or simply seeking solace in the soothing melodies, this single promises to be the perfect companion for your cozy summer nights.
For more information on Jan Daley and her music, please visit her official website at 
www.jandaley.com
. Stay connected with Jan Daley on social media for updates, behind-the-scenes content, and upcoming performances.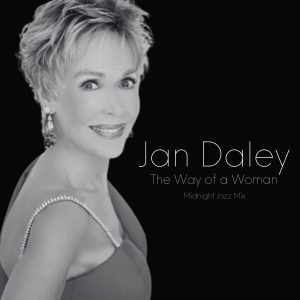 Embrace the Magic of Summer Nights with 'The Way of a Woman (Midnight Jazz Mix)' –
Your Perfect Soundtrack for Cozy Evenings
About Jan Daley:
Jan Daley is an acclaimed singer-songwriter known for her exceptional vocal talents and heartfelt compositions. With a career spanning multiple decades, Daley has left an indelible mark on the music industry, capturing the hearts of audiences worldwide. Her music transcends genres, and she seamlessly transitions between jazz, country, pop, and more, showcasing her versatility as an artist. Jan Daley continues to enchant listeners with her captivating performances and continues to be a prominent figure in the music scene.