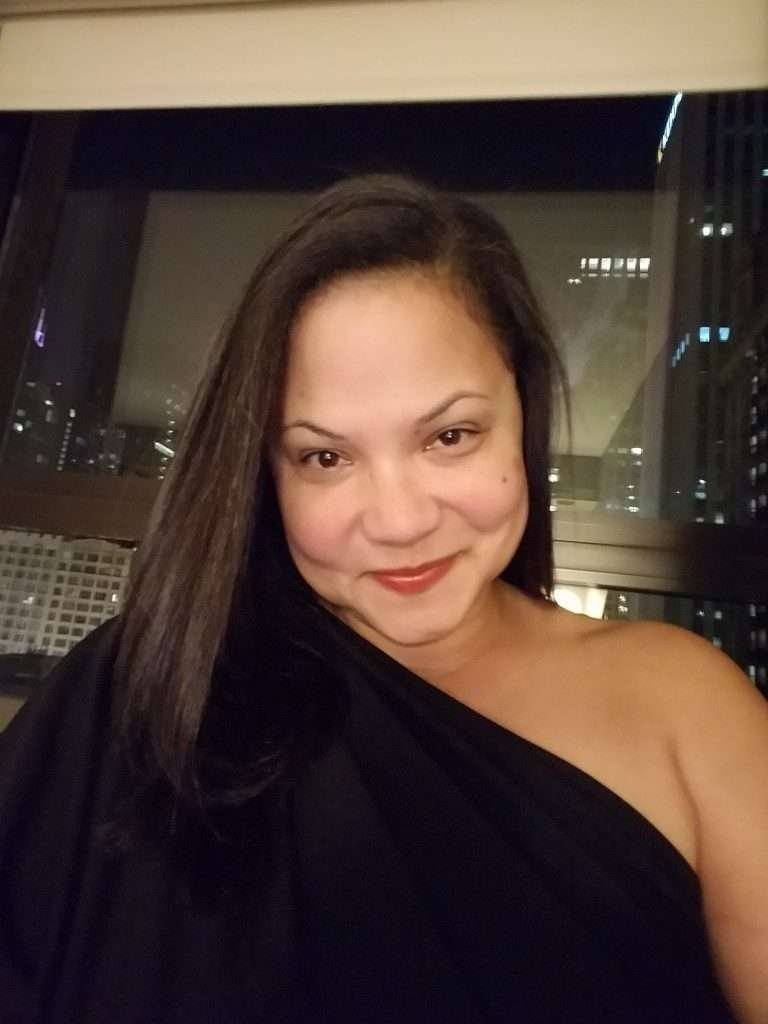 A woman of many talents with over 25 years of experience and a knack for breaking records, Marlo Martin-Jackson and her company, Double M Entertainment, is the best at creating and executing successful promotion and marketing campaigns at Urban, Rhythmic, Urban Adult Gospel and Smooth Jazz Radio.
Hailing from Hartford, CT., Marlo started as an intern for the illustrious, Bill Stephany at StepSun Records. The fledgling label produced Hot 97 DJ, Miss. Jones' recording debut, but closed its' doors. She was attending Columbia University and pursuing a Master's Degree in Education when she discovered her true passion, "I enjoy working in the music business a lot, it's my calling." So Marlo switched her attentions to concentrate on a career in the world of promotions and marketing.  While interning at StepSun, Marlo learned to hone two of her many talents, excellent communication skills and exceptional follow through. Marlo explains, "I always try to keep in touch with everyone I've ever worked with." Through a casual conversation with Garnett March she polyed her next gig, Assistant to the Associate Director of Rap Promotions at Mercury Records. However she quickly moved up the ranks at Mercury to become the first woman to handle College Radio Promotions for the label. Marlo welcomed this new challenge, "It was really personable (back then) and fun.   People were willing to take more chances with new records." Her love of the job and the music earned her another quick step promotion. Within a few years her duties expanded to include National Mix Show, then National Director of Street Promotions and Marketing.
That's where she earned her field stripes and found her niche. "I started to travel a lot. I was able to attend all the conventions, learned how to micromanage artists and how to deal with artist management. I also really learned the road, how to do budgets and the dynamics of different regions." Some of the major records she was responsible for breaking in those early days, "Where My Homies" by Ill & Al Scratch and Missy Elliott's breakthrough record with Gina Thompson, "The Things You Do". During this time she also snagged two awards from Gavin Magazine, in 1996 Promotions Person of the Year and Rap Woman of the Year in 1999.
In 1998 when Motown and Mercury merged, Marlo realized it was time to start doing her own thing. A true hustler it was her indie work for Relativity Records that landed her at that label for a short stint as Urban Promotions Manager, then on to the now defunct, Gee Street Records as National Director of Mixshow and Street Promotions. She also worked at Arista Records as East Coast Mixshow Manager, but she departed when legendary mogul Clive Davis exited and devoted herself 100% to building Double M. Like most companies that hire Double M, JCOR was so happy with the campaign they offered Marlo a position, as National Director of Radio Promotions. Working there her extensive work with EightBall & MJG allowed her to develop strong relationships with programmers and mixers in the South.
Some of Double M's satisfied clients include: DJ G-Spot, Earth Wind & Fire, DJ Showtime, Gravity Entertainment, Force MD's, BMB Entertainment, Entertainment One,
Kedar Entertainment, Naughty By Nature, Legacy Recordings/SONY, Imerica Entertainment, Atlantic Records, Tommy Boy Records, Warner Brothers, Virgin Records, MCA Records, Motown Records, Intelligent E Music, Universal Records,
Sanctuary Records, Concord Records and Urban Box Office.
Now based in Chicago, the change of scenery has allowed her to grow in the Midwest market even more while maintaining solid relationships nationally.  In 2009, she received the Ohio Hip Hop Award (OHHA) for Record Label Executive of the Year (Kedar Entertainment).   Double M received a 2014 Rhythm of Gospel Award nomination for Gospel Promotion and Marketing Group of the Year.
Expect big things from this well-rounded, entrepreneur in the coming years. Some of the advantages and special skills Double M has over other promotion companies, "experience, national relationships, a hands on approach to working records, and a great rapport with Programmers and DJs." That's why clients keep coming back to Double M. If you want a company that will actually work your records, take your acts to the next level and make it all happe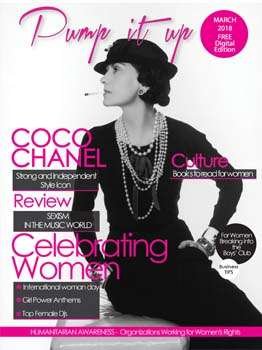 n with integrity and a smile, Double M is the place to go.
You can contact Marlo Martin–Jackson and Double M Entertainment at info@doublement.com or (917) 592-6917.
Don't Miss our exclusive interview with Marlo Martin-Jackson, A Powerful Female Record Promotion Executive, in the print edition of Pump it Up Magazine, Celebrating Women on  March, 8th 2018