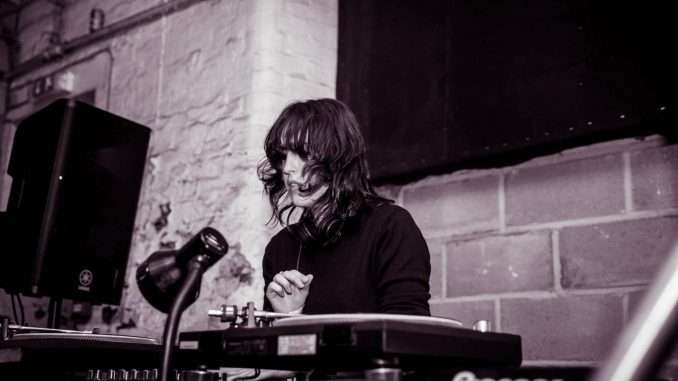 There is clearly no shortage of female talent in the DJ world, with many already having broken through to become names synonymous with their genre, from the likes of Nina Kraviz, Grimes and Annie Mac. With what looks to be a revival of the clubbing scene in London (after the initial demise of superclubs like Fabric), burgeoning hubs across Europe, such as Berlin and Amsterdam, and the growing appetite for festivals and unique venues from North Africa to South America, it seems there should be ever more opportunities for electronic music artists to enter the industry.
So why is it so many lineups remain male-dominated?
At the end of last summer, I was invited to cover a new music festival in Morocco. Set in a stunning location on the outskirts of Marrakech, it provided an innovative combination of luxury and raving vibes. But despite a spectrum of electronic music artists on the lineup, something struck me.
I spoke to some emerging and established female DJs to discover how they carved out their careers and how they see the industry today.
Helena Hauff 
A woman at the top of her game is the inimitable Helena Hauff, a German DJ and producer from Hamburg known for electro, acid techno and a lot of stuff in between. She started DJing at the Golden Pudel club in Hamburg in 2009 and now headlines festivals and club nights all over the world, with her latest EP, Have You Been There, Have You Seen It, being released on Ninja Tune to critical acclaim last October. Her entry onto the music scene began as an absolute obsession with music. She was "always recording stuff onto cassette tape", trying to find music she liked when she was younger. And later, after going to clubs, was constantly mixing and buying vinyl: "Everyone likes music. But I think the big difference is between some people who just like music and people who start to investigate and start to really dig deeper. They're basically starting to work with music, whether on an intellectual level making music or DJing, rather than just consuming it."
As a female artist, Hauff felt like the doors were always open and, in a strange way, people were particularly interested in seeing what she could do, yet "getting the respect of people was really difficult". She also still feels some frustration, such as men coming to her at the end of her set and providing an unrequested critique, being asked if she really produces her own music or being compared to other female DJs simply because they have the same hair cut: "When it's a guy and they both have short hair, it wouldn't even cross anybody's minds to be like 'oh you want to be the new Ben Klock'." Though now, more often than not, men are intimidated by her.
Absent from social media – the German DJ doesn't even carry a laptop when she travels – she speaks refreshingly of her raw connection with music: "You know all those kind of musicians who think they want to develop their sound and want to grow as an artist? I never even thought about that. I make stuff in my studio when I feel like it and it gives me great joy to do it. That's it," and her love for getting an immediate reaction to her tracks: "I enjoy being with the crowd and it being something you all experience together."
Emily Rawson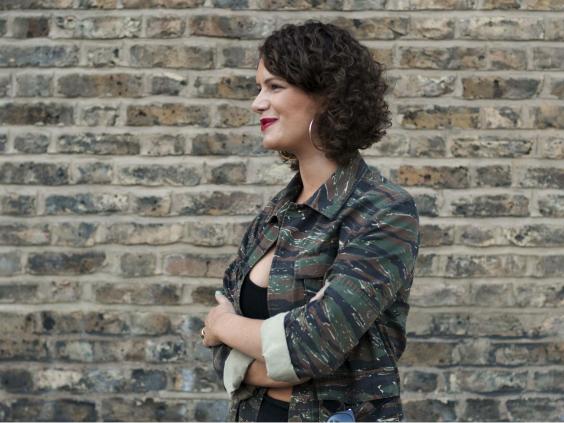 Set to provide her signature 1990s and 2000s hip-hop and R'n'B beats to Somerset House's stunning ice rink for their Skate Late events this month, complete with visuals and hip-hop skaters, is DJ and entrepreneur Emily Rawson. She first started DJing at 17 when some guys she knew first got their own decks. Rawson then launched her own hip-hop night at Sussex University, where she played warm-up sets for the likes of Tim Westwood, and while working for a promotions agency built up experience playing clubs in London – including with Kanye West. In 2011, she founded Rock the Belles, an all-female DJ collective, and Supa Dupa Fly, a weekly 1990s and 2000s hip-hop, R'n'B and garage night. Rawson now also runs a festival in Santorini, has another festival on the horizon in Ibiza, plays at the Lovebox and Wireless festivals and landed a residency on BBC Radio 1Xtra.
Rawson considers this a great time for women in DJing. While she was growing up, there were very few female role models. But she has seen the impact of bringing women together to play through her collective, with many of her team being recruited and mentored after being inspired by seeing other women behind the decks, and now they are able to "smash it at any venue". She notes some things have got easier – like no longer needing to lug huge bags of records around – but in the past men would constantly "fiddle with the knobs on the mixer" and the technical side can still be something of a "boy's club". Though that hasn't stopped her mastering the technical skill of playing her genre of music: "With techno and house, it's similar beats per minute. But with hip-hop and R'n'B it's so diverse – if you can play hip-hop and R'n'B, well, you can play any kind of music because it's the most complex." 
HAAi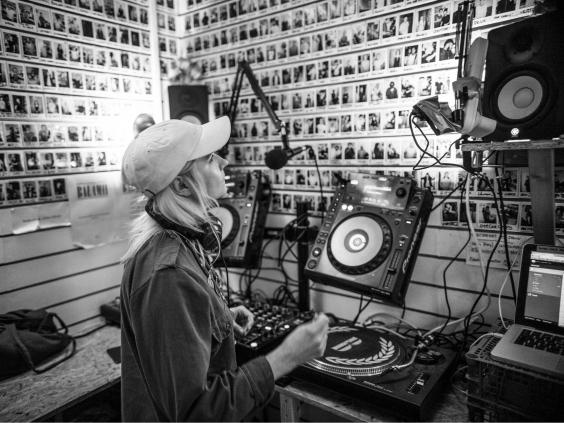 Also playing Skate Lates this winter was Australian Teneil Throssell, who goes by the name HAAi as a homage to a song she loved from the band Panbers on a 70s Indonesian psychedelic compilation. Aside from her stage name, her music strays from mainstream, with her night at Somerset House bringing her African-inspired sounds she describes as "very psychedelic, frequency-wise quite trippy, really percussive and world-influenced – with dustings of techno", alongside the edgy exhibition of Hassan Hajjaj that combines Moroccan tradition and street culture. It was never her ambition to become a DJ – originally from a rural mining town in Western Australia, she first came to the UK as part of a psychedelic band, who were heavily influenced by Anatolian music. It was while "licking her wounds" from their break-up after three years, working in a Dalston bar, that she found herself playing her collected records on a Saturday night. Incorporating the music she really loved with the more mainstream material that was already being played there, she learnt how to "help the crowd dance to different music". While still predominantly playing "weird African" tracks on vinyl, she then got headhunted for a gig at Phonox, which then turned into a permanent residency.
Since then, HAAi's career has soared, playing shows at venues such as Printworks with the Chemical Brothers and festivals such as Bestival, with a highlight being a back-to-back slot with The Black Madonna at South London's Sunfall. Although she has had a fairly seamless rise to prominence, as a teenager she admits she always thought DJing was "something the boys did" and has since been in "so many situations where people thought I was like, a DJ's girlfriend". But she also sees the balance shifting and especially in the last two years "women have really been given their time to shine". For Throssell, it was the opportunity to learn by trial and error that was crucial: "It's one thing to be a bedroom DJ and want to go and play clubs. Working in my favour was that I was slogging it out in like a little bar with a really tough commercial crowd, trying to play weird music. I learned to keep everyone happy but keep it interesting." She also feels optimistic about the electronic music scene in general: "We felt like clubbing was under attack for a bit and with that there's always a bit of an uprising. There were so many more parties being put on just to fight the cause. I feel like that's pushed dance music back into being a really positive thing." She says the final hurdle will be seeing more older woman remain in the industry: While male artists Throssell admires such as Andrew Weatherall are in their 50s, most high-profile female artists are half that age.
Hannah Wants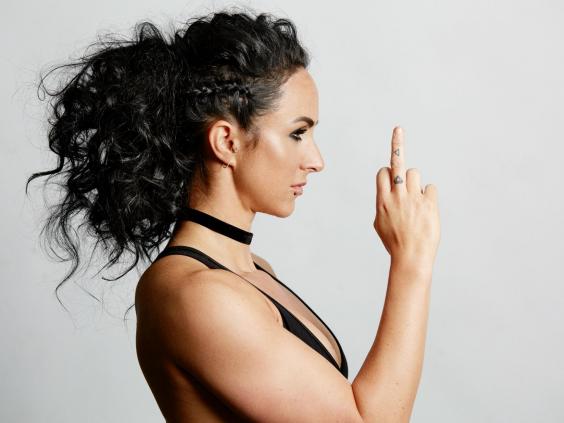 Hannah Wants, although a professional footballer from Birmingham in a previous life, broke into the electronic music scene on the shores of the infamous White Isle, though she cites her love of a bassline as firmly rooted in her hometown, which informs the heavily bass-oriented, garage-influenced house and tech music she now plays and produces. After playing a few free gigs in Birmingham, she went to Ibiza in the summer of 2010 and got her big break when asked to cover for a DJ at Es Paradis. In 2014, Wants was named best breakthrough DJ at the DJ Mag awards and became Mixmag's best breakthrough DJ and star of the year. She launched her brand 'What Hannah Wants' in 2015 (now called 'Play'), allowing her to create her own sell-out tours, handpicking the venues, such as Ibiza Rocks and Manchester's The Warehouse Project, the DJs and having a say in the production: "I come from an underground rave background so I like to pick the raw kind of venues and I like to pick DJs that I'm passionate about. So having my own brand just gives me a bit more of a say."
While Wants didn't suffer any kind of discrimination coming through the ranks – and in fact found a supportive environment when first playing the local scene – it has been since she surpassed some of the men still playing those local venues that she has seen something of a backlash. Last year, a post claiming one of her tracks was similar to another went viral. Although there was no evidence of plagiarism, the resulting online abuse for Wants was one of the hardest moments of her career: "People were saying 'kill yourself'. It was just horrific." Furthermore, incidents of plagiarism by men at the same moment received minimal attention, prompting online music magazine Resident Advisor to write a comment piece on the issue. While previously she preferred not to talk about her gender, she now sees that discrimination is still a problem: "A lot of the people discriminating against me were men in the same place as they were 10 years ago and they hate the fact that I'm successful now. But no, it doesn't stop me or lessen my drive. It makes me more driven and a big 'f*** you' to them."
After taking a break for health reasons, Hannah has just completed a mini UK tour and is now planning her next set of shows for 2018, including a month in the US and a March date at Ministry of Sound.
Charlotte de Witte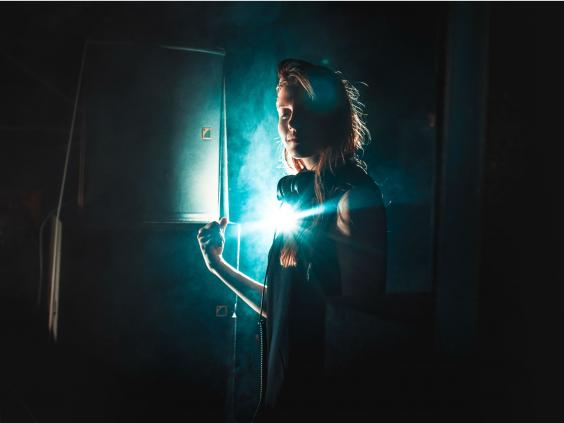 Charlotte de Witte, at just 25, as well as being a regular headliner in her native Belgium, has already toured the continents playing everything from basement raves to sprawling festival main stages, delivering her trademark dark and aggressive stripped-back sound.
The DJ and producer initially played under the pseudonym of her male alter ego "Raving George", a name she had chosen to avoid stereotypical expectations of a female DJ. But now she sees times are moving on: "Women are much more accepted and I think people's minds are changing. If they hear about a female DJ they don't envision someone playing in a bikini and doing sexy moves. Because if you Google 'female DJ', that's what you're going to see." In particular, in the genre of music she plays, you have to prove yourself to be accepted: "I think if you want to make it in the techno scene somehow you have prove you are credible artist. That you can actually DJ and you can actually also produce music. If you're just playing in summer in a bar in Thailand for tourists, it doesn't even matter if you're playing or not."
Now, she uses her own name. "I don't want to hide behind a male alter ego anymore. This is who I am and this is what I do."
UMFANG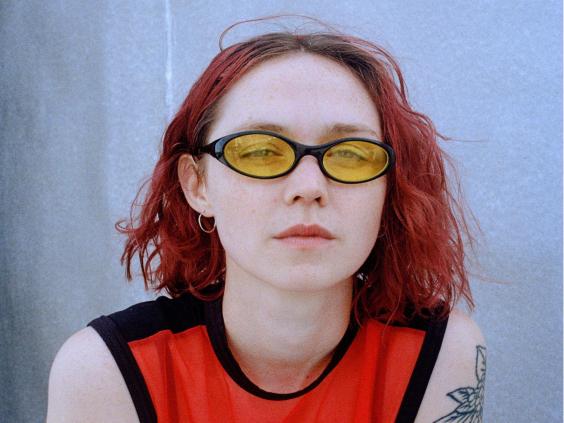 Other artists working to open up the music scene include DJ and producer UMFANG, also known as Emma Olson, who was born in the Bronx and grew up in Kansas. After making her debut in Berghain in Berlin in 2016, Olson co-created collective Discwoman, and is a resident at Bossa Nova Civic Club's Technofeminism night in New York. Olson also feels optimistic about the industry's trajectory: "I think at least now there is more accountability for all-male lineups. Women that have been hiding in the underground for too long are now getting a bit of exposure, which is super exciting." But she believes it takes proactive efforts to redress structural imbalances: "The amount of trust people have in a man's ability to do something over a woman's ability is really astonishing." While she acknowledges many artists would prefer not to focus on their gender, she emphasises this can be problematic: "I think a lot of artists of colour speak about this – some people feel frustrated by the fact they have to talk about their identity within their art. But when you're engaged with politics it feels really undeniable that you actually can help people by speaking out about things. By hiding and wishing it would go away – it's not actually helping anyone else."
Pieces of Juno
Pieces of Juno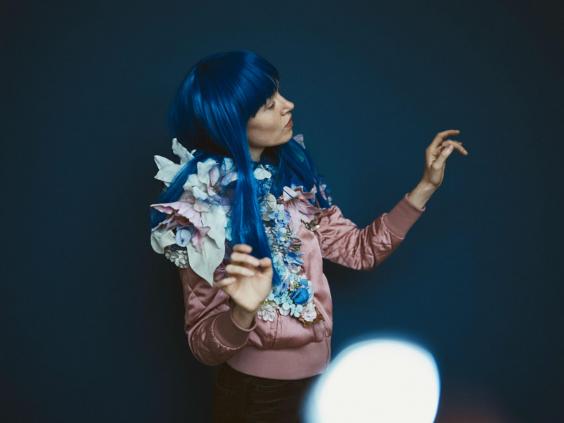 Norway's Pieces of Juno (Kine Sandbaek Jensen) is a unique artist with a background in instrumental music. While she has her own solo project, having released her debut album Kalopsia in 2017, Jensen is also one of the founders of record label and creative collective KOSO, which brings together artists from film to music and aims to address what they see as an unfair balance in culture. Jensen feels strongly that creating new clusters and safe spaces for women to create within is a positive way to change the industry: "We're just trying to get more women involved in creating stuff together because the challenge we face is that we're unrepresented and discredited in our work. We're underpaid and over-sexualised. All of those things we are taking a combined effort to change now."