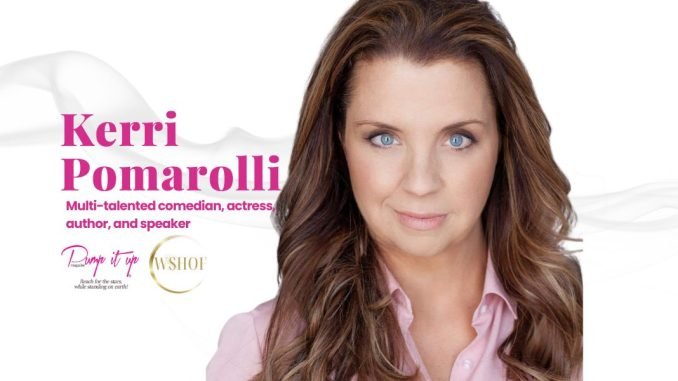 Kerri Pomarolli is a multi-talented comedian, actress, author, and speaker. She has been making audiences laugh for over two decades with her unique blend of humor that ranges from witty observations on everyday life to hilarious impressions of celebrities.
In addition to her successful comedy career, Pomarolli has been involved in various philanthropic efforts, including the Women Songwriters Hall of Fame (WSHOF) where she is set to be the host for the 2023 ceremony. Her passion for music and the recognition of female songwriters led her to become involved with the WSHOF.
As the host of the ceremony, Pomarolli brings her signature humor and enthusiasm to the event, creating an unforgettable experience for attendees. She will lead the audience through the induction of the newest class of women songwriters, and celebrate their contributions to the music industry.
Pomarolli's involvement with the WSHOF is just one example of her commitment to empowering women in various industries, and her ability to use her talents to make a positive impact. Her unique blend of humor and passion make her a perfect fit for the role of host, and her contributions to the event will undoubtedly make it an unforgettable night for all involved.
 The Women Songwriters Hall of Fame (WSHOF) is an organization dedicated to honoring and recognizing the exceptional contributions of women to the world's music songbook. Our mission is to celebrate established women songwriters and support up-and-coming talent through workshops, showcases, discovery, and scholarships.
Join our community of music lovers and help us recognize and celebrate women songwriters throughout history. Visit our website for more information on our events, workshops, and other resources, and be sure to follow us on Facebook to stay up-to-date on our latest news and announcements.
https://womensongwritershalloffame.org/
For more information about Kerri, please visit https://www.youtube.com/@kerripom