Nigel Thomas and his team presents quality innovative programs that support indie soul artists & provide a platform to play their music and get it heard all around the world, 24 hours a dayon the www.theSoulTrain.co.uk!
How did you launch a career in broadcasting?
Nigel Thomas: I have always had a love and passion for soul music since the mid 80s. So many artists of the time inspired me, including the heavyweights of Luther Vandross, Freddie Jackson, Anita Baker and groups like The SOS Band, Change and many more. I just loved the vibe of both new but also classic soul from the 60s and 70s It got me hooked and I would listen to UK radio presenters Mike Shaft , Ray Rose and Richard Searling. Richard is one of my presenters now. I knew That one day I wanted to present my own show.. in the early 90s I presented shows for local radio stations but it wasn't until 2017 I actually got the bug again and launched The Surrey Hills Soul Train onto a local community radio, Surrey Hills Community Radio based in Surrey UK. This was a three hour show once a week.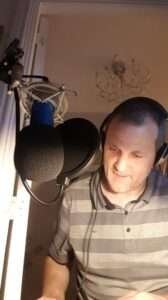 Can you tell us about your radio show?
Nigel Thomas: During the month of March I contracted Corona and was housebound for two weeks. The community radio had also locked down so we couldn't go. They encouraged presenters to broadcast from home. At that time I thought it would be a good idea to set up my own internet radio station that could offer indie soul artists a platform to broadcast their music 24 hours a day and so that people worldwide could listen to this music. I asked a few existing radio presenters who had shows on other station to join in. They agreed without hesitation.
I joined The Live 365 platform and The Surrey Hills Soul Train was born as a radio station on 4th March 2020.
Nigel Thomas: Using social media , I promoted the station both for listeners and indie artists alike . The live 365 platform however had its problems as I could only broadcast to USA Canada and the UK. I had messages from so many people in other countries wanting to listen. I had to then explore a way of broadcasting worldwide which I did and 're launched on 2nd April 2020 on a worldwide platform.
I developed the station to include more presenters from around the globe and by May had 20 presenters on board. Since then the station has grown to where we are now with over 50 presenters from UK, USA , Canada Germany , France, Italy , Brazil, Ireland & Spain . The station has listeners in over 90 countries worldwide and in all continents.
What do you love about your career?
Nigel Thomas: This is not my full time career . I work in London in the transport industry so I run the station in my spare time. I really enjoy it and even do a show myself called The First Class Lounge where I interview in-depth indie soul artists. I do all the social media and website maintenance myself and I'm always working on new ideas to make the station better including sponsorship etc. There are costs involved running a station and this comes out of my pocket. I have recently launched a page on Patreon to raise funds should anyone wish to support the station.. For that they will receive merch from the station. I get a great buzz out of promoting good music and helping the artists put a meal on The table. I am very fortunate to have a stable job with a regular income. At the moment during the pandemic we have to support artists in whatever way we can.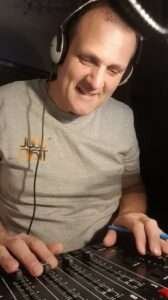 Do you have any tips for anyone wanting to pursue the same/a similar job role?
Nigel Thomas: You have to have a huge commitment, dedication and spare time to do this and of course be prepared to put money into it with no financial return, we do it for the love of the music and to enable artists to keep doing what they do best …
What does the future have in store for what you want to achieve?
Nigel Thomas: The future of The Surrey Hills Soul Train? To carry on providing the best variety of soul smooth jazz and gospel music I can . I am constantly looking for new shows and presenters to help me achieve the best station, with no repeats, new shows all day every day . Remember that station broadcasts go across the world and due to time differences listeners will want yo hear something new and fresh all day long. The Surrey Hills Soul Train provides that, we don't repeat shows. I am at the moment working on a new project to present a weekly worldwide gospel chart to be launched soon. I have also just launched SHST Records, my own 're odd label and I'm working with a few artists to produce records vinyl in 2021. January 2021 will also launch the first Surrey Hills Soul Train music awards , reviewing and awarding the best of best from 2020. So lots in store. I take a lot of inspiration from my good friend Chris Clay who started just over 2 years and launched Soul Cafe Radio in New York. The recent takeover by North Star says it all and the success that the station achieved in a short space of time shows the commitment and this is where I believe my station can go and build on their success.
I want the station to never loose sight of supporting the indie soul artists across the world .
The Surrey Hills Radio Show partner of Pump it up Magazine, listen every sunday 2am – 4am (PST) – 10:am – 12am (UK) – the best of Soul-Funk-R&B Music with Jamie Stocker
Pump it up Magazine sponsors the afternoon rotation of Soul – Monday to Friday 3pm to 7pm UK time where all the latest indie soul music is played.
To know more about The Surrey Hills Radio Show, please visit:
https://www.thesoultrain.co.uk/
Contact: music@thesoultrain.co.uk
MERCHANDISE AVAILABLE TODAY ! GET  YOUR T-SHIRT NOW! https://www.thesoultrain.co.uk/shop