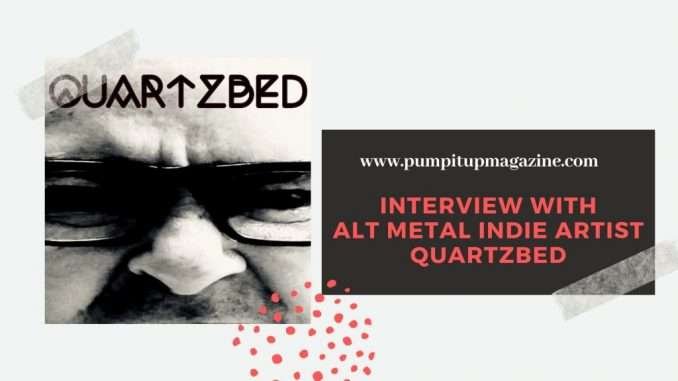 1) Great to have you on Pump it up Magazine. Please, introduce yourself?
    Hi my name's Quartzbed and I'm from Santa Clarita Ca. I'm an Alt Metal Indie artist.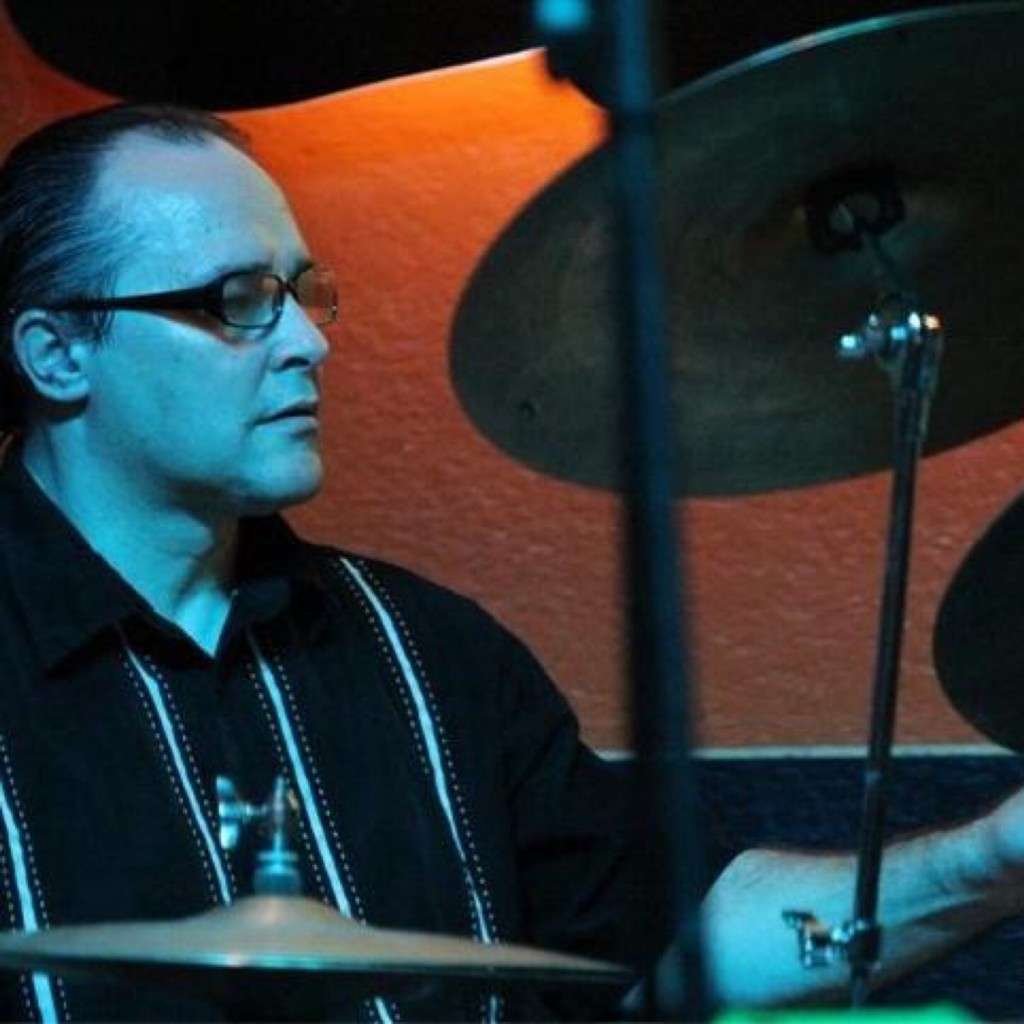 2)

How did you get started in the music business?
I started playing drums when I was quite young and eventually became a session/touring drummer for the better portion of my life.
3) Tell us about your new music album"My World"? And what's the story behind it
My World is the 21st Quartzbed album. It is by far the darkest album I've created. If you were to listen to the last 8 or so albums I've released it would then appear to be a logical extension of that work.
4)What makes your music unique? And how would you describe it? (genres/sub-genres)?
I write in a stream of consciousness style . I guess you'd call it quirky Alt Indie Metal. There are general themes running thru the albums and songs I've created. Like thoughts on any given day ping ponging through weirdly dark atonal closeted skeletons the meaning is less than the feeling delivered. My lyrics are, for the most part, metaphors intentionally set up for the listeners use and interpretation.
5) Who are your biggest musical influences? And any particular artist/band you would like to collaborate with in the future?
My influences are varied… Captain Beefheart, Jack White, Led Zeppelin, The Beatles, The Flaming Lips, Muddy Waters, Creedence Clearwater Revival, M&M, Beastie Boys, King Crimson.
I would love to collaborate with Jack White or M&M.
6) Which is the best moment in your musical career that you're most proud of? (awards, projects or public performances etc)
I have many musical moments on stages and recording studios that come to mind but I guess I'd have to say creating my own original music
that led to a record label approaching and signing me would be the highlight so far.
7) What advice would you give to aspiring musicians? 
Work at your craft diligently and if anyone offers advice, take it with a grain of salt.
Don't rely on anyone but yourself to move your career forward. What you put in is what you get out and in the end there's no one to clap you on the back, or blame, but yourself.
8) If you had one message to give to your fans, what would it be?
Thank you for all of your support.
It's a hard road making music for the "What's wrong with me's" and "Why doesn't anybody understand's". There are not enough words to express the joy and sorrow I get creating this music, and that there are people out there that get any semblance of peace by listening to it makes it all worth it.
9)What's next for you? Any upcoming projects or tours?
I'm excited to say I've just signed with Sliptrick Records who will release my next Quartzbed album Skull Candy in both digital and physical forms on August 30th 2019. When I created Quartzbed my intent was to keep the albums digital. After 21 digital only releases album # 22 Skull Candy will also be available on cd.
Currently I'm tracking the vocals for Quartzbed album #23 entitled Blind Curve. It will be released sometime before the end of 2019.
Spotify:
Facebook:
Twitter:
Quartzbed@quartzbed1