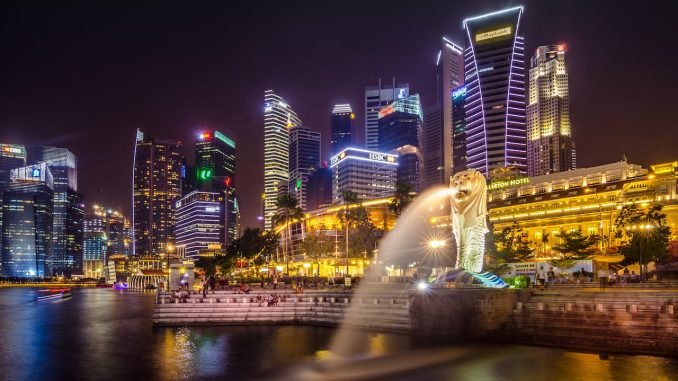 Photo by Kin Pastor:  
In the heart of Southeast Asia, Singapore beckons Indian travelers with a tapestry of experiences that seamlessly blend modernity and tradition. Gardens by the Bay, an architectural marvel, captivates with its Supertree Grove and eco-friendly conservatories. Sentosa Island offers a day of relaxation, entertainment, and underwater wonders. Chinatown and Little India immerse visitors in the rich tapestry of Singapore's cultural diversity, with heritage centers and vibrant markets. A Singapore River Cruise unveils the city's iconic landmarks, while the Singapore Zoo and Night Safari promise a wildlife adventure. The Marina Bay Sands Skypark provides a breathtaking panorama, and the Peranakan Trail offers a cultural journey through historic neighborhoods. These eight tours encapsulate the essence of an incredible Singaporean experience, where Indian travelers can discover a harmonious blend of modern luxury and timeless traditions. Explore the vibrant city-state's charm with meticulously curated Singapore tour packages from Chennai, offering a seamless blend of cultural richness and modern marvels.
Gardens by the Bay:
No visit to Singapore is complete without exploring the breathtaking Gardens by the Bay. This futuristic park is a marvel of modern architecture and sustainable design. Indian travelers will be captivated by the Supertree Grove, where towering tree-like structures come alive with a dazzling light show in the evening. The Flower Dome and Cloud Forest, two massive conservatories, showcase an impressive collection of plants from around the world. Gardens by the Bay is a testament to Singapore's commitment to environmental sustainability and a must-visit for nature enthusiasts.
Sentosa Island:
For a day of fun and relaxation, Sentosa Island is the perfect escape. Connected to the mainland by a scenic cable car ride or a bridge, Sentosa offers a range of attractions for every type of traveler. Indian visitors can unwind on pristine beaches, explore Universal Studios Singapore for a dose of entertainment, or take a stroll through the S.E.A. Aquarium, one of the world's largest aquariums. Sentosa is a tropical paradise that provides a welcome break from the hustle and bustle of city life. Explore enticing Singapore tour packages from Mumbai, offering a perfect blend of vibrant city life and cultural richness.
Chinatown Heritage Centre:
To delve into Singapore's rich cultural tapestry, a visit to Chinatown is a must. The Chinatown Heritage Centre provides a fascinating glimpse into the history of the Chinese community in Singapore. Indian travelers can wander through narrow lanes lined with traditional shophouses, sample authentic Chinese cuisine, and explore the vibrant street markets. The Thian Hock Keng Temple, one of the oldest Hokkien temples in Singapore, is also located in Chinatown and is a testament to the city's religious diversity.
Little India:
For a taste of home away from home, Indian travelers should explore Little India, a vibrant district that celebrates the Indian community's culture and heritage. Serangoon Road, the main street in Little India, is lined with colorful shops, fragrant spice stalls, and traditional eateries serving Indian delicacies. Sri Veeramakaliamman Temple, an ornate Hindu temple dedicated to the goddess Kali, is a highlight of this district. Little India provides a sensory explosion of sights, sounds, and flavors that will make Indian visitors feel a sense of familiarity in a foreign land.
Singapore River Cruise:
To witness the stunning skyline and iconic landmarks of Singapore, a river cruise along the Singapore River is a must-do. Indian travelers can board a traditional bumboat and sail past landmarks such as the Merlion, Marina Bay Sands, and the Esplanade. The evening cruise offers a magical view of the city's illuminated skyline. The Singapore River has played a crucial role in the city's history, and a cruise provides a unique perspective on the evolution of this dynamic metropolis.
Singapore Zoo and Night Safari:
Renowned for its commitment to wildlife conservation, the Singapore Zoo is a world-class attraction that showcases a diverse range of animals in a naturalistic setting. Indian families can enjoy a day exploring the zoo, which is home to rare and endangered species. For a unique experience, the Night Safari allows visitors to observe nocturnal animals in their habitat. The Night Safari is a captivating adventure that provides a different perspective on the animal kingdom and is sure to be a hit with Indian travelers of all ages.
Marina Bay Sands Skypark:
For a panoramic view of Singapore's skyline, a visit to the Marina Bay Sands Skypark is a must. This iconic structure, perched atop the Marina Bay Sands hotel, offers breathtaking 360-degree views of the city. Indian travelers can take in the stunning architecture, including the unique infinity pool that seems to merge with the skyline. The Skypark is a popular spot for capturing memorable photographs and enjoying a bird's-eye view of the city's landmarks.
Peranakan Trail:
To explore the unique Peranakan culture, Indian travelers can embark on the Peranakan Trail, which takes them through the historic Katong and Joo Chiat neighborhoods. Peranakan culture is a blend of Chinese, Malay, and Indonesian influences, and this trail offers a glimpse into the beautifully preserved Peranakan shophouses, vibrant street art, and traditional eateries. The Peranakan Trail provides a cultural journey that highlights the diversity and harmony that defines Singapore's identity.
Singapore's allure lies in its ability to seamlessly blend modernity with tradition, making it an ideal destination for Indian travelers. From the futuristic Gardens by the Bay to the cultural richness of Chinatown and Little India, Singapore offers a diverse range of experiences. The suggested tours provide a comprehensive itinerary that captures the essence of this incredible city-state. As Indian travelers explore the various facets of Singapore, they are sure to be enchanted by its charm, hospitality, and the seamless coexistence of different cultures.