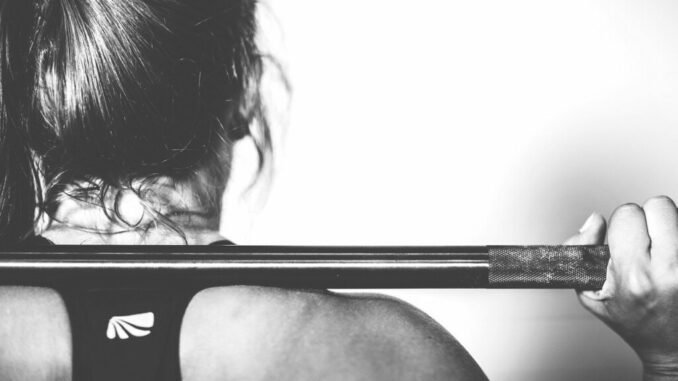 If you want to maximise your fitness results, then you will want to get the most out of your workouts. Although you might enjoy a gentle workout, you might not be pushing yourself enough to get the results that you desire. 
For those looking to reach their results and push themselves to get the most out of workouts, here are some tips.
Image by Ichigo121212 from Pixabay 
Work out in good air quality conditions
If you work out in areas that have restricted or poor air quality, then it will likely impact your workout. If you realise that your gym's AC unit is down, ensure to let the team know so that they can call in an air conditioning repair service so that you can get your quality back to its best level and perform at your best during a workout. 
When working out, make sure to breathe well and be near air-conditioned areas, unless you are outside. Your breathing will help you push through workouts and maximise your cardiovascular strength.
Get new exercise clothes
Getting new exercise clothes will not only make you feel good and look great when you work out, but it will make your workout more comfortable. 
If you choose stretchy and breathable materials, you will be able to get on with your workout without feeling restricted. 
The more breathable your clothes are, the more comfortable and less sweaty you will feel during a workout. You will be able to keep going for longer without feeling like you need to wipe yourself free from sweat every minute. 
Set timers
You might not work out for long enough or you might work out for so long that you tire yourself for the rest of the week. By setting timers you will be able to stick to a timeframe and ensure that you get the most out of your workout. 
Likewise, setting timers for your sets means that you can time each set and push through until the timer goes off. Instead of timing yourself on your watch and disrupting your sets, you can rely on the sound of the timer to let you know when to stop and move onto the next exercise.
Listen to music
Most people prefer working out to a beat. If you are working out in silence, then it might be reducing the efficiency and effort of your workout. To increase your energy and motivation to work out, then listen to music. You could blast it through headphones or out loud depending on the environment you are in. 
Depending on the type of workout you are doing, different music will help. For instance, if you are going for a run, upbeat music will help you keep your rhythm. Whereas if you are doing yoga, then you will likely want to consider gentle and soft music to help you unwind and maximise your stretching. Either way, listening to music will help set the mood and push you through to get the most out of your workout.