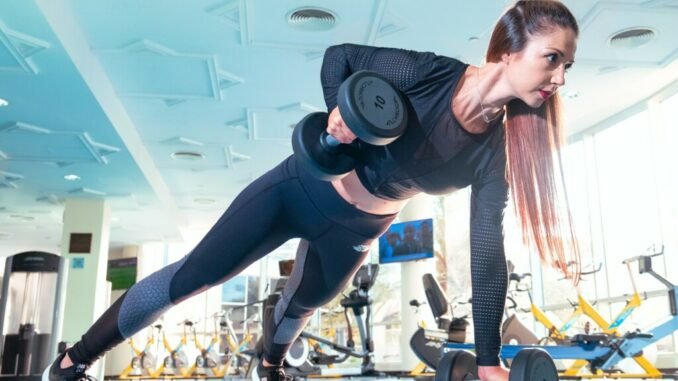 Looking good when you workout can help to boost your confidence. If you are ready to make a positive change, or if you simply want to make sure that you are able to make the most out of your workout then this guide will help you with that.
Flatter Yourself
Fashions come and go. The main thing that you absolutely have to remember when you are choosing clothes, is comfort. If you're not 100% sure when you try it on at the store then don't buy it. It probably won't grow on you over time, not to mention that it may not flatter your body shape either. If you want to make the most out of your workout clothes then it is a good idea for you to buy for the figure you have. Curves apparel is great if you find that normal workout gear just doesn't suit you.
Breathable Material
Sweat patches are not the best when you are trying to work out. The main thing that you have to remember is that it's easily avoidable. You just need to make sure that you avoid wearing cotton if you can. The main reason for this is because it has a tendency to absorb both heat and moisture. It will also cling to your skin. If you are going for a run, then make the effort to wear clothes that are made out of a lightweight and breathable material. This can include polyester, spandex and nylon.
Natural Makeup
A lot of people think that going to the gym without any makeup on is the best way to go. At the end of the day though, some people feel better when they wear make-up. They also feel as though it gives them the extra confidence they need to keep on going. If you want to boost your own confidence then try and opt for some tinted moisturiser or even a mineral foundation. Mineral makeup is ideal for those who have oily skin and it also helps you with blocked pores too.
Wear a Good Bra
Wearing the wrong type of bra, or even a bra of the wrong size can easily lead to you experiencing health issues. You may find that it impacts your back and that you end up with pain too. If you want to feel comfortable when at the gym then make sure that you invest the time to make sure that your clothes fit you well, and that you feel comfortable and supported
Create a Good Silhouette
If you are feeling somewhat self-conscious about your bumps and lumps then why not find a way to get some shapewear? The great thing about this is that it can help you to conceal any areas that may be considered to be a problem. You can also buy tummy-control trousers and leggings too. This can help you if you want to go to exercise classes without feeling bad about your body. At the end of the day, little changes like this can help you to rocket your confidence.