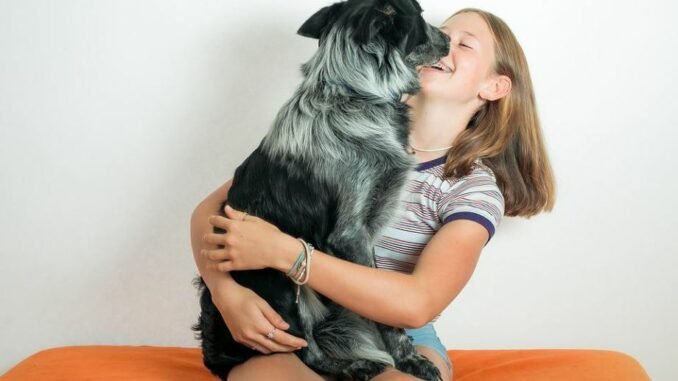 Before bringing a dog into your family fold there are many things you need to know to properly care for them. From a regular feeding schedule to giving them a cuddle when they come to you, you must take the time to nurture your dog.
But becoming a responsible dog owner doesn't just mean taking your dog on daily walks or feeding them regularly. It is instead all about dedicating quality time to satisfying their physical and emotional needs to ensure that your dog lives a healthy and happy life as part of your family.
Looking after a dog is a huge responsibility and entering into dog ownership isn't something you should do lightly. If you want to build a bond with your dog and ensure they are well looked after, this is what you need to do.
Protect Their Health And Wellbeing
Registering with a reliable and qualified veterinarian from the second your dog enters your home is essential to their survival. Your dog will need regular checkups to maintain its health so you'll want to select a vet that can provide adequate care for your dog.
There are many resources available if you are looking for more information about potential health issues that your dog may encounter.
In addition, you must also stay on top of your dog's vaccinations. These are typically kept up to date with regular booster jabs but you must keep a record to ensure that your dog does not miss out on a single injection. This will protect your dog if a disease or illness was to be contracted.
It is also in your dog's best interest to take out a pet insurance plan. This guarantees that your dog is covered for any injury or illness that they have until the maximum costs have been reached, including vet bills. It also means quick access to healthcare when you need it most, keeping your dog feeling happy and satisfied.
Socialize Them
If you want to properly care for your dog then you must learn to work and to socialize them. This is just as important as helping them to get their daily exercise, playing with them when you can, and feeding them at regular intervals.
Socializing your dog teaches them how to form reactions to the world around them in a very healthy way, without ensuring extra aggression or fear.
Having a well-socialized dog will result in more pleasant trips to your local dog park, allowing you to enjoy your time outside without the worry of your dog becoming distracted by or snapping at other people or objects. 
Properly socializing your dog also means that you can focus on their wellbeing. When they encounter unfamiliar people or places without feeling any fear, the dog will likely be much happier and more confident for the rest of its life. This makes your job as a dog owner much more enjoyable and a lot easier.
It's best to begin socializing your dog as a puppy as this will work to eliminate any additional challenges that may be facing you or your dog.
Put Adequate Training Into Practice
Another way to look after your dog is to make sure they are properly trained. Whether you have the dog from when they are a puppy or a couple of years old, training is an essential part of a dog's life. It ensures that they are well-behaved and can adapt to their surroundings.
Begin by teaching them simple tricks like "sit" and "paw" and then move on to more complex things like working on their recall. This simply means letting them off the lead when you are out in public, in an area that allows you to do so.
Dogs are naturally curious creatures that are always willing to learn. By teaching your dog certain behaviors and rewarding them with incentives such as treats, quality play time, and verbal praise, they will be very likely to repeat that good behavior again. 
This keeps both parties happy while also equipping them with the social skills to tackle different situations as they arise.
Summary
These are some key ways to look after a dog. In addition to simply feeding, petting and walking your dog, you must be prepared to put in the time and effort to nurture them emotionally as well. This will not only strengthen your bond with your dog but will help them to react positively to the world around them.