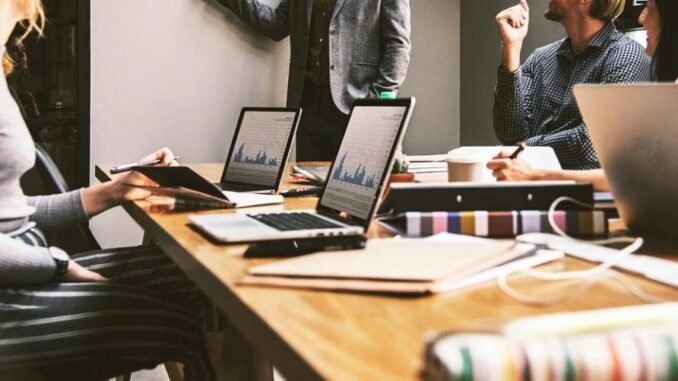 Complacency is known as the silent killer in the world of business, and it's something you should be very wary of. When your business has been doing well and it seems like things are only moving in one direction, it's hard to imagine a decline.
But it's when businesses get complacent with their levels of success that a decline is most likely. If you want to avoid that, you need to work on cutting complacency out of your business whenever and wherever it arises. We're going to talk today about precisely how you can do that.
Analyze Your Partnerships and Suppliers
First of all, you should take a look at the thing that you've allowed to coast along for a long time now. When you analyze those partnerships closely, you'll find that there are some things you've been letting slide for too long. Maybe you have suppliers who have been gradually raising prices without justification or perhaps their performances have been declining for a while. These are the kinds of partnerships you should reconsider as you aim to raise standards.
Refocus Your Company's Core Values
Refocusing the main goals and values of your business is something that's highly important if you want to keep your business on a positive track. It's easy to lose touch of the values that made your business different and appealing to customers to begin with. If you want to get back to your roots and avoid any potential complacency, you should find a way to refocus or reconnect with those core values and put them front and center of your business.
Encourage New Ideas from Team Members
You need to bring new ideas and fresh ways of doing things into the business if you want to avoid things becoming too dusty and predictable. You want to encourage people to come up with new suggestions and ideas from each member of your team. That way, you can uncover new ways of doing things and make sure that your team is constantly pushing boundaries. That's how you keep things moving and avoid getting stuck in the past.
Mix Up Old and Tired Routines
Mixing up old routines and old ways of doing things is another way in which you can keep the cobwebs at bay. If you know that your routines are contributing to the fact that your business is starting to feel as if it's stuck in a rut, it's time to mix things up and get rid of tired routines that are doing nothing for you any longer. It might not sound like much, but simply mixing things up and doing things differently can change a lot about your business and how you approach things.
Improve the Sense of Accountability in Your Workplace
Accountability is something that matters a lot inside your workplace. If your team members are not accountable, they're less likely to work efficiently and take their roles seriously. If you want to keep your team accountable and ensure everyone is working the hours they're being paid to work, you can make use of tools such as Sling's time clock feature. That way, you can keep the whole team accountable and ensure no one is cheating the system. It's a small change but it can make a big difference.
Get Better at Coaching Employees Over time
Getting better at coaching your employees is something that you can work on. If your team is struggling, it's up to you to help them improve. And doing so is in your best interests as well. When you take the time to help your employees and coach them gradually over time, their skills, confidence and capabilities will improve and that will ultimately help improve the long-term outcomes the business is able to achieve.
But Grant Them More Independence Too
It's a good idea to find ways to grant your employees a little more independence and maybe a bit more control over their work. When they feel that control, they'll be a bit more motivated to work hard and apply themselves. It's easy for people to grow complacent when they feel no control over their work as they become like just another cog in the machine.
If you're concerned that complacency is becoming a growing problem inside your business, now is the time to do something to confront it. The sooner you succeed at cutting complacency out of your business, the sooner you can focus on ensuring your business continues to experience the success you want it to.