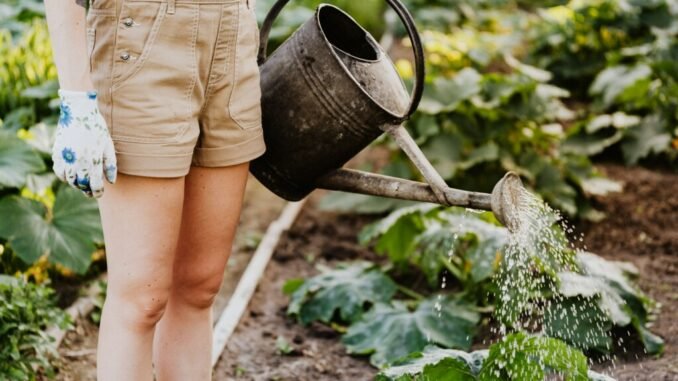 https://www.pexels.com/photo/person-in-brown-shorts-watering-the-plants-4750270/
Photo by Karolina Grabowska from Pexels
There are still a few weeks left of summer and plenty of opportunities to make your life even more exciting than it is today! Restrictions are being eased around the world and we can all start to go back to our beloved social life – responsibly, of course. However, vacations and long-haul flights are still not within reach. 
So, how can you make this summer memorable while also opting for a staycation? In the sections below, you can find six alternative hobby ideas to shake things up during these lazy, hot summer days – don't miss out on the benefits of each!
Reading and Journaling
The past months have taken a toll on our mental and physical health – especially as many of us spent months homebound and with little-to-none social life. However, there are many techniques that can help you work on improving your mental balance and psychological well-being. Reading and journaling are the perfect ways to do so. 
Of course, there is nothing better than reading your favorite book while chilling on a hammock or on a poolside sunbed. But also, you should not underestimate the power of journaling. Thanks to regular entries on a personalized journal, you can enjoy benefits such as stress reduction and increased productivity. 
Paddleboarding and Kitesurfing
If you are a lover of the sea but you are bound to your nearest beach or lake, there is plenty you can do to strengthen your connection with the water. 
If you live in an area with little to no wind, stand-up paddleboarding (SUP) is a great alternative to relax and enjoy the peace and quiet of a sunset or sunrise. And, if you also practice yoga, you can merge the two activities! Alternatively, kitesurfing is the perfect alternative for windier locations. 
Hiking
We are so used to jumping on a low-cost flight to far destinations that we often forget about the beauty of our surroundings. If you have to make do with a staycation this year, you should consider taking up hiking. From national parks to walks among nature, there are plenty of paths and routes to take to rediscover the natural beauty of your home country or region. 
Gardening and Permaculture
Gardening and growing vegetables are unique hobbies that have endless benefits. Of course, these activities allow you to make the most of your outside area, enjoy the sun, and breathe in some fresh air. But working with your hands and outdoors is also a great alternative to release stress, find a better mental balance, and regulate mood swings. Get started today!  
Yoga and Meditation
Practicing yoga and meditation are great ways to exercise the body and the mind. Thanks to these activities, you can practice achieving balance, strength, endurance, and flexibility – and not only in your body! 
Car Drifting
If you are looking for an adrenaline rush to get rid of the laziness and torpor of a summer afternoon, you might love sports like car drifting. And don't worry if you have limited funds to enjoy this sport! RC drift cars are the perfect substitute for the real ones! And, you can bring your favorite remote-controlled vehicle anywhere with you.