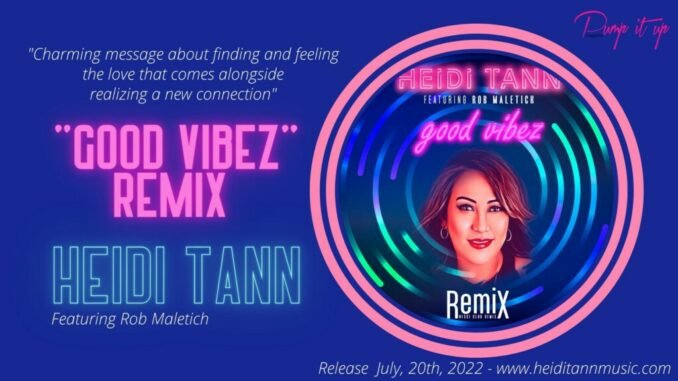 After receiving public credit for her futuristic vocals on her "Good Vibez" single released back in February, Filipina American singer-songwriter HEIDI TANN is back in a more funky version featuring Bruno Nesci on the "Good Vibez Remix".
On the 20th of July 2022, Singer Heidi Tann is set to release her latest single, a few days ahead of her birthday celebrations (23rd July). "Good Vibez Remix" rolls in with a touch from instrumentalists; Bruno Nesci (Keyboard & Programming, Lead guitar), Rob Maletick (Sax), and Tony Garviz (Rhythm Guitar).
The single written by Mike Harrison & Heidi Tann is an original piece sent by Jon KT Lindley which has fathomed to the top on sixteen charts all over the world, including; UK Soul Chart Top 30 (#26) & Radio Indie Alliance-singles Top 20 (#1).
"Good Vibez Remix" drops freshly with its charming message about finding and feeling the love that comes alongside realizing a new connection. This time

Sax Player Rob Maletick

funkier and with an amazing performance by sax player Rob Maletick, this is about to become every smooth Jazz lover's favorite.

"Good Vibes Remix" has been executed beautifully with a world-class performance from Heidi Tann's mollified vocals.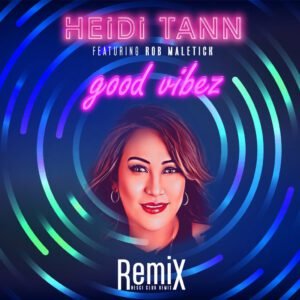 Don't miss the "Good Vibes Remix" release on the 20th of July 2022.
Stay informed by following singer Heidi Tann's website http://www.heiditannmusic.com/.
Follow Heidi Tann on Spotify: