A Stockton, CA native, DYLI has deep hometown roots. Her parents own a local Northern California bar where DYLI's tunes are featured on the juke box. When in town, DYLI often plays showcases in local cafés with her sister, fellow recording artist CALYN. Indeed, DYLI has been a part of this community as a singer, songwriter and musician her entire life.
DYLI released her first single "Weekend" on Spotify when she was just 13-years old. To date, this song has been streamed over 100,000 times. She has since gone on to record two albums, and has recently worked with Canadian rapper, Madchild. The legendary Hurley studios (home to Bad Religion and The Sounds) recently featured DYLI performing a live acoustic version of Cherry Coke taken from her latest album.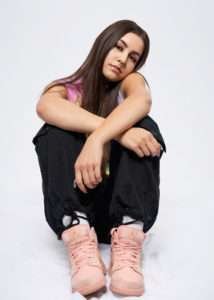 DYLI's upcoming album has been greeted with great acclaim. This past March, she showcased songs from the album for her fans at the SXSW Music4Miles Spirit Airlines event in Austin, TX under the musical direction of drummer Fabian Egger, who has worked with Adam Levine and Big Sean, among others. Her show was choreographed by Cedric Botelho, who has worked with Christina Milian, Jojo, Florida, just to name a few.
DYLI writes and releases her music under her own label, DaliO Music, Inc. She continues to cultivate fans from all walks of life that identify with her powerful, insightful, and youthful messages. 
Can you tell us about your new upcoming release?
18+ is about the one special person everybody has in their life, whether it be their first boyfriend, first love, first crush etc. No matter how hard you try that person will always have a special place in your heart. The first phrase in the hook, let's make love for lost time baby" is not really about sex, but about taking yourself back to a time when nothing else mattered and living numb in that moment. The song is meant to tell a story, something you can visualize and relate to. A perfect line between heartfelt and scandalous, 18+ is a peek into a weak heart, to be determined however you chose.
2. Tell us the factors you consider in choosing a song as your favorite.
I take in everything when it comes to music. Though I don't produce or engineer, I listen to everything from lyrics, to production, to even the volumes of certain elements of a song. I love tons of music so it's not hard to find something I like.
3. Tell us the names of the songwriters you will collaborate with if you have the chance.
I love so many artists who write. SZA is one of my favorite lyricists by far. I'd love an opportunity to work with her eventually.
4. Tell us your favorite TV show and state your reason.
It's an honest tie between South Park and Rick and Morty. They match my sense of humor to a T. Its all I watch on TV.
5. Tell us your best mood to create a song.
When writing, I love to be alone. I come up with my best work when I'm relaxed and in my own head. No natural light, nobody else with me.
6. Tell us your interpretation of fame or success.
There are so many people who I look up to for success. From H.E.R to Billie Eilish to Taylor Swift, I love to see artist making the right moves and studying their work. 
7. Tell us the names of artists you will collaborate with if you have the chance.
I have been asked this question a few times before and each time it gets harder and harder to answer. I love so many artists it's difficult to choose. Jhene Aiko or Khalid are at the top of my list for sure. I'd also love to do a song with Trippie Redd, being that he is my favorite artist.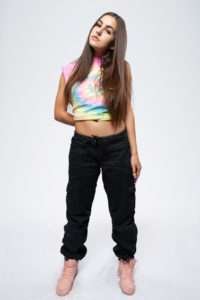 8 . Tell us about your experience performing on stage for the first time or recording in the studio for the first time.
The first time I went to the studio I was 11 years old. Looking back, it was crazy how young and clueless I was. I have never felt the amount of anxiety I felt that day. Recording in the booth is like being in a giant fish bowl, being judged from everybody outside. I couldn't hear a word they were saying unless they were talking into my headphones, and I'm pretty sure I wanted to cry more than I wanted to sing. Though it was nerve wracking at the time, that experience took my out of my comfort zone. Without that, I definitely wouldn't be who I am, not just as an artist but also as a person.
9. Tell us how you approach songwriting.
When writing, I always start with a lyric or phrase I like, then I add melodies second. I typically write songs before I have a track, usually to YouTube beats, then the rest falls into place after. I'm pretty picky with tracks I get from my producers. I can record a song if the track does not connect to me the way the lyrics do.
10. Tell us your opinion on blending genres or experimenting with sound.
That's what being creative is. Anyone can put words on paper or music to a track, but how are you different? Experimenting with sounds or blending genres is how you find yourself. Taking something that's been done and adding your own twist is what makes new things so great. It can be the smallest things like the feeling in your voice, to something as big as creating a new genre. Being different is key.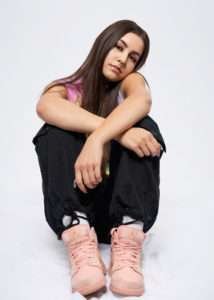 11. Tell us how you deal with rejection.
I won't front and say I don't care because rejection sucks, but I need it. We all do.
Overall I take it constructively and with a grain of salt. It definitely motivates me to set higher goals, because I love proving people wrong, but putting something you create out to the public isn't an easy thing to do. I don't lose sleep over it, but I find it lingering every once in a while.
12. Elaborate on what compels you to sing.
I love to sing almost too much. At this point I feel like it's not even a choice anymore, my body just can't resist. It's like a drug to me. I sing anything literally anywhere. Whether im in or out of key, I can't help myself, so I figured I'd try and make a career out of it.
13. Tell us the comparison between digital recording and analogue recording.
I typically record on a studio mic, whether it's in a booth or someone's house. It's a very repetitive process because I find myself growing more and more picky, as are the people I work with. It's so worth it in the end.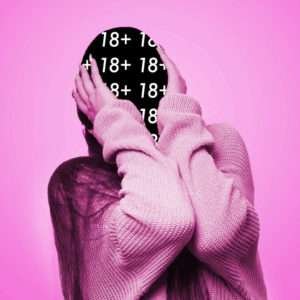 To know more about DYLI, please visit,
Website: https://www.dylimusic.com
SOCIAL MEDIA
Facebook: https://www.facebook.com/dylimusic
Twitter: http://www.twitter.com/Dylimusic
Instagram: https://www.instagram.com/dyli/
SONG LINKS
iTunes /Apple Music: https://music.apple.com/us/artist/dyli/960027690
SoundCloud: https://soundcloud.com/dyliob
Spotify: https://open.spotify.com/artist/36poCYX9ukAvvGCv9YXno7?si=QQo-ORFaRV2liYvOxSbS8A
YouTube Video: https://www.youtube.com/channel/UCcWZAx9w4eJmqL9Hvm9cXLg