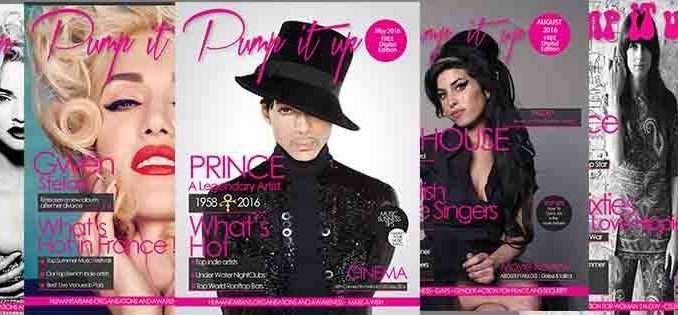 Switched on artists can now upload new music whenever, promote it online to fans directly and inexpensively, and find out who's listening to them when and where. There are loads of ways creators can direct their own careers on streaming services that, although it certainly helps, don't require expert knowledge or insider contacts.
Those ways include creating an attractive artist page, using the wealth of tools available to promote music both in and outside the platform, seeking out playlist opportunities and becoming a playlist curator themselves.
Here are some practical things you can do today to build your profile on streaming services…
Create an artist page – and make it stand out
Via websites like Spotify Fan Insights, Apple Music Connect and Deezer4Artists, musicians can manage their own artist pages. Access to all three can be requested through the above links.
A professional photo immediately gives the page a personal identity and legitimacy. Spotify's tips for creating an excellent artist image is to choose something that lets your personality shine, uses clean and colourful backgrounds, and leaves wide margins with the subject bang in the middle. Leave out any writing or brand advertising and it should be high resolution (but nothing bigger than 20mb) and at least 2660 x 1140 in size.
As well as featuring your own music and playlists, Spotify's artist pages can be used to sell merchandise and tour tickets. The streaming platform will feature upcoming live dates in the On Tour section for shows listed on Songkick Tourbox. If artists sell merchandise through Merchbar (which is free to join but charges a commission on every transaction), the product will automatically populate the artist page for fans to browse and buy.
Over on Apple Music, artists can share ideas, audio, videos and photos to foster that personal relationship with fans. That could include updates from the studio or tour bus, inspirational quotes, book recommendations, and anything else that offers insight.
Get on playlists
As we discussed in this article, getting a track placed within a popular playlist on streaming services can significantly grow streams and reach new listeners that have the potential to become fans. Those lists could be created by the digital service provider in-house, by third party curators or the artist and songwriter. When it comes to getting on the radar of official playlist curators, as well as having a strong social media presence, garnering the support of tastemaker blogs like Hype Machine can help.
Jules Parker, Spotify's European director of songwriter relations, says: 'Our editors don't work in a bubble, there is a lot of information they are taking in from the outside and we try and get music from every conceivable source. The best thing you can do is to use the tools available as much on your own, and then let us know about a track you want playlisted as far in advance of a release date as you can via the route you are working with, whether that be through a manager, label or publisher.'
Kieron Donoghue, who helms Warner Music's new streaming-led label Artists to Watch Records as vice president, global playlists strategy and curation, often gets pitched by artists who want him to support their songs. 'It's definitely smart to approach playlist curators directly to get their attention,' he says. 'I literally spend all of my days listening to music and follow many tastemaker playlists as well as emerging artists who self-release their own music.'
Artist Anna Pancaldi was recently added to seven of Spotify's in-house lists after her distributor Kobalt and PR company Sonnet Music pitched curators. As well as having a clear strategy for their career, she says artists should be doing all they can to make full use of the streaming service both in and outside of the platform if they want similar success.
'I know that Spotify really like it when artists are making playlists and promoting them across social media,' she explains. 'As soon as I got on the first playlist I was posting about it on Instastories, Instagram, Snapchat and Twitter, tagging Spotify in the posts so they know. For people that haven't been playlisted I'd definitely advise making some of your own and advertising them in the same way.'
How curation works
When curating a playlist yourself, Jules says length, title and theme should be carefully considered and two or three lists are enough to focus on at any one time. Spotify's Discover Weekly playlist features around 30 tracks that equate to two hours of listening time.
The title should convey clearly what the playlist is about and can be programmed like a radio show with one track segueing into the next, rather than a list ordered by popularity.
New music playlists should be updated every week, whereas mood, activity and seasonal lists don't need to be refreshed as often, and it's the themed playlists that generally have the most success.
Jules concludes: 'On Spotify, the playlists are divided into various categories. There are lots focused on genres, moods and different activities, like Metal or Indie Workout that suit different tastes for an exercise session, or My Favourite Coffee House which is a pop playlist that is more about chilled out acoustic tracks.
'Generally it's the things that are centred around what you are doing that makes a playlist popular, then the music within it is what will make it something that people come back to.'
So who's already doing it well?
Artist and songwriter curated playlists are best when they offer fresh insight into their influences and passions, or if they champion new music they're buzzing about.
Little Mix cleverly created a No More Sad Songs playlist themed on their single of the same name, which features upbeat tunes they love. And Jamie xx has a Played by Jamie xx playlist that features loads of the tracks he mixes during his DJ sets.
Across the pond, San Franciscan folk-popper Chase McBride managed to get loads of blogs chatting about his music by contacting them directly. As a consequence, he did really well on Hype Machine and Spotify picked up on that. Now, he's had some big playlist placements and his song On The Other Side has reached over 400,000 streams.
source m magazine