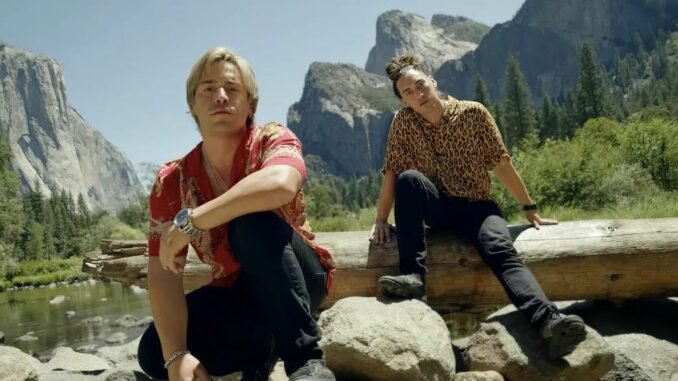 A true coming of age story,  Black Oxygen is a talented pop/rap duo group composed of brothers,
Black Oxygen have collaborated with many artists such as Tech N9ne and more.
David and Nick Lyle They have been pushing hard over the years and their
hard work and sacrifice has paid off making them a highly respected act.
David (Vocals/Guitars/Bass/Songwriter/Producer) and Nick (Drums/Background Vocals/Keys/Songwriter/Producer) have accomplished many things from having high charting Singles from past multiple albums on Billboard, high view grossing music videos to playing hundreds of shows across the country including festivals and even performing the National Anthem at Arrowhead Stadium for a sold out Chiefs game of 76,000 +audience.
Black Oxygen have collaborated with many artists such as Tech N9ne and more.
Click on the video below and set your reminder, to watch "BREATHE THE SMOKE" by highly respected act BLACK OXYGEN'S new hot music video this FRIDAY! Don't miss it!
As they began their career, the duo won first place in a Battle of the Bands in the Midwest, David also won Outstanding Guitarist in the Midwest and the band played a Rockfest in their hometown of Kansas City, MO with an audience of 55,000 +. This helped launch their career and took them on a journey that is just the beginning!
In 2019 they signed a record deal with Curtain Call Records/The Orchard/Sony Music Entertainment and released their most successful album to date "The Times of Our Lives (Deluxe Edition)". The Album showcased 27 tracks.
The first radio single/video release "Everything" landed at #1 on the Billboard Most Added chart. The Album also contains a single/music video feat. release with Tech N9ne.
In 2020 they released the "Life Is Beautiful" single/short film/music video which featured the Lyle Brothers acting abilities as well as their musical abilities. They starred alongside film and movie legend, Danny Trejo.
David and Nick live in Los Angeles but originally grew up in Kansas City, the home of the best BBQ.
The short film/music video "Life Is Beautiful" also featured a collaboration with Chef STRETCH of Grinders (as seen on Food Network). Nick Lyle engineered the special sauce recipe with his favorite flavors and utilizing brother David's knowledge of taste. They were given a sauce food deal by STRETCH and Grinders and together they launched their own BBQ sauce, Black Oxygen Bangin' BBQ Sauce!
To date "Life Is Beautiful" is the band's most successful release with over 2 million + views on YouTube and at radio the track was Most Added, also #3 on the Billboard Mainstream Rock Chart.
The film was also recognized and selected by the Hollywood Film Festival, Danny Trejo was awarded Best Supporting Actor.
Their BBQ Sauce was featured in Rolling Stone and New York Magazine. In 2021 their sauce was awarded 4th place in the country by the National Barbecue & Grilling Association and 2nd place at ZestFest – Fiery Food Challenge. The sauce is also available in Walmart online and many stores/restaurants in the country. If you are in their hometown of Kansas City you will find their sauce at all Grinders Restaurant locations and you can also use/purchase the sauce in house. They also later dropped a "Life Is Beautiful" Remix featuring hip hop icon Krizz Kaliko.
Now currently as Black Oxygen, the brothers David and Nick Lyle have moved into a new lane focusing on their love of pop/rap. They dropped 2 tracks "Best Girl" and "Me!" to put out teasers of their new musical skills and then they joined forces with the highly respected Reel Goats Productions on their New Single/Music Video release coming "Breathe the Smoke". Reel Goats have done some of the most iconic videos currently in the music industry. Together, with all their talents combined they will be moving forward full force!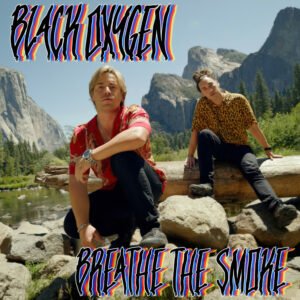 Be on the lookout for the Single coming to Radio near you and the Music Video!
Black Oxygen's new single, "Breathe the Smoke'' will be available at Hot AC Radio ‪on September 24th, 2021.
The new video will be released with the single. Please go to : blackoxygenmusic.com to view the video and drop a comment!
Follow Black Oxygen on Social Media  
Website: blackoxygenmusic.com
Facebook:http://www.facebook.com/blackoxygenmusic
Instagram: http://www.instagram.com/blackoxygenkc
Twitter: www.twitter.com/blackoxygen1
YouTube: ‪YouTube.com/blackoxygenmusic‪
Label Info
Artist: Black Oxygen
Title : Breathe The Smoke
Label: Black Oxygen/Reel Goats
ISRC Code TCAFT2161130 for clean single edit