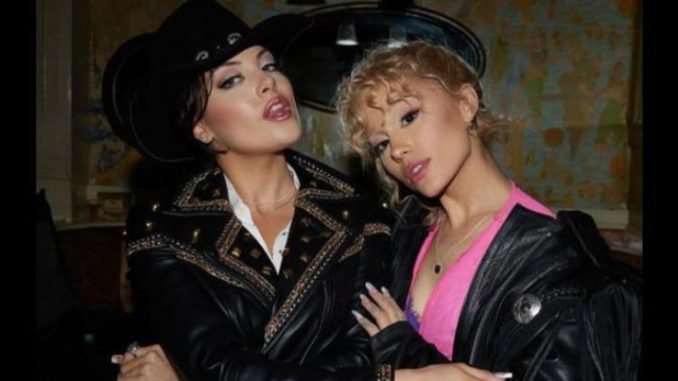 Ariana Grande and her BFF, Liz Gillies, brought Halloween to a whole new level with their 'Showgirls' costume and scene recreation. Dive into their elaborate Halloween-themed transformation, showcasing their close bond since 'Victorious.'
Ariana Grande and Elizabeth 'Liz' Gillies, best known for their roles in 'Victorious,' have once again demonstrated their Halloween prowess, leaving fans in awe. The talented duo, whose friendship transcends their Nickelodeon days, revealed their 'Showgirls' themed costumes on October 30.
In a series of captivating Instagram posts and clips, Grande and Gillies unveiled their remarkable transformation, paying homage to the 1995 Paul Verhoeven film. Grande embodied the iconic Nomi Malone, originally played by Elizabeth Berkley, while Gillies took on the role of Gina Gershon's character, Cristal Connors.
Their Instagram carousel featured a caption that echoed the movie's memorable line, "You are a star, Darlin'!" This was just the beginning of their extraordinary Halloween showcase.
Gillies continued to share a series of photos with the iconic line, "There's always someone younger and hungrier coming down the stairs after you," adding a touch of authenticity to their 'Showgirls' tribute. Their synchronization was impeccable, as depicted in a striking all-black attire photo, captioned, "You and me…we're exactly alike."
Fans couldn't get enough of Grande and Gillies' attention to detail, praising their dedication to recreating the iconic 'Showgirls' scenes. Once again, the dynamic duo has proven their Halloween costume game is unmatched.
"There's always someone younger and hungrier coming down the stairs after you."
"You and me…we're exactly alike."