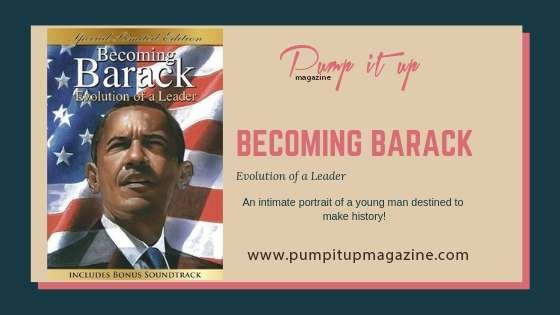 An intimate portrait of a young man destined to make history. Becoming Barack: Evolution of a Leader traces the early path of a man destined to make history and to be a catalyst for global change.
Features footage from three of the earliest known recorded interviews with Barack Obama: a 12-minute "lost" interview from 1993 by an aspiring inner-city documentary producer in Chicago which never aired; a 1990 clip from a news interview after he was elected president of the Harvard Law Review; and a 1986 WMAQ-Chicago news story about Obama's earliest success as a community activist, not aired since its original local broadcast 23 years ago. Also includes excerpts from Obama's audiobook reading of Dreams of My Father.
In the "lost" interview Obama was just 32-years-old, two years out of law school and championing the needs of some of Chicago's inner-city residents, a professor teaching constitutional law at the University of Chicago, a fervent community organizer and a newlywed who had not yet contemplated running for public office. Also features rare personal photos; interviews with family and a range of Chicago-area leaders in business and in grassroots community organizing who knew Obama intimately during his formative years, sharing personal memories and anecdotes; and historic photos and video footage of "Obama's Chicago in the mid-'80s through early '90s.
Becoming Barack reveals an unseen perspective of our new president at a time when he was finding his way, forming the ideals and principles that would guide him on a historic path. Even at this early time in his life, a vision of hope shines brightly and a desire to make this country a better place for all people.
Documentary available on Amazon : https://www.amazon.com/Becoming-Barack-Evolution-Leader-Obama/dp/B00383XYFY