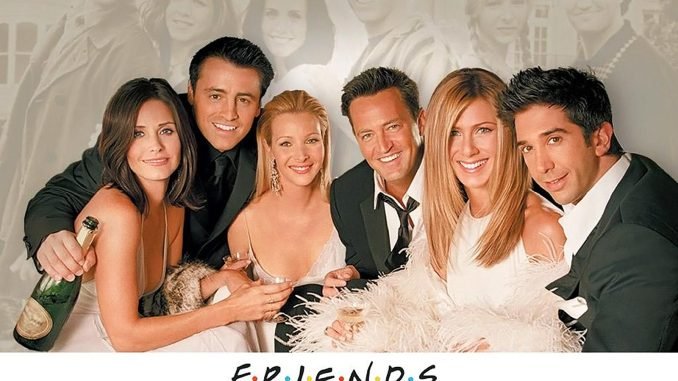 In a world of iconic sitcoms, 'Friends' holds a special place. But, did you know it's not just a source of entertainment? For English-language learners globally, this show became an unconventional classroom, offering a unique peek into American life seldom found in textbooks.
With a dedicated fan base of over 30 million weekly viewers during its original run and syndication in 100+ countries, 'Friends' left an indelible mark on the cultural landscape. When it moved to streaming platforms in 2018, it continued to be a powerful language tool.
For nearly three decades, 'Friends' has served as a binge-worthy resource for English learners, helping them grasp the nuances of the language and the American way of life.
The Impact of 'Friends' Worldwide: The sudden loss of Matthew Perry, who portrayed the sarcastic Chandler Bing, left fans reflecting on the role the entire 'Friends' cast played in their language learning journey.
Over the years, numerous non-native English speakers, including celebrities like Ana de Armas and Korean pop star RM, have credited 'Friends' with refining their language skills. According to Melissa Baese-Berk, an associate professor of linguistics, learning English through TV shows like 'Friends' is more engaging than traditional textbooks. TV provides viewers with a rich array of non-verbal cues, body language, and emotional subtext, enabling them to understand humor and cultural nuances.
File:Friends actors montage.jpg – Wikimedia Commons
The Chandler Effect: Chandler Bing, with his witty and sarcastic humor, became a compelling role model for English learners seeking to understand humor and sarcasm. Baese-Berk notes that Chandler's situational sarcasm offers valuable lessons for learners who struggle to grasp the subtleties of language.
Immersion in the culture is essential for understanding humor and sarcasm, says Laura Noble, founder of Smashing English. She highlights Chandler as a master of sarcasm and suggests that English learners who aspire to express themselves humorously should turn to 'Friends' for guidance.
A Valuable Language Tool: A 2012 study by Kaplan International Colleges revealed that 82% of language learners used TV shows to improve their English, with 26% choosing 'Friends' as their top choice. The creators of the show intentionally used colloquial English, making it a real-world language resource.
The impact of 'Friends' on English learners hasn't gone unnoticed by the show's creators, who never intended it to be a grammar primer. Losing Matthew Perry has deeply affected viewers who view him as a teacher and a friend, creating an emotional bond that transcends fiction.
Ángela Larrea Espinar, a professor of English studies, points out that TV shows like 'Friends' create long-term relationships with characters, making their loss feel personal, even though they are fictional.
Matthew Perry's legacy lives on as English learners continue to draw inspiration from his role as Chandler Bing. For many, it's more than a TV show; it's a cherished friend who played a significant role in their language and cultural education.