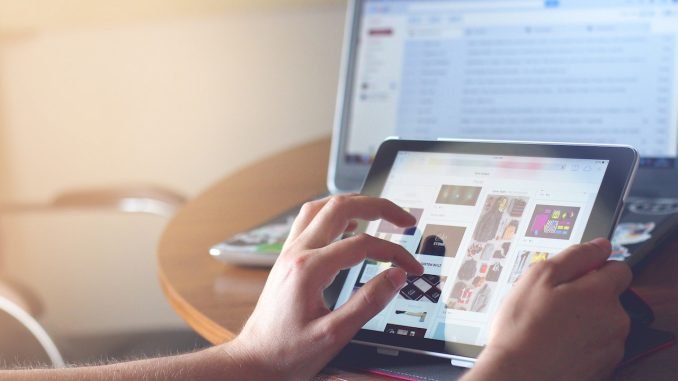 Blogging has undoubtedly become one of the most powerful ways to share your ideas, thoughts, and knowledge with the world. As your blog gains traffic, it transforms into a platform for your voice to resonate with anyone seeking insights on specific topics.
However, with the vast expanse of the internet hosting countless blog sites, the competition for readers' attention has intensified. To rise above the rest and thrive against the competition, you must embrace methods that set your blog apart.
Simply curating great content is no longer enough. To attract more views and keep your audience engaged, it's necessary to make your blog visually appealing. This guide unveils a few tested tips to captivate the readers and generate more traffic with your blog's visual appeal.
So, let's dive in!
1.      Use High-Quality Pictures
mages are a powerful tool that can elevate your blog posts and make them more engaging. They can break up the text, add visual interest, and help illustrate your points. When used effectively, images can help you improve your blog's readability, SEO, and overall impact.
However, it's important to keep in mind the relevancy of your pictures. Choose high-quality images that are relevant to your content. Low-quality or irrelevant images will only detract from your blog post.
Also, size your images appropriately. Large images can slow down your blog's loading time, so it's important to size them appropriately.
You can add pictures you've captured yourself or search for good quality stock photos for your blog.
2.      Concise Paragraphs
Flooding your blog with excessive information will cause the readers to lose interest in your blog. When creating your blog, keep your text in short paragraphs.
Keep your blog paragraphs short and concise, with no more than five sentences per paragraph. When you fill your blog with a lot of text, the reader feels overwhelmed by the text and prefers going somewhere else.
So, when you write content for your blog, remain concise. Figure out what message you want to convey and illustrate it in the fewest words possible.
–          Headings and Subheadings
An effective way of keeping information on your blog concise is to use headings and subheadings. Headings and subheadings induce an elementary outlook to your text and make your blog look more visually appealing.
Headings and subheadings also allow you to maintain a constant hierarchy, making it easy for the users to keep tabs and navigate through the blog. You can also use different text formats and fonts to make your headings more eye-catching.
–          Listing and Bullet Points
Bullet points and lists are another effective method of adding style and sophistication to your blog. Bullet points and lists can be very effective for breaking down your information in steps or giving an overview of the information in a certain section.
However, utilize bullet points and lists only to summarise key points or to add additional information briefly. Ensure to use a constant formation to maximize the visual appeal of your blog.
3.      Videos
While pictures do a good job boosting your blog's visibility, using videos can cause your blog's traffic to reach sky-high. According to Think With Google, 6 out of 10 prefer streaming videos online rather than watching television.
In today's world, people have shorter attention spans. Watching a video takes less time than reading a long passage of text. Using videos will also allow your blog to show higher on search results and gain more traffic.
However, much like pictures, adding a supporting video for your text is essential. For example, if your blog is about fishing, you can add a video from YouTube elaborating on the process and how to use the equipment correctly.
Videos also gain more attention because they are much easier to comply with than text. Since the videos on your blogs will prove helpful to people, you can expect higher traffic on your blog.
4.      A Constant Theme
The first thing a reader notices when they open a blog is the website layout. A clumsy website layout doesn't develop a positive image of your blog, and your blog will easily lose the reader's attention.
You must find a good-looking theme to make your blog professional and appealing. Finding an attractive theme has to be the most budget-friendly and easiest upgrade on your blog since you can find various attractive themes for free.
Integrating these themes is easy if you have built your blog using WordPress or any website builder. Considering the automation these website builders offer for formatting your blogs, updating the design of your website is comparatively easy.
5.      Using Infographics and Multimedia
Using multimedia and infographics on your blog can help you stand out from your rivals. Utilizing multimedia has proven to be one of the most successful methods of conveying information to your readers.
Apart from infographics, you can include GIFs, slideshows, and interactive animations on your website. Using illustrative content on your blog will put a face to your text and keep the readers hooked till the end.
However, remember not to overdo multimedia on your website. While it can be significantly helpful in gaining viewership, overdoing them can make your website sluggish. Overdoing them will also filter your content, causing the readers to think that there is not adequate information on the matter.
Maintain formation and avoid overdoing multimedia, and your blog will imminently notice exponential growth.
Final Words
The internet is full of tips and tricks if you are looking for ways to improve the aesthetic of your blog. However, most of them are often outdated, causing you to waste both your money and time.
The tips included in this guide are proven methods utilized by various blogs already ranking pretty well on Google. As long as you keep your text concise, use multimedia, and utilize the color scheme well, your blog will keep growing and attract more readers.
We hope the information in this guide proves helpful in making your blog visually appealing and gaining more viewers. Good luck!