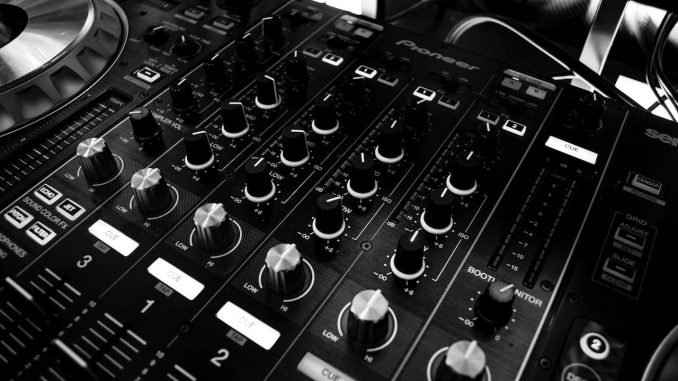 Photo by Stephen Niemeier:  
Are you an aspiring music producer, sound engineer, or DJ? Do you have a passion for creating unique sounds and music mixes? If so, learning the art of music mixing and mastering, also known as audio mastering, is essential for taking your skills to the next level. With the rise of online courses, it's now easier than ever to learn these valuable techniques without having to attend a traditional school. A reputed online audio mastering course will not only teach you the basics of music mixing but ensure you have maximum industry exposure. 
But the confusion that remains among music producer aspirants is which online audio mastering course will provide them the best value for their time and money invested. We will try to dissolve this confusion through this blog. 
In this blog post, we'll discuss some of the best online courses for learning how to mix and master your own tracks. 
What Is Music Mixing and Mastering? 
Before we dive into our list of recommended courses, let's take a moment to define what exactly music mixing and mastering are. Music mixing is the process of combining multiple tracks together into one cohesive song. It involves adjusting individual track levels, applying effects such as EQs or compression, and balancing out all elements in order to create an optimal sound. 
The Best Online Courses for Learning Music Mixing & Mastering 
Now that we understand what these two processes entail let's take a look at some recommended online audio mastering courses that can help you get started on your journey toward becoming a better mixer/master: 
Udemy –

Introduction To Music Production: This course was created by Grammy-nominated producer Michael White (AKA "Mighty Mike"). It covers everything from setting up your studio space properly all the way through advanced production techniques like EQing vocals and drums. The course also includes video tutorials on how to use popular software such as Pro Tools so you can get hands-on experience with real-world tools used by professionals in the industry today.  

Soundfly –

Introduction To Recording And Producing: This six-week course offers comprehensive instruction on recording fundamentals such as microphone placement along with more advanced topics like producing beats from scratch using Ableton Live 10 Suite software package ($499 value). You'll get access to personal guidance from instructors who have worked with major artists like Kendrick Lamar, Rihanna & Bruno Mars, so you can ensure you're learning cutting-edge production methods used by top professionals today!  

Berklee Online –

Audio Engineering Fundamentals: This 8-week long class teaches students about audio engineering basics, including signal flow fundamentals, microphone selection, basic recording techniques, understanding digital audio workstations (DAWs), midi programming, mixing & mastering principles, and much more. The course also comes with one-year access to our library full of downloadable content, which will allow you to practice what they've learned anytime you want!   

Groove3 –

Learn To Produce Electronic Dance Music From Scratch: This 9-hour-long video tutorial series will teach aspiring producers how to produce electronic dance music from start to finish using popular DAWs such as Ableton Live 9 Suite ($699 value) Cubase 8 ($599 value), Logic Pro X ($199 value) & FL Studio 11 Producer Edition($299 value). Whether it's creating drum patterns, synthesizing bass lines, or sequencing melodies – Groove3 has got something here for everyone interested in making EDM hits!   

Boost Your Tracks –

Professional Audio Mix And Master Course: If you're looking for more personalized instruction, then this 5-day intensive boot camp might be just what you need! With live lectures over Skype from experienced producers/mixers/masters combined with personalized feedback on their own projects – Boost Your Tracks provides invaluable insight into getting professional-sounding results quickly & efficiently every time!  
Conclusion 
Learning how to mix & master your own musical creations doesn't have to be hard if you know where to look for resources. Thankfully there are plenty of great online courses out there designed specifically for this purpose. We hope this blog post gives some insight into which ones may suit individual needs best, but ultimately it depends upon the type of project being worked on. So remember to do research before selecting an online audio mastering that suits your needs.