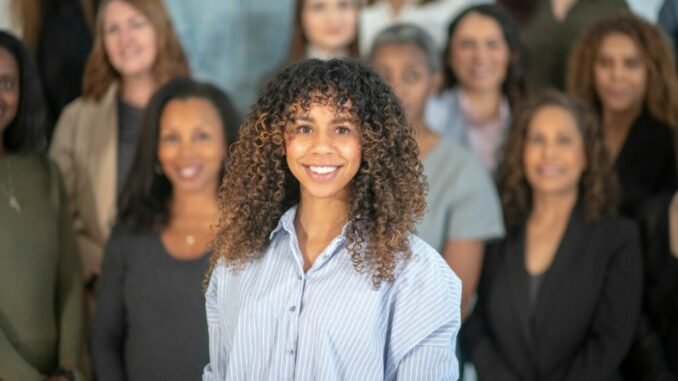 (March 1 – 31, 2022)
Written by Paulette C. Jackson
We are…Resilient, Brilliant, Brave, Sensitive, Strong, Intelligent and Fierce! We are…WOMEN!
From all around the world, we have a different language, appearance, philosophies, expressions, viewpoints,etc. but the common denominator is that we are female. We hurt, we love, we cry, we work, we care for and about our families and friends. We are emotional creatures by nature, we feel with our whole hearts and make no apologies for it or who we are.
We as women, have had to find a place for ourselves in this world and make no apologies for who we are and what we strive to be. Those privileged enough to bask in our glory, can only benefit from the experience as we unknowingly at times, pass on the spirit of who we are and what we create, onto others.
It is not easy for us as women to prove ourselves, we must believe in us first, in what we contribute, to this
world and the universe. Without women, there would be no world to speak of. Not only should we demand the respect, love, and admiration that other expect from us, we must in turn, look in the mirror and know we deserve all the greatness our worlds have to offer, we women are pretty terrific.
Yes, being a woman of any background can be difficult, being a woman of color is unfortunately, most times is even more difficult, we must prove ourselves that much more. But we cannot let what the world says about us put limitations on us, we must continue to break down the doors of small-minded thinking and open a whole new sense of understanding of the power we as women possess.
A lot can be learned from us, sit back, and look not just our outer beauty but the inner beauty of intelligence and strength, which is where the real beauty begins, within US!
So, although March 8th is the date set aside to celebrate women from all over this world, let us celebrate each other 365/24/7 for we, women, are what makes the world that much better.
I for one am proud to be a woman, I am creative, artistic, loving, and amazing in all I do now and will do in the future. I am a mother of two amazing young women who are also carving out an enormous chunk of this world for themselves as well, I am immensely proud of them and know they are going to do even more amazing
things in this life.
WE ARE WOMEN, HEAR US ROAR! Celebrate women, celebrate life! Happy International Women's Day and
Happy Women's Month!
Written by Paulette C. Jackson
Website: www.authorpaulettecjackson.com
Paulette Jackson, Founder/CEO of SCORP Radio Network and Jazz Zone Radio, host of "The Classic Soul Music Café", "The Jazz Zone" and Center Stage" Internet Radio Shows, Voiceover Artist (my company, Ms. Music's Voice). Published author of the newest release, "My Test(Imony)" (January 11, 2021), "The Music In Me" and "The Music Through the Storm" Both my current published books were previously accepted for consideration for the 2020 Author Academy Awards. Recently, started working with several artists on promotions and show bookings. Also, creating several video series and other creative projects including SCORP Lady Ventures 
. I've been featured in four (4) magazine publications and currently working on a monthly editorial. I'm a proud member of ASCAP (American Society of Composers, Authors and Publishers) member as a songwriter and music publishing. I attended and graduated from the Cleveland School of the Arts as a Dance and Vocal Music Major, 1983-1987 and attended Master Voiceover Classes at Such A Voice, based in Burlington, VT. My love has always been music and entertainment and worked in many areas of the business. I continue to work on various artistic and creative ventures and will release two more books in the coming new year. I have two adult daughters, Paris 32 and Brooke 31 also have a love of music and dance.