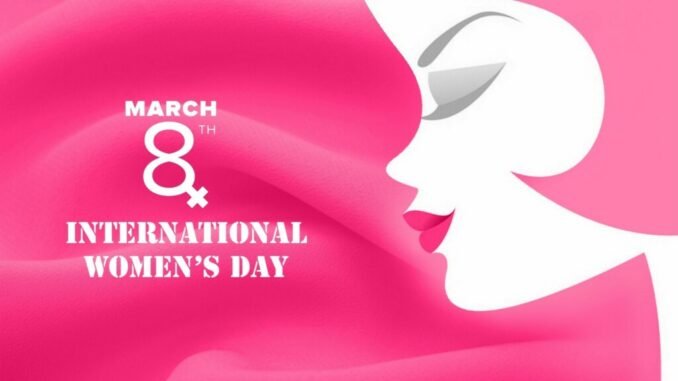 Women's organizations in today's society play an important role in promoting the idea of equality for all and advocating women's rights.
These women's organizations do not only advocate women's rights but also try and find ways to fight discrimination against women.
Even though many of those national,  international organizations and NGOs promote the idea of feminism and focus on women's issues, their main objective is global and simple. They fight for justice and equality for all, regardless gender, race, and religion.
Today we've listed some of the prominent women's organizations that spread tolerance and raise women's voices from the international tribunes.
Women's Organizations #1 | Association for Women in Communications (AWC)
The main aim of this organization is to involve women and girls in communication fields. In today's era of communication, when mass media is the main source of information women must have full competence to demonstrate their talent and make a successful career path in various communication fields such as:
Women's Organizations #2 | Financial Women's Association
The history of this NGO draws back to 1956 when a group of Wall Street women decided to establish an organization which will assist women all over the world in reaching their professional goals in finance and business.
The main goal of the NGO is to emphasize the role of the women and to give them an opportunity to advance their professional skills in finance and in financial services.
The slogan of this NGO is women's empowerment and by promoting them in those spheres encourage women to seek career opportunities. This intensifies the role of women and leads them to create recognition in business and finances.
Women's Organizations #3 | American Medical Women's Association
This is an organization of women physicians, medical students and those others who are enthusiastic about volunteering for and playing a role in serving women's health.
American Medical Women's Association belongs to those NGOs which are functioning at local, national and international levels. The goal of the organization is to advance women in medicine and improve women's health.
American medical women's association is one of the oldest women empowerment organizations which has always raised topics connected with women's rights and health issues. American Medical Women's Association has been functioning for more than 95 years.
Women's Organizations #4 | National Organization for Women (NOW)
National Women's organization is the largest feminist organization in the United States. National Organization for women has about 500000 contributing members.
In the district of Columbia, the number of chapters reaches 550 and in all 50 states of the District of Columbia. The Aim of NOW is protecting Women's right and take steps which will lead to equality for all women.
Since its establishment (NOW) has done a massive job in women's rights protection.
Women's Organizations #5 | Women Impacting Public Policy
Women Impacting Public Policy is a nonpartisan organization which is actively engaged in women's rights protection.
The organization advocates on behalf of women entrepreneurs. The mission of the organization is to stimulate and promote the women-owned businesses and encourage them in their further achievements.
The organization also encourages women to become politically active and have their own political inclination and opinion.
Women's Organizations #6 | Zonta International
Another international organization of executive professionals who are working together for advancing the role of women throughout the world is Zonta International.
This NGO has more than 31000 members in 66 countries worldwide.  The members are welcomed to volunteer and share their talents and experience. Zonta International also provides a number of scholarship programs.
Women's Organizations #7 | YWCA USA
This is one of the oldest multicultural organizations of the world. The organization is functioning in more than 106 countries.
The number of the members reaches 2, 6 million. The mission of YWCA is to fight racism and empower women.
Women's Organizations #8 | Girls Incorporated
Girls Incorporated NGO is created to inspire the girls all over the world to be strong and courageous and create their colorful future by trusting their own power.
The roots of this NGO dates back to 1864. Since then Girls Incorporated has provided a large number of educational programs for millions of girls. In the center of attention of the NGO especially lays women's rights and life quality especially of the girls of underserved areas.
Women's Organizations #9 | Asian Women in Business
One of the best known non-profit organizations of Asia was established in 1995. The aim of the NGO is to contribute women of Asia is business and help them create their successful career in business.
The NGO also is working on increasing the number of women-owned businesses and women professionals in this sphere.
Women's Organizations #10 | National Council of Jewish Women
The National Council of Jewish women is a volunteer organization which is one of the pioneers in fighting for women's right children and family welfare.
Women's Organizations #11 | World Young Women's Christian Association
World Young Women's Christian Association is a significant movement which is working for the women's empowerment in 120 countries of the world. The members of the organization belong to different faiths, ages, beliefs, and cultures.
The target of the NGO is to empower women and create women equality by engaging 100 million girls and women by 2035. The organization is actively collaborating with a number of other organizations as well, which are also engaged in human rights issues.
World Young Women's Christian Association is also not indifferent towards violence against women. So, it constantly takes actions which would raise awareness on violence against women.
Women's Organizations #12 | Every Woman Foundation
This NGO is created to pride women of all ages and backgrounds with outreach programs.
Every Woman foundation also organizes the celebration of international women's day with their unique signature.
Every Woman foundation is comparably new. It was founded in 2011 in Australia.
Women's Organizations #13 | International Association Of Women Police
This global organization for women aims to encourage women in criminal justice professions. The mission of the organization is to strengthen the role of the women who are serving their countries as criminal justice professionals.
A number of women criminal justice professionals are facing discrimination and harassment every day, which is a vivid violation of women's rights. The history of the organization draws back to 1915. 
Since then the organization fights discrimination against women in police force. It is actively promoting the idea that the harassment towards women in the workplace is a global issue which must be strictly punished. Women of every profession should be respected by her co-workers and live without a fear of harassment.