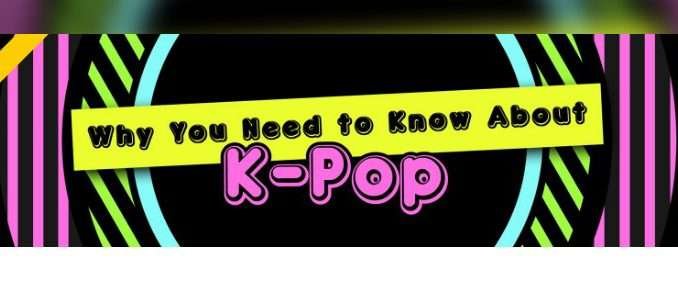 Today marks 4 years since South Korea's PSY released unto us the most watched music video on YouTube of all time, a record which it still holds today.
His track, "Gangnam Style" became a viral sensation and has racked up over 2 BILLION views. Two. Billion.
If you have lived under a rock for the past 4 years and haven't heard it, firstly welcome back, and secondly, here is the infamous song:
The thing is, most people thought that he was PSYcho (no pun intended – fun fact, he actually chose the name PSY to be short for psycho). Looking at the video, it clearly is hilarious and nonsensical but the thing is, and you HAVE to admit this or else leave, it is CATCHY. Love it or hate it, it's what's called an earworm –  a term used for songs that burrow into your head and won't get out.
Yet as fans of Korean Pop will already know, this isn't just some crazy anomaly.  These kind of insanely catchy, show stopping songs and their videos happen all the time, and in recent years have slowly been growing in popularity, ready to take over the world. This, my friends, is calledK-pop, a growing and globally successful music genre that you need to know about.
---
K-pop artists took over the SXSW music festival in 2014, and also had their own special showcase at the prestigious Midem in Cannes called "K-pop Night Out" for the past 2 years. Just like pop music in the West, K-pop has a musical formula that it follows.
So what's the difference? Why the hype?
The difference lies in that all of K-pop's artists are trained at an early age for not just singing, but for dancing and believe it or not, lessons in PR. They train hard to become true pop star legends, from all angles of the industry. And there's a lot of artists. A lot.
Each year the country produces about 60 new bands. Now, not every single one of them will go on to achieve international fame – but you better believe that either way each one of them will still be introduced in the biggest viral marketing fashion. Think of it like Drake's "Hotline Bling" and how much buzz that caused, and how they recreate that level of buzz for each artist. That's massive. K-pop artists and their fans know how to own social media.
And own social media they do – another fun fact about K-pop is that the artists are known to have some of the most intense fans you'll ever meet. Their passion for their idols are a huge key to success of the entire K-pop market. Think Directioners (of which I may be considered to be one) and Beliebers, but on an even larger level (yes, larger).
While most of the fans' behaviour is just normal fandom behaviour (like me hopelessly tweeting Niall Horan to call me), there's a certain group of fans called sasaeng. Demographically, these fans tend to be females aged 12-18 whose devotion crosses the line into outright dangerous obsession. They become stalkers, hack into their favourite artist's accounts, and occasionally even hire taxis to speed after their idols cars, all in the chance to meet them.
But we're not here to talk about that. What matters most here, is that their song writing is down to such a science that they appeal to fans no matter what language they speak (even though you'll find a lot of English sayings mixed into their songs).
Just like in our favourite song, Gangnam Style, each K-pop music video combines highly choreographed routines (that are specifically made to be fun and repeatable by fans) with high-fashion attire and a vivid visual story to really make an impression on the viewer. This is not only in their videos, but their live performances as well.
If you don't believe me, skeptic, try watching Big Bang's hit "Fantastic Baby":
CHECK OUT THAT CINEMATOGRAPHY.
Not convinced still? Well how about if I told you that the lead man of that group, G-Dragon is one of the world's biggest producers and has worked with the likes of Skrillex, Diplo & Missy Elliot? They obviously know what's up.
Maybe try the Super Junior (made up of THIRTEEN members) song "Mamacita":
Dancing yet?
---
So. Their melodies are earworms (remember that word?!) that instantly get stuck in your head. Their music videos are giant productions that are almost more like epic mini movies. Their choreography is immense, with dance moves parallel that of professional dancers. Their personas and personalities and fashion choices shape and influence that of the entire youth.
Granted, K-pop music won't be for everybody, as is with any genre really. But you can't deny that what they're doing is successful. And that it's becoming more and more international. So get ready for when K-pop makes its mark on the world, and don't say we didn't warn you.
famemusic.com