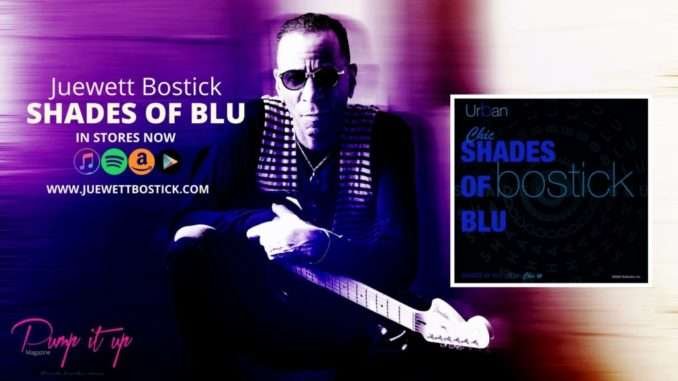 Juewett Bostick has just put out his latest EP and it's nothing short of a masterpiece.
The rapidly rising Jazz artist has gone all out in this stunning release. Opening up with powerful, angelic harmonies on intro track "High Modes" he draws us right into his world. The production is simply stunning as mystifying piano lines build up into guitar-dripped bliss. His guitar skills are seriously on show here as his luscious licks glide over eclectic, jazz-esque rhythms and show-stopping vocals. Second track "Shades of Blu" follows in suit with a jaw-droppingly perfect performance from a soulful female singer. The groovy bassline irresistibly layer over funky guitar lines as an unforgettable saxophone solo softly pierces through the airwaves. The whole track keeps you hooked from start to finish with just the perfect amount of catchiness and versatility.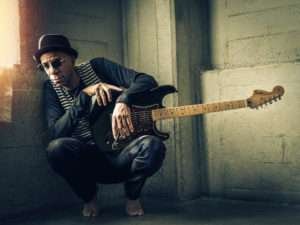 Then the third track "Sound & Rythm". Just wow. The way the vocals rhythmically jump alongside the instrumentation in perfect unison is incredible. What really stands out in this song is the profound storytelling in the lyrics. The powerfully emotive vocals tell a bittersweet story of love, music and life. It has just the right amount of variation to keep it interesting whilst still being catchy enough to sing along to. From the heart-wrenching vocal croons, to the beautiful piano solo, this is a track the track ends at just the right time, leaving us stunned and thirsty for more. With the final track "Shades of Blu" we are brought back down to earth with a distinctly stripped interlude. The tension build up is truly amazing and acts as the perfect closer for an EP that had a lot to say. All in all, this is a record to be enjoyed from start to finish.
If you don't listen to it in its entirety then you're doing yourself a disservice. From start to finish all the songs seamlessly blend together in a progressive kind of way.
The tracks are perfectly ordered to bring you on an eclectic journey through soul, jazz, and beyond.
The way that the tension increases and releases from track to track is truly fantastic and will have you on the edge of your seat bopping your head all the way through. With the production adding a fresh modern flair to this timeless style, here's one record you'll be playing again and again for years to come.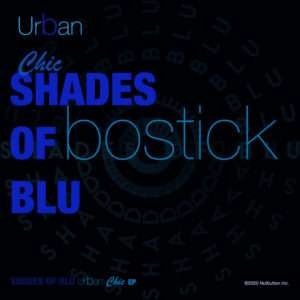 Available now on Spotify – Amazon – Apple Music – Deezer – Tidal and more
Follow Juewett Bostick on Social Media:
https://www.facebook.com/roguecharacter1
https://www.instagram.com/roguecharacter1/
To know more about Juewett Bostick, please visit his website: https://www.JuewettBostick.com/