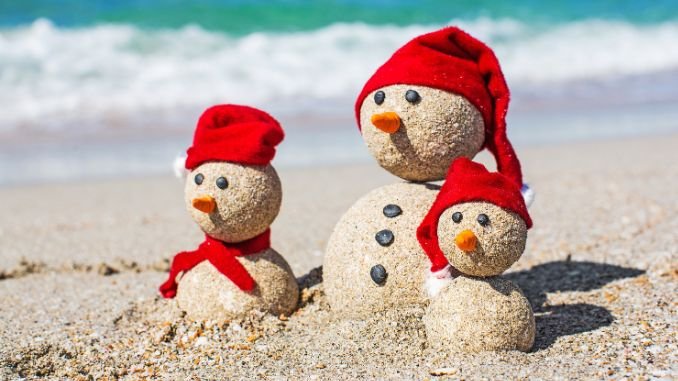 Image Credits By: BillionPhotos.com – Adobe License: 80345117
Planning a winter getaway to Miami can be a lot of fun, but to make the most of it, you must be prepared. Here are some tips to help you get ready.
Are you ready to escape the cold and snow this winter? If you're dreaming of palm trees, warm sunshine, and the salty ocean breeze, look no further than Miami. Before you start packing, though, you should devise a plan. Here are some tips for planning a winter getaway to Miami that will make your vacation more enjoyable and stress-free.
Beating the Crowds
Remember that Miami is a popular destination for winter sun-seekers, meaning it can get quite busy. To effectively plan your trip to Miami without the crowds overwhelming your experience, consider traveling during the shoulder season. November and early December can be fantastic times to visit, and you'll still benefit from warm temperatures and sunshine. Plus, accommodation and flight prices may be lower as long as you avoid the holidays.
Scoping Out the Perfect Accommodations
Once you know when you're going, finding the perfect place to stay is the next step. Fortunately, Miami offers a wide variety of accommodations, including luxury hotels, beachfront resorts, and vacation rental properties. Your choice should depend on your budget and preferred vibe.
For a more luxurious option, you might want to consider booking a stay at one of the upscale hotels along Miami Beach or in the downtown area. If you're after a more laid-back experience, a cozy Airbnb in a trendy neighborhood like Wynwood might be the perfect choice.
Finding Proper Transportation
Our next tip for planning your winter getaway to Miami is to find proper transportation. Fortunately, you'll have several options to choose from. The first one to consider is the Metro, Miami's public transportation system, which includes buses, trains, and trolleys. While convenient, the coverage isn't extensive, so you might find relying solely on public transport difficult.
Renting a car is the next best option for visitors who want more flexibility in exploring Miami and its surroundings, such as the Everglades or the Keys. A commuter vehicle will serve you perfectly, or you could experience luxury with Chevy Suburban rentals in Miami.
However, if you'd rather not worry about parking, another option is using ridesharing services like Uber and Lyft. These apps are popular in Miami and can be convenient alternatives if you don't feel comfortable driving around the city.
Packing the Essentials
Finally, packing for your winter adventure in Miami might be a little different from your everyday winter wardrobe. Be sure to pack plenty of lightweight, breathable clothing, such as shorts, dresses, and T-shirts. You'll also need comfortable walking shoes, swimsuits, and sun protection essentials like sunglasses, hats, and sunscreen.
However, don't forget to bring a light jacket or sweater. While you might not think you'll need it, it can get chilly during the evenings and in heavily air-conditioned spaces, so be prepared.