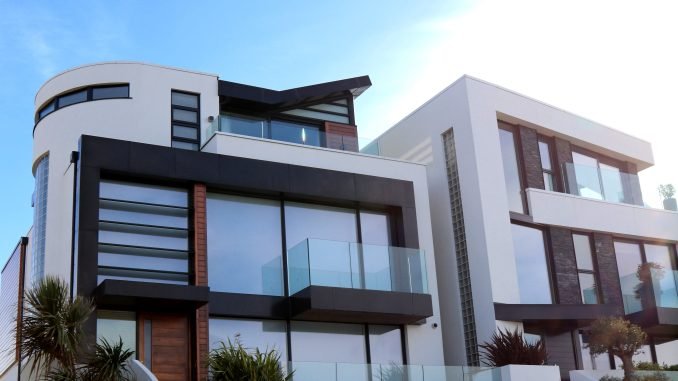 Photo by Expect Best:
Moving homes is often seen as physically demanding, but the emotional weight can be just as hefty. Many of us form deep connections to our homes, with walls that have borne witness to cherished memories and milestones. Leaving behind the familiar can trigger feelings of sadness, anxiety, or even grief.
The anticipation of adapting to a new environment can be daunting. Recognizing and acknowledging these emotions is essential. By giving yourself the grace to feel, process, and eventually embrace these changes, you'll be better equipped to handle the challenges of moving.
Get Help With A Professional Touch
Planning a house move can be overwhelming. Enter the experts; professional house movers bring muscle, experience, and efficiency to the task. Investing in an experienced moving company is a game-changer. They're trained to handle your prized possessions with care, from fragile heirlooms to bulky furniture. Furthermore, they come equipped with the right tools, ensuring a safer and faster move.
But it's not just about the physical labor. Reliable movers offer peace of mind. They manage unforeseen challenges, operate within timelines, and often provide insurance for potential damages. This safeguards both your belongings and your budget. While it might seem like an added expense initially, consider the potential time, stress, and money saved from damaged items or DIY mishaps. The key is thorough research; seek recommendations, read reviews, and choose movers that align with your specific needs and budget. Making the right choice ensures your transition to a new home is smooth, timely, and stress-free. Pinpoint Moving Company is a full service residential moving company with excellent reviews. This is the type of moving company you should be looking for when planning your move, and even offer packing and unpacking services to take all the stress and strain out of the day.
The Essential Checklist For A Stress-Free Transition
A successful move starts with meticulous planning before the boxes, and bubble wrap comes into play. A thought-out pre-move checklist eliminates the guesswork and can save you both time and potential headaches down the line.
Inventory Check: List all items, room by room. This gives you a clear idea of what to pack, discard, or donate, making the packing phase more efficient.
Gather Supplies Early: Stock up on boxes, tape, bubble wrap, and markers. Being prepared prevents last-minute scrambles.
Prioritize Essentials: Pack an "essentials box" with items you'll need immediately after the move—think toiletries, chargers, and a few days' worth of clothes.
Notify Important Parties: Update your address with the post office, utilities, and other essential services.
Legal & Financial Documents: Keep crucial documents in a safe, accessible location. Having these at your fingertips avoids unnecessary stress.
Remember, a smooth move is all in the details. Investing time in prep work will ensure your moving day unfolds more seamlessly.
Tips To Stay On Budget And Prevent Surprises
While the cost of hiring movers or renting a truck might be the first expense that comes to mind, moving often presents hidden costs that can quickly add up. Being aware of these potential pitfalls is the first step to navigating them successfully.
Packing Materials: While buying brand-new boxes and bubble wrap is tempting, consider sourcing free or discounted supplies from local stores or community groups.
Unplanned Storage: Delays happen. Research affordable options in advance instead of rushing into expensive last-minute storage solutions.
Insurance: Ensure you understand the coverage your moving company provides. It might be worthwhile to invest in additional protection for valuable items.
Utility Setup Fees: Some service providers charge fees to initiate or transfer services. Check beforehand and factor these into your budget.
Food and Lodging: If you're moving long-distance, account for meals, hotels, or unexpected layovers.
Always read the fine print, ask questions, and maintain an emergency fund. Planning for these overlooked expenses allows you to make more informed decisions and keep your finances in check.
Staying Organized on Moving Day
Moving day is often filled with excitement and anticipation, but it can easily become chaotic without careful planning. One effective strategy to maintain order is to implement a color-coded labeling system, where each room gets assigned a specific color. Matching boxes to their respective colors can streamline the unloading process. A numbering system, where each box is numbered and detailed in a master list, can further prevent items from getting lost.
Having a small bag filled with essentials like screwdrivers and tape can save precious time during setup. It's also helpful to designate a 'no-pack zone,' where packed boxes accumulate and stay out of the way. If friends or family are helping, clear communication and task delegation can reduce confusion. By integrating these strategies, you turn what could be a chaotic moving day into a well-orchestrated process, easing the transition for all involved.
Relocating to a new home is a journey filled with nostalgia for the past and hope for the future. By understanding the emotional facets, planning meticulously, and staying organized, you can transform a daunting process into a smoother transition.
Whether hiring seasoned professionals, being aware of hidden costs, or mastering moving day logistics, each step offers opportunities to save time and money and avoid undue stress. Embrace these strategies, and you'll find that your next move can be an experience of growth, learning, and a seamless transition to the next chapter of your life.