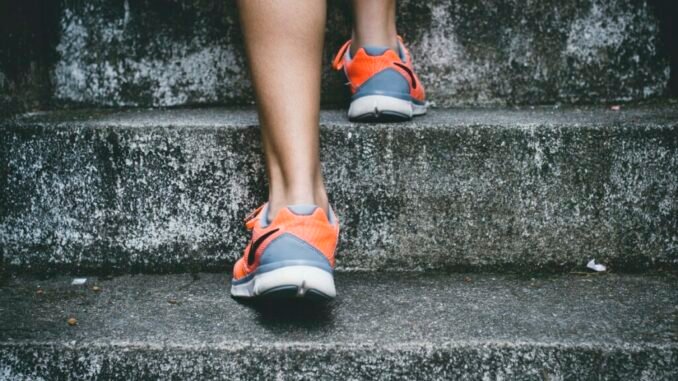 Photo by Bruno Nascimento on Unsplash
Weight loss is a topic that is very popular. However, one of the most effective ways to lose weight and keep it off long term is by changing your lifestyle habits. 
Everyone knows that staying healthy is a good goal for you and your family. The older people get, the more they notice things like losing weight and getting rid of excess fat around their bellies, arms, legs, etc. It can be difficult to try and maintain a healthy lifestyle because it takes work (exercising and dieting). Healthy living isn't easy, yet it is simple in a sense. 
Rather than crash dieting, try some of these tips to achieve health and wellness in all areas of your life! You don't have to buy any expensive equipment or gym memberships; all you really need is some motivation! 
Here Are 6 Tips On Staying Healthy
Increase Physical Activity
Start your day with a morning walk or exercise to increase your metabolism. Getting more physical activity throughout the day is beneficial for weight loss efforts. 
Set goals that are achievable, like walking 20 extra minutes each day, and slowly work up to 30-45+ minutes of exercise daily. Try not to do too much at once – this will make you burn out quickly, which can lead to giving up on healthful living altogether. 
It is important that you find something that you enjoy doing while working out, such as hiking, jogging, and playing on the park's monkey bars with your kids. Just don't let exercising become a burden!
It may seem daunting in the beginning, but it becomes part of your lifestyle over time – don't get discouraged! Instead, track your progress by writing down what you did every day so that you can see improvement over time. In addition, you need to reward yourself after workouts, or else you might feel unmotivated and give up altogether.
Improve Your Diet
Incorporate more vegetables into your diet. Vegetables are low-calorie foods with high nutritional content. They will help you feel full without adding too many extra calories. In addition, make time for breakfast – this is very important for what kind of metabolism kick starts in the morning. Eating breakfast has been shown to have a good effect on weight loss efforts. You might want to also check cateringwithatwist.com for a healthy diet. You can also incorporate a vitamin supplement such as probiotics for women that can help with your digestion and in keeping your gut healthy.
Make sure you try out new recipes at home, such as easy to make gluten free cornbread! It's healthy and, well, easy to make! This way, you'll get a chance to try something different every day. If making the food yourself seems like too much of a hassle, prepare things ahead of time – chop up some fruits and vegetables over the weekend so that they're ready to snack on throughout the week.
Cut Down On Junk Food!
A lot of people think that eating healthy means giving up the foods they love, but that isn't true at all. You don't have to quit eating junk food; all you need to do is cut down on junk food to start to pay attention to how much of certain foods you eat in one day. For example, if you eat 2-3 cookies every day, then cut down to 1 dessert a week or something like that. Then, you can still enjoy your favorite foods by cutting back on them! 
Drink More Water!
The phrase might sound cliché, and it is basically the first thing that people think and say when they want to live a more healthy lifestyle. But drinking at least eight glasses of water per day really does do wonders for the body! Water is the basis of life, and people will die without it. 
The human body is made up of 70% water so imagine what happens when you don't drink enough? People feel sluggish and tired, and their skin suffers as well, along with many other problems that will arise due to possible dehydration. Therefore, it is imperative to drink as much water as possible during the day.
Dehydration can also contribute to dental diseases. You may check out this dentist in highlands ranch to gain more knowledge about it.
Take Care Of Your Mind And Body
It is important to take care of your mental health as well. Seek help if you are feeling overwhelmed by stress, so it doesn't become an unhealthy habit that becomes difficult to break. Daily meditation has been shown to have great effects on stress management. 
Rest Is Important
Get enough sleep so that you wake up feeling refreshed and energized for the day ahead. Your body recovers from daily stressors faster and feels better overall when you get enough sleep! In short, prioritize physical activity, a healthy diet, good mental health habits, and self-care in order to have a balanced life.
"
After this sentence: "Eating breakfast has been shown to have a good effect on weight loss efforts."