Based out of Paris, France, the deejay, singer, and songwriter known as Tin continues to impress the music world with a stirring recipe of intense soundscapes and autobiographical lyricism. She often recalls the joys and pains of nightlife and romanticism against an avant-garde backdrop of electronica and lounge-infused melodies. Tin's new single titled Heroes In A Frame is a splendid reflection of her creative genius.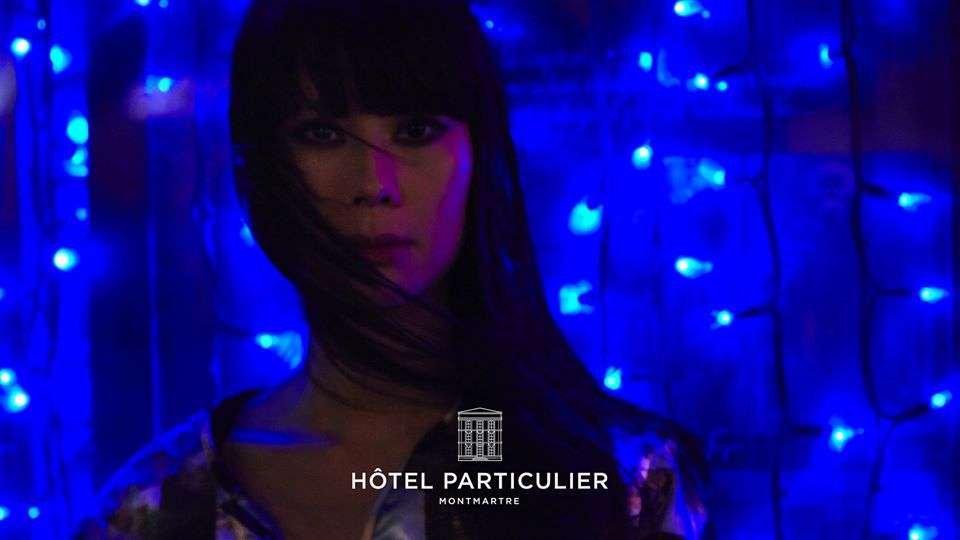 Heroes In A Frame opens with attractive measures of synth that leans towards an industrial edge within the framework of electro-pop. We are further enchanted by the track's hard-hitting drums and layered melody that totes an equally crisp bassline. Tin's soothing vocal performance spark's our attention and she uses "Billy's world' to draw upon analogies of illusionary behavior found in human society and more intimate relationships. Heroes In A Frame is a cerebral groove that induces much of the retro synergy of early-80's pop that will leave you thinking at the club about your life while sipping on a drink.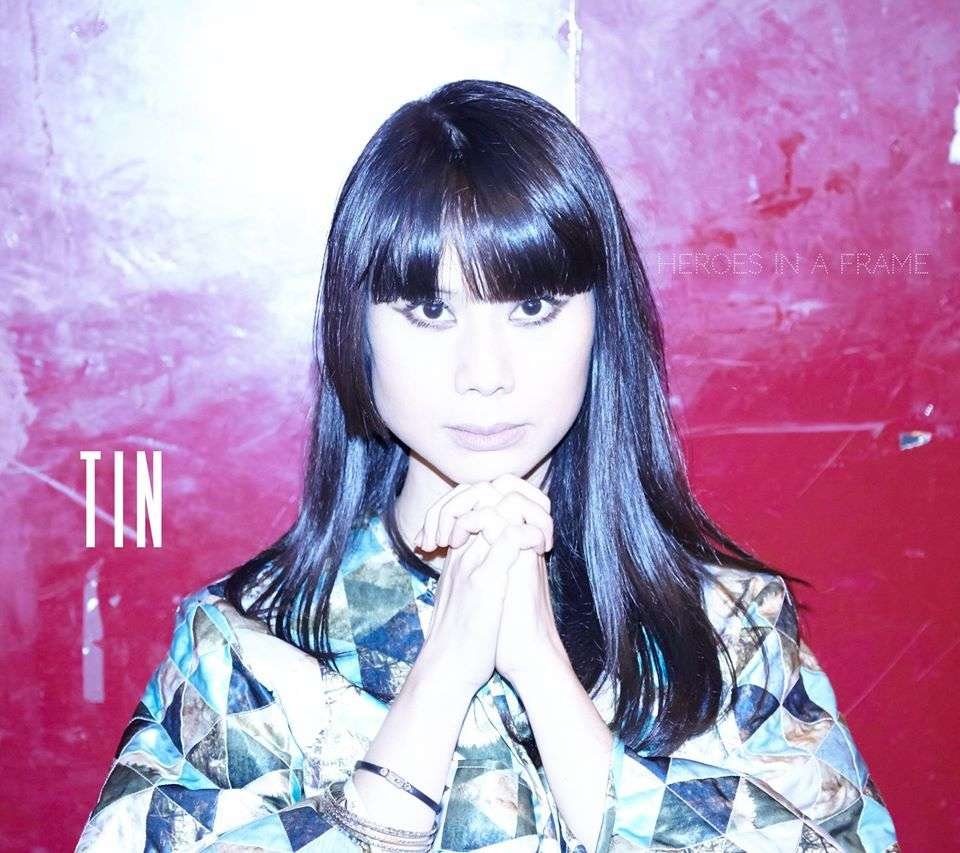 To know more about Tin, please visit,
spotify:artist:19o8rlDwmKnIRCPZYQmCEE
https://tinforall.hearnow.com/
1.

      
Great to have you on Pump it up Magazine. Please, introduce yourself? 
Great to be here !  I'm Tin, a French artist from Paris. I produce and write my songs. I sing in English and French, and my album will be released in September… i'm so excited. I'm also a worldwide Dj, mixing French touch, disco and new wave.
2.

      
How did you get started in the music business? 
Well, I have always written songs in my bedroom since I was a child. At teenage, I would sing at parties, so I met different people who encouraged me to share my music more widely. As a student I moved to the UK for a year, that's where I recorded my first demos…back in Paris I did more and more concerts, we created an artists' collective with French artist Juliette Dragon, then I also became a DJ. Meanwhile I worked a lot in different jobs to pay for the studio and released my first EP ! Another EP and several singles followed with talented producers, such as Guillaume L
église and Julien Galner (Kiddy Smile, Naive New Beaters…)
3.

      
Tell us about your new single
? 
And what's the story behind it
"Heroes in a Frame" is one of my favorite songs of the album. I wrote the lyrics after seeing an exhibition "Sonic" by Hedi Slimane in Paris at The Fondation Pierre Berg
é, with portraits of rock'n'roll stars, such as Lou Reed, Amy Winehouse, Pete Doherty..these framed pictures blew my mind. I thought of the ephemeral sense of beauty & glory. Fast forward to the next winter, I was in a fisherman house in Normandy alone to compose my album. The song came out really fast on the second day.  I saw myself writing the soundtrack of Saint-Laurent runway designed by Slimane, with slender silhouettes walking to the sound of analogic synthesizers. I enjoyed the idea of storytelling, without talking about myself. 
4.

      
What makes your productions unique? And how would you describe it? (genres/sub-genres)?
 It's a subtle blend of bubbling chaos and structured melodies. I would describe my music as pop, electropop, tinged with modern romanticism, including disco, synthpop, rock and even chill wave.
5.

      
Who are your biggest musical influences? And any particular artist/band you would like to collaborate with in the future? 
As a child, I was much inspired by early Madonna, Michael Jackson, Etienne Daho, later it was The Cure, Radiohead and…Burt Bacharach. Yes I would love to collaborate with Jamie XX and Krystal Klear for their productions. For a duet it would be Thom Yorke, The Weekend or Lana Del Rey !
6.

      
Which is the best moment in your musical career that you're most proud of? (awards, projects or public performances etc)
There are 3 of them: first, at one of my first concerts at French mythical club PULP, late producer Mark Bell (Bj
örk, Depeche Mode…) was there and we had a chat, he told me my tunes were catchy, I felt so much encouraged. Second, when I did my first demo with a Yamaha QY100 and no computer, someone passed it on to French producer Jay Alansky ("Banana Split", "Ça plane pour moi"); he called me and offered to record one of my songs together in his pink studio, I will never forget this collab, it was a very special and inspiring experience. Finally, few years ago I was contacted to be the muse and composer for French Home-design brand Madura. I wrote the track, using a Launchpad before shooting the ad in Hong Kong, it was a fantastic journey ! The ad was screened in front of all stores worldwide for 3 years. Very cool !
7.

      
What advice would you give to aspiring musicians?
It's a quote from Xavier Dolan "
I think anything is possible to anyone who 
dreams
, 
dares
, 
works
 and never gives up"
8.

 
If you had one message to give to your fans, what would it be?
 I got you ! 
9.
What's next for you? Any upcoming projects or tours?
I'm going to release more new singles during the summer…and the album will be released in September, followed by the video clip of « Heroes in a Frame » directed by Peter Lindbergh's former 
assistant
 Thomas Lachambre (
www.thomaslachambre.com
), my friend who also did the photos of all my sleeves; I'm very proud of the vid, he's so talented. Surprises will be coming along the way. I'm also writing new songs and preparing fresh collabs, so stay tuned for the next months ! Many thanks !!