At times, unconventional musical ideas might end up sounding more simple and intuitive than you could possibly imagine. In other words, who said that sonic experiments need to sound pretentious or not accessible?
The Cautious Arc stands out as a living proof that you can make experimental music, without compromising in terms of appeal and easy-listening. The group's recent release is a brand new studio effort titled Upper Hand, and it is really impressive for the way it can allow sophistication and simplicity to coexist simply, under one single roof.
This single stands out as a vibrant pop song with a lot of energy. The rhythm is incredibly upbeat, and the groove is sustained and full of character. The song is also accompanied by a stunning music video, curated and directed by film-maker Bosco Shane. The video features some cool animations and dancing scenes that truly fit well with the song's atmosphere, making for a perfect chemistry between the music and the visual appeal of this particular video. The black and white dancing scenes are particularly striking, showcasing a lot of class and emotions depth, which really adds new nuances to the song as a whole.
The Cautious Arc – Upper Hand (Official Video)
Clocking in at slightly over the 3-minute mark, this tune is catchy, yet sophisticated, as mentioned earlier. This is the reason why it remains interesting to listen to while retaining a very intangible "familiar" quality. When you discover a new song you love, doesn't it almost feel as if you already knew it? This is kind of what I've experienced when listening to "Upper Hand". This track is emotionally powerful and easily appealing, going for a powerful and direct vibe.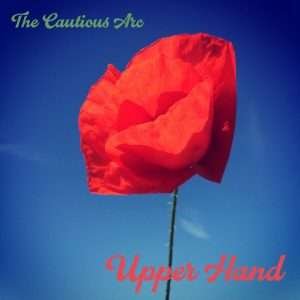 The Cautious Arc certainly has a knack for beautiful harmonies, and they know a thing or two about merging stunning melodic ideas with amazingly lush sonic textures. "Upper Hand" is actually going to be featured on The Cautious Arc's upcoming album, "Painless", which will soon be released throughout the major digital retail music store network (iTunes, Amazon…)
"Upper Hand" really gives listeners an amazing example of what they can expect from this particular. release, as well as offering an amazing first taste of the project's immense talent.
Find out more about The Cautious Arc and feel free to get in touch for further detail about his music and activities.
https://www.facebook.com/thecautiousarc/