Watch fireworks from a rooftop in Bangkok, participate in medieval Icelandic traditions, or dance to Sting live in the Bahamas.
Sure, holiday travel can be a nightmare—so if you're going to suffer through it, the trip better be worthwhile. From oceanfront revelry in Rio to pyrotechnic-fueled parties in Reykjavik, we promise these NYE destinations won't disappoint.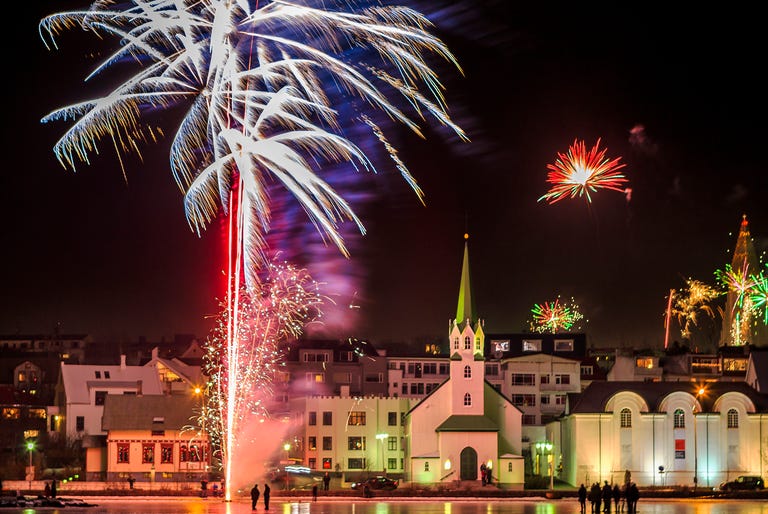 BOOK NOW Deplar Farm
BOOK NOW Tower Suites
Iceland's capital city is known for going all out on New Year's Eve. Though fireworks are technically banned here, the city lifts these restrictions for a single night of celebration, which means nearly all 200,000 locals can be found setting off their own displays on the 31st. You'll also find revelers dancing and drinking around organized bonfires throughout the city (Reykjavik has 10 of them) in a tradition that dates back to the Middle Ages, when fisherman would "burn the old" to make way for the new. Nurse your hangover on New Year's Day with a trip to the hot springs and thermal spas.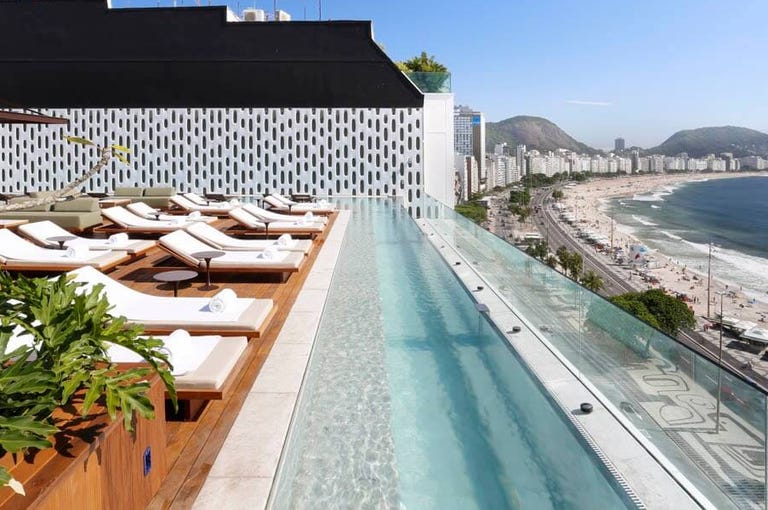 COURTESY HOTEL EMILIANO RIO
BOOK NOW Hotel Emiliano Rio
The Brazilian city lures 2 million people for New Year's Eve each year, and with good reason. Over-the-top fireworks displays light up Copacabana Beach, where partygoers—dressed in all white—dance and drink champagne until sunrise. For a slightly more civilized experience, ring in the New Year on the rooftop of Rio's hottest new luxury property, Hotel Emiliano. You'll get a glimpse of the action from above while indulging in caviar, fresh seafood, and ice cold bubbly. Does it get much better than that?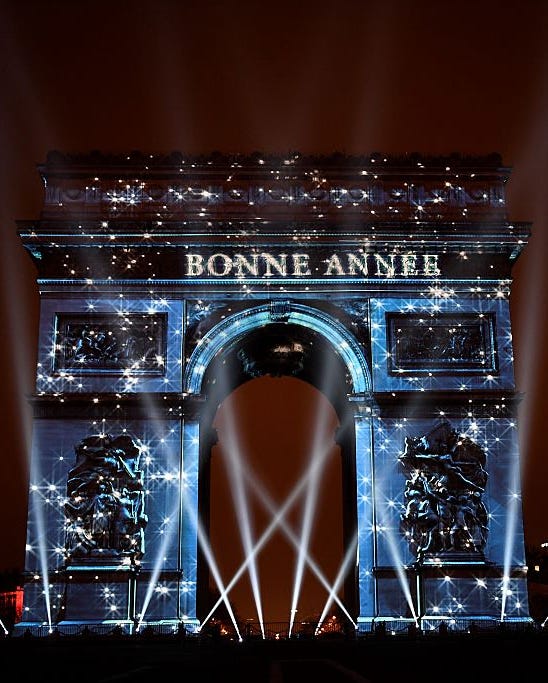 BOOK NOW Plaza Athénée
The city of love is particularly attractive as a New Year's Eve destination, whether you're celebrating with the masses on the Champs-Elysées, or drinking champagne at a midnight cabaret. "Staying at the Eiffel Tower suite at the Plaza Athénée, dining at Jules Verne, and going VIP to Paris' hottest clubs is the best way I think can to ring in the New Year," says Jaclyn Sienna India, president and founder of the luxury travel firm Sienna Charles. Be sure to book soon, though: reservations at highly coveted restaurants like Le Maurice, Alain Ducasse, and Le Cinq are nearly impossible to come by last minute.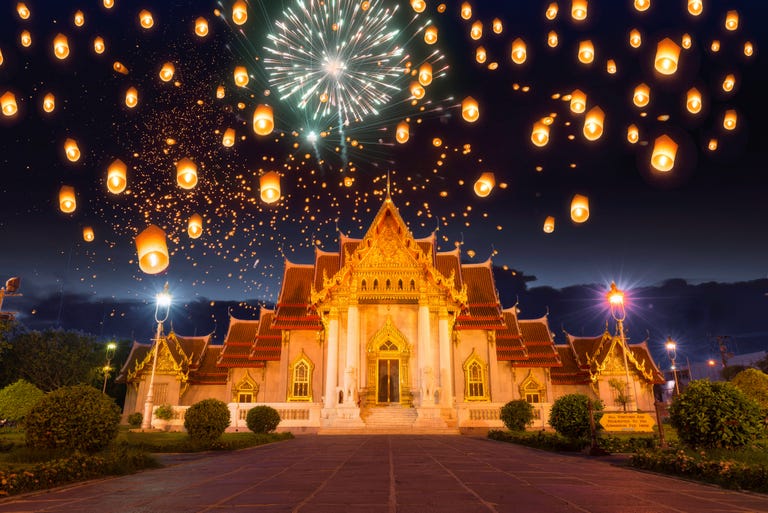 BOOK NOW Mandarin Oriental
"This city hosts some of the biggest and best parties in all of Asia on New Year's," says Sienna India. "The rooftop bars to watch the fireworks are unparalleled." Check out Cru Champagne Bar or Flûte, A Perrier-Jouët Bar, the highest open-air champagne bar in the world. For those who fear heights, make a reservation at the Mandarin Oriental's Riverside Terrace—the hotel's annual black-tie Gala Dinner, overlooking the Chao Praya River, will guarantee an evening to remember.
5
Paradise Island, Bahamas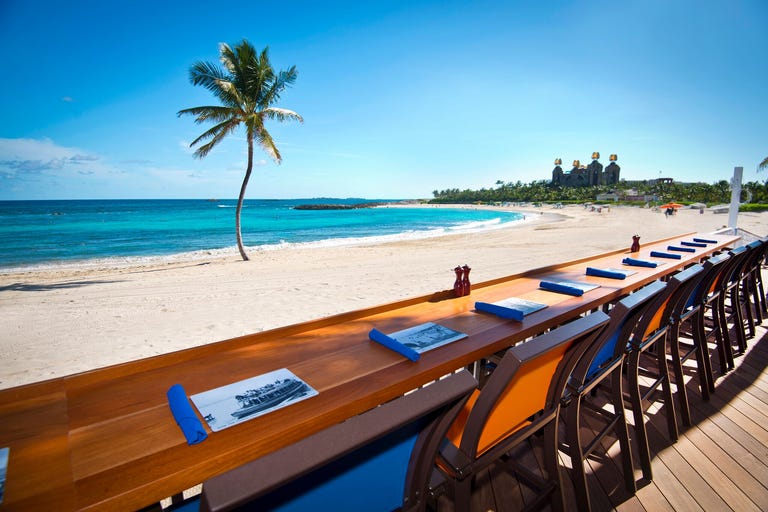 BOOK NOW The Cove Atlantis
The Caribbean island—which managed to avoid the wrath of Hurricane Irma—is always buzzing around the holidays, and this year will be no different. Book a room at The Cove Atlantis for what is sure to be the island's ultimate New Year's Eve event:a live performance by Sting. Just don't bring your kids—the hotel, which just debuted a sophisticated revamp by designer Lulu DK, is blissfully adults-only.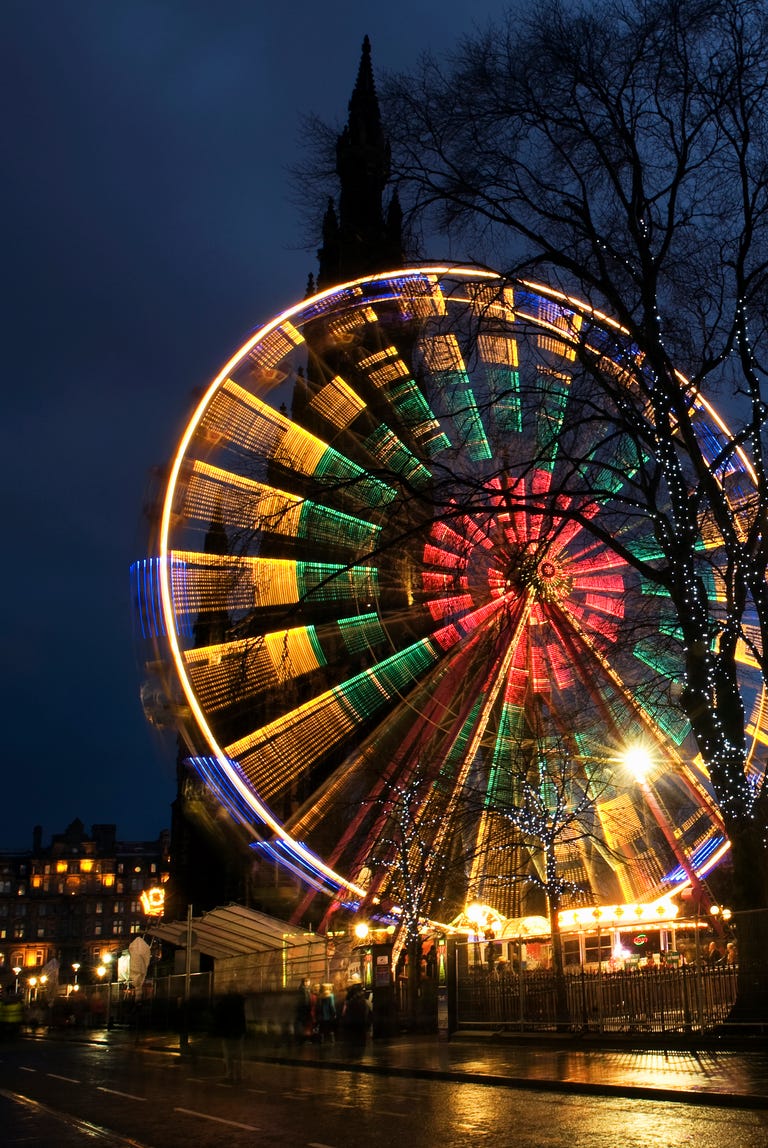 BOOK NOW The Balmoral Hotel
Edinburgh's legendary "Hogmanay" celebration makes the city one of Europe's top destinations for New Year's. The 3-4 day tradition features concerts, parades, and festivities, culminating in a six-hour street party carnival on the 31st—but well-heeled travelers are typically found at The Balmoral for the hotel's glamorous annual black tie ball. Tickets for the party ($420 per person) include a lavish four-course dinner, champagne, and live music.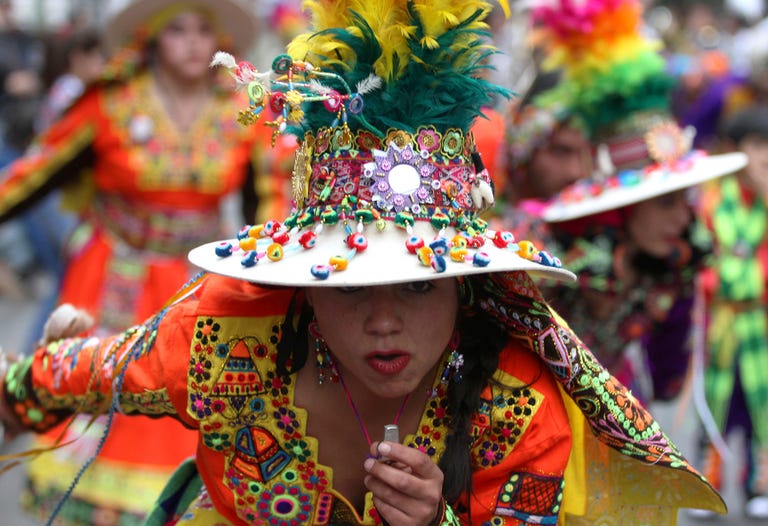 BOOK NOW Palacio Astoreca Hotel
Head to Chile's oldest port city for three days of celebration and a fireworks display that's been called Latin America's largest. The pyrotechnic spectacle lasts for nearly a half hour; fireworks are launched from 17 different barges along the coast.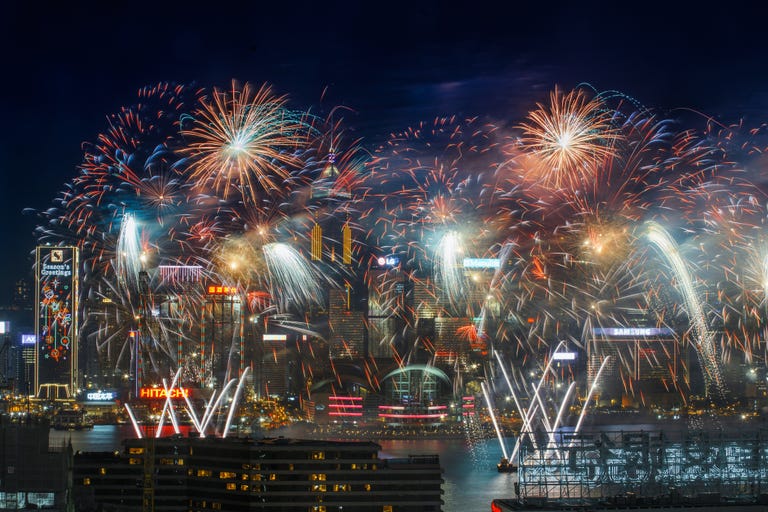 BOOK NOW The Ritz Carlton, Hong Kong
The nightly light show that illuminates Victoria Harbour each evening is no doubt spectacular—but it pales in comparison to the fireworks presentation on New Year's. Take it all in on a traditional junk boat cruise, or better yet, from a sky-high rooftop bar. The city has an incredible selection to choose from, but Cé La Vie (in Central) and Ozone at The Ritz Carlton(in Kowloon) are among the best. Too much champagne? Grab a table the next morning at the Mandarin Oriental's MO Bar for the city's most indulgent Chinese breakfast spread.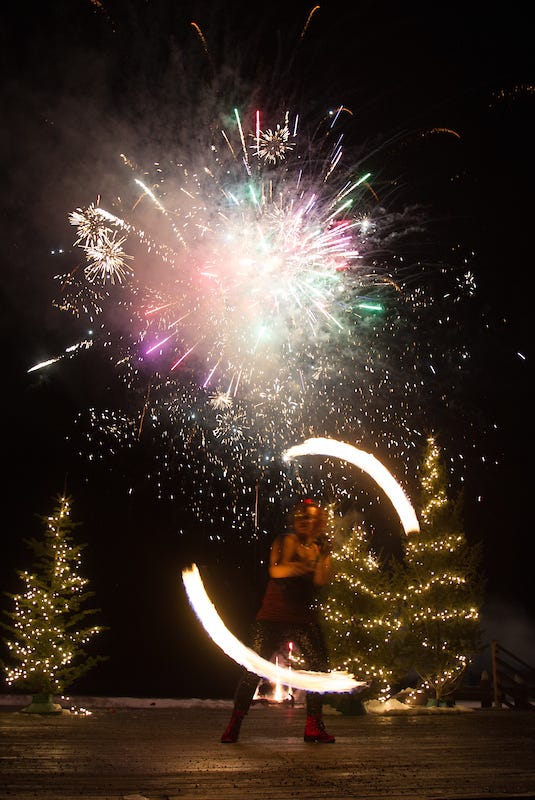 BOOK NOW The Resort at Paws Up
For a rustic and wintery NYE escape, head to western Montana. Just 30 minutes outside of the city you'll find The Resort at Paws Up, a luxury ranch that takes the occasion rather seriously. This year, the property has four days of events planned for guests, with activities including snowmobiling, horseback riding, snow tubing and cross-country skiing. Close out the experience with a five-course dinner, fire dancers, fireworks, and a live musical performance.