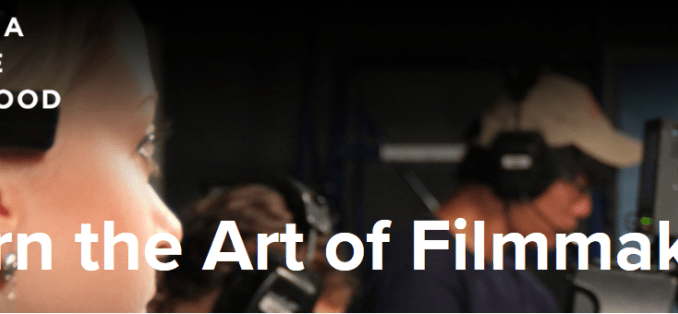 Columbia College Hollywood is a college for students who want a hands-on education in film, television, and the digital arts.
With our innovative approach to teaching, you will start making movies in your first quarter of school. Our graduates learn all aspects of filmmaking using our industry standard equipment and professional facilities, and can be prepared to work in a competitive industry. Our decorated faculty includes Emmy and Academy Award nominees and winners, as well as other industry professionals.
Program :
A BFA in Cinema demonstrates a broad understanding of the technical, creative, and business aspects of filmmaking with an in-depth focus in one area of special interest. The degree path provides hands-on training in the operation of professional equipment and techniques with intellectual exposure to the wider world of film and liberal arts studies. Students work toward the creation of a portfolio ("reel") which showcases the student's skills and vision as a filmmaker.
Students who earn this degree have career opportunities at entry-level or higher positions in the motion picture industry as a(n):
Producer

Development or Production
Executive Track

Director

Screenwriter

Camera Operator

Assistant Camera Operator
Director of Photography

Gaffer

Grip

Editor

Assistant Editor

Sound Recordist
Sound Designer

Unit Production Manager

Assistant Director

Script Supervisor

Production Assistant

Production Designer
http://campaign.columbiacollege.edu/