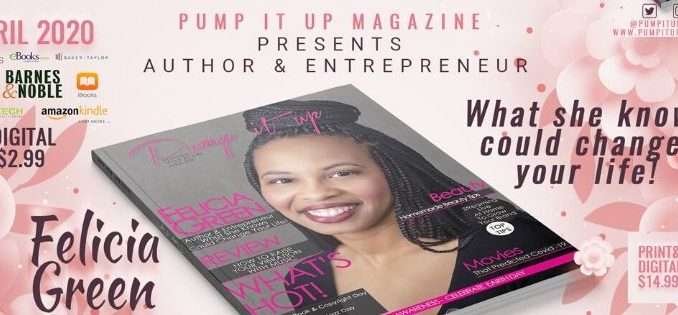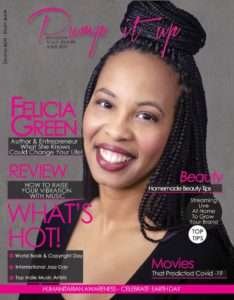 Greetings everyone,
This issue will be called the Social Distancing Spring Edition ( just kidding)
I hope all of you are safe and healthy at home and for those who may know of someone or you yourself have been exposed we pray for your good health and speedy recovery. This is a different time and our world is changing.
We here at Pump It Up Magazine want to encourage every one of our readers to practice Social Distancing, washing your hands and taking good care of yourselves and loved ones. Speaking of staying at home and finding something to do.
On the cover, we have an exceptional and inspirational author and entrepreneur, Felicia Green and her new book "# Mom Boss!". This is the perfect read for those moms who try to juggle between a job and raising a family. Now that the kids are out of school early and at home, this is a good time to settle down after the kids are in bed and take a literary bath in priceless information that could change your life! She has another book, "God's Purpose" This book shares her story about how to raise your vibration and turn pain, depression, and abuse into progress and success.
Also inside: Raising your vibration with music. An informative insight on music heard at a frequency of 432 Hz and how it can improve our lives.
New songs for indie artists Drivetime Michael B Sutton Aneessa
And don't forget to tune in to Pump It Up Magazine Radio!
Be well, safe and blessed! Best wishes ,
Anissa Boudjaoui