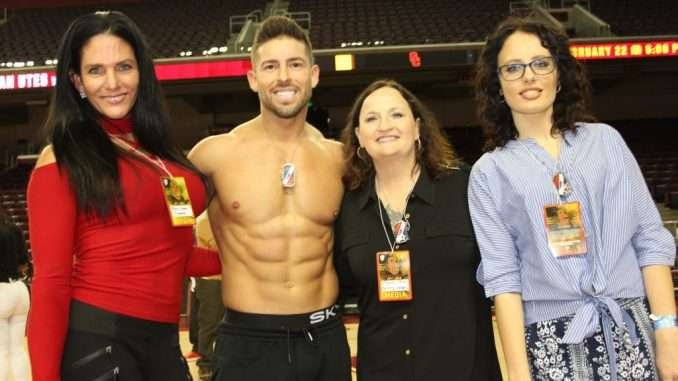 The fashionable My Ditty DogTagz necklaces are giving way to a new form of fan expression. With the My Ditty DogTagz fans can put their favorite musician, sports team, or film on the front of the Dogtagz and record up to 5 minutes of music or personal message. My Ditty DogTagz are growing in popularity among celebrities and charities. Roxanne Stone, Owner of My Ditty DogTagz tells us how her team developed the trendy necklaces.
Can you tell us a bit about your background?
I was raised in Wynne, Arkansas and then moved around a lot. We lived in 11 states. In the Army, I was a 91A Medical Specialist and afterward, I went to college and studied psychology, business law, and legal contracts. I worked in sales and began working in the music and entertainment industry. I started my own business, Roxy Music Management.  As a talent scout in the music and modeling world, I was blessed to help develop artists, work with record labels, and tour with XFactor, American Idol contestants, and Reality Show Actors.
What I'm most passionate about is helping other people. If I have the chance to bring all the right people together in the same room, with a positive attitude, for the right cause and purpose, then there's synergy and that creates magic!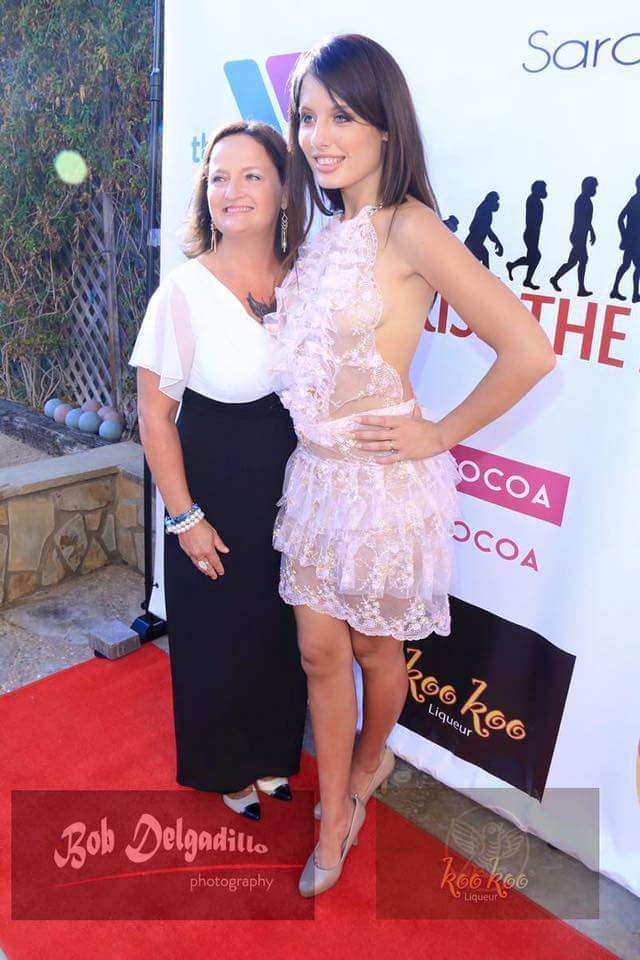 How did you come up with the concept for My Ditty DogTagz?
When touring with music artists, we would sell branded dog tag necklaces to the fans and they would sell out immediately. While helping Michael Reeves, now my business partner, copyright his song "Desert Storm," he kept calling it a dog tag.  I thought he was talking about creating a dog tag necklace. As he continued referring to his song as a dog tag I asked, "Are we talking about the same thing? Putting the song on a dog tag necklace?" It wasn't what he was saying, but we both agreed it was a good idea so we reached out to the patent office and discovered this was a truly an original idea!  We proceeded to patent it with "For Sale By Inventors" and are now we are the proud inventors of My Ditty DogTagz, along with my sister Rosalyn Coggins. We are the 3 original Co-Founders and Patent Owners of My Ditty DogTagz, LLC.  I also have two other amazing business partners, Sarah Joy Dover and Ed Jester who I feel blessed to have on my Team! In January of 2017, we officially named and founded My Ditty DogTagz.
Tell us about Roxy Music Management. How do you juggle your businesses?
At Roxy Music Management, I manage professional producers and songwriters, assisting them with label and publishing acquisitions, studio recording, song plugging, and all forms of marketing exposure.  I'm also a Talent Agent, scouting out talent for well-known producers.
I'm fortunate to own businesses that intertwine. Some of my best customers are music artists and I'm always finding ways to offer the My Ditty DogTagz, or a commission from the sale, to producers who sell them to their people or production companies and ultimately support charities.
Describe My Ditty DogTagz.
My Ditty DogTagz is an electronic jewelry dog tag necklace that can play music or audio messages. It can also be used as a keychain.  We have 2 current circuit boards: one circuit board plays 3 mins 10 seconds and the other plays up to 5 minutes in length. They're made with the colors, design, and logos of your choosing and can be made with Polyurethane Plastic, Stainless Steel, 14k Gold Plating or Rose Gold Plating.  Individual dogtagz can be custom made with diamonds or other jewels for a special price otherwise, the MSRP is $39.95 for each necklace.
You can re-record as many times as you want or need. The life cycle plays 300 to 350 times on average. It will not lose memory, and there is no reprogramming required.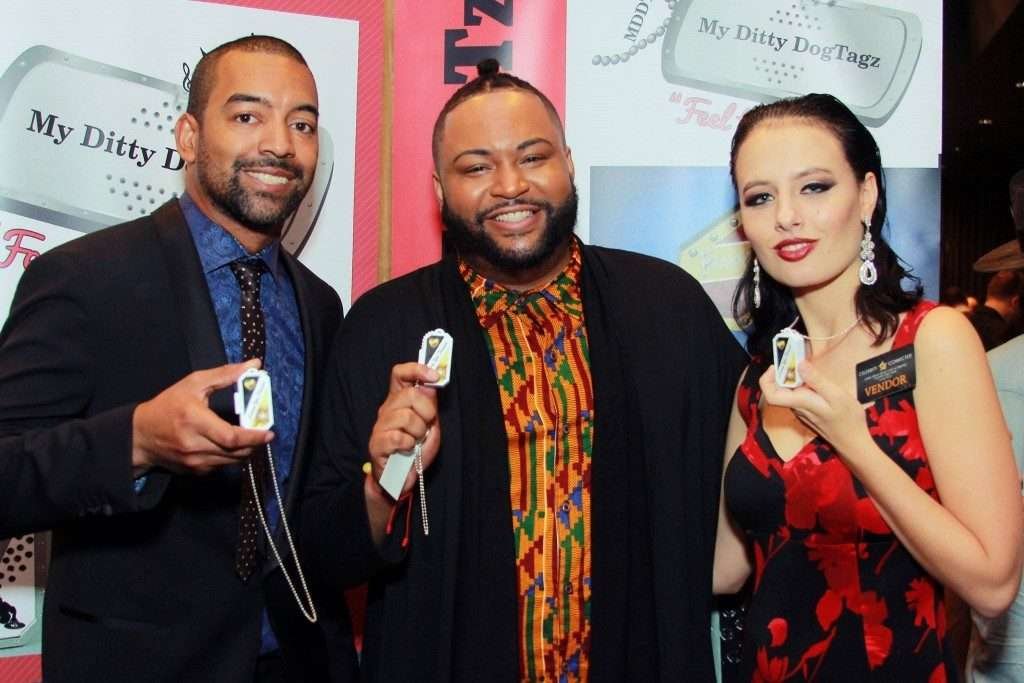 How are customers using your product?
Our customers use it to promote whatever they're most interested in including: music, corporate events, bible verses, positive affirmations, sentimental verbal messages, sports events, TV/film, military cadences, personal messages to loved ones, and so much more.
Can people put anything on your Ditty DogTagz or do you have restrictions?
At My Ditty DogTagz, we won't download anything that's verbally discriminating against any race, religion, or gender.  The user can download, change, or customize any message once they receive the product.
What has been the most creative Ditty DogTagz?
"The Answer" designed for the former lead guitarist, songwriter and singer for Earth Wind and Fire, Sheldon Reynolds has been the most creative dog tag designed so far, in my opinion.
Can you share with us some of the celebrities wearing your Ditty DogTagz?
Sheldon Reynolds (Earth Wind and Fire), Lou Diamond Philips (actor), Mickey Avalon (Rapper), Christian Graniere (actor), Misster Ray (Love & Hip Hop: Hollywood), John Aron (Justin Bieber's backup dancer), Shanica Knowles (Beyonce's cousin), Abe Cruz (Celebrity Fitness Trainer), plus many more…
Ditty DogTagz are great for fans, but who else would enjoy them?
Really, everyone can enjoy them for many purposes:  Sports fans can listen to their favorite spirit songs, music fans can enjoy hit songs from artists they love, people in the military can record verbal messages for loved ones, churches can load bible verses, holistic centers can load affirmations, high schools and universities can play their theme songs, and they're great for kids and adults with autism to be able to  play their favorite song or message of love which calms them when upset, and so much more!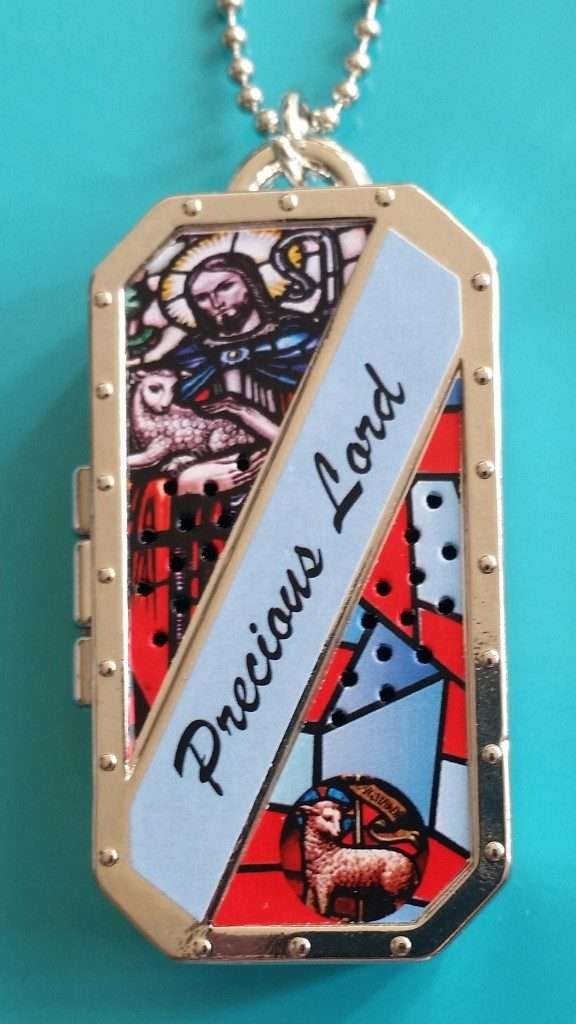 Your tagline is "Feel the Vibe" tells us more about this.
We chose "Feel the Vibe" because you can feel the music or message move through your body and soul when you're wearing the necklace.
We noticed your Ditty DogTagz are offered engraved or embossed. Can you provide details??
All orders are customized. Engraved orders can be ordered individually but aren't available with graphics unless you make an order of 1,500 or more, then you can get graphics with engraving. Embossed orders have a minimum order of 1,500 and can be broken down into quantities of 500, giving you 3 different choices of embossed wording should you decide to do so, plus you can get different graphics on them. Our current turn-around time for the engraved tagz is 10 days and the embossed is 6-8 weeks. Within the next couple months, turn-around time for the embossed tagz will be 3-4 weeks. We also ship internationally.
For Entrepreneurs starting out, what advice would you give them? What challenges have you seen while launching your business?
For 10 years I knew I wanted to be an inventor and I never gave up on that dream. I wanted to do something I was passionate about and wondered how I could put that passion into a product. So, I reached out to people who believed in me and we came together to make it happen, one step at a time.
No matter what life presented, I was never willing to give up on the idea and I knew that I would invent something. I started other ideas but didn't feel like they were the right one. You have to do your research and start something and keep taking it step-by-step. My best advice is to have a team who believes in you. Most entrepreneurs don't have a team and they give up. It's hard work. There's no set schedule, no days off, and you have to be willing to give it your all and put yourself out there in order to succeed.
You are involved in many charities. Can you tell us about your favorite charities and how do you see them using My Ditty DogTagz?
Helping disabled veterans. Once a year we give 5% of yearly gross profits directly to families. They can use the money however they choose. Human trafficking charities including: Rock Against Trafficking, Sheros, and Tik Tok Services, who sell My Ditty DogTagz at their concerts and charity events. Also a charity for autistic students, where parents will purchase the necklaces and upload calming music or messages. We are able to do this because we upfront the products and as they are sold, the charity gets a portion of the proceeds. We typically donate $10 to $15 for every necklace to sold to the charities.
Tell us about your Award "Special Achievement in Business Design" by Las Vegas F.A.M.E Awards. How were you chosen? What does this mean for your business?
Every year, Al Bowman (Executive Producer) and the Staff of the Producer's CHOICE Honors/F.A.M.E. Awards evaluate thousands of potential candidates for public recognition both online and through personal and business referrals. That is how they choose their specially selected recipients for recognition at both of their award shows. They selectively pick 50 newly discovered award recipients from their long distinguished list and I felt honored to be one of them to be recognized with an award in Las Vegas at the Hard Rock Live for "Special Achievement In Business Design".
What is your vision for 2018? Which markets do you plan on expanding to this year?
Our big vision for 2018 is to continue to give back to our communities across the Nation and Worldwide. We'd also like to branch out to major theme parks like Disneyland, Disneyworld, and Universal Studios and all branches of the military. The future of My Ditty DogTagz will include the Bluetooth version which is sleeker, thinner, lighter weight, the casing is built more like a cell phone case; it will play up to 18-20 min worth of audio with a skip function and a built-in microphone, and a micro USB port that will replace the cell batteries. We'll also be adding a barcode on the backside for the music artists in which the customer can scan to quickly gain access to the artists' social media info and music apps. Barcodes can also have emergency medical info including name, contact, medicine, allergies, etc.
We are also extremely excited to be launching our My Ditty DogTagz  pet clothing line with Celebrity Designer Antonella Commatteo as an alternative to microchipping. If a pet gets lost, pressing the button on the tag will tell the person the pets name, favorite treat, vet info and anything else you'd want them to know should someone find your lost pet.  We expect to release the clothing line this Summer.
Constant future evolution will include emergency GPS and medical services in hopes that we can partner with a mobile alert. Our dogtagz are a vessel for many great things to come.  "Feel the Vibe!"
Please visit : www.mydittydogtagz.com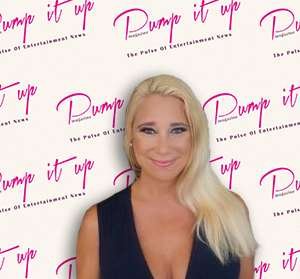 By Jules Lavallee