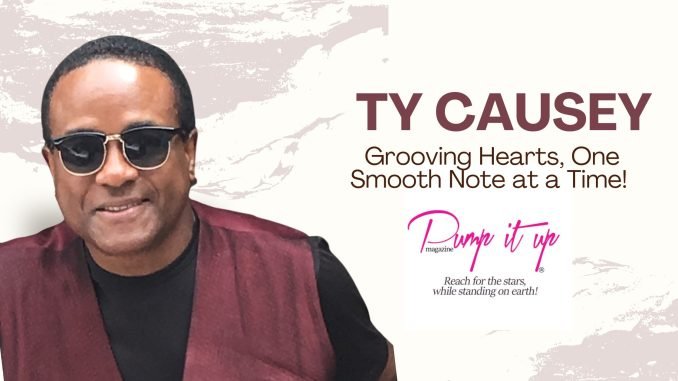 Ty Causey's music has a magical ability to groove hearts and captivate souls, one smooth note at a time. With his soulful voice and heartfelt lyrics, he weaves a tapestry of emotions that resonate deeply with listeners. His latest single, "My Love Zone," is a prime example of his musical prowess, effortlessly combining classic R&B and smooth jazz into a feel-good vibe that speaks directly to the heart.
Throughout his musical journey, Ty Causey has remained dedicated to staying true to his original and unique sound. Drawing inspiration from various artists and genres, he continually learns and grows, but he always infuses his music with a distinct touch that sets him apart. His commitment to authenticity shines through in every performance, leaving a lasting impact on those who experience his artistry.
Not only does Ty Causey craft incredible music, but he also understands the importance of physical health in sustaining a successful music career. By focusing on exercise and maintaining his peak condition, he ensures that his performances exude strength and energy, elevating the connection with his audience to a whole new level.
As Ty Causey's journey unfolds, his music becomes an indicator of his growth as an artist. He draws from personal experiences, including past failed relationships, which have shaped him into the person he is today—a person who truly understands and values the gift of living in the Love Zone.
Listen to "My Love Zone" on KPIU RADIO on The Drivetime Show hosted by Bernie C. everyday 7pm to 9pm (pst) – www.kpiuradio.com – The West Coast Wave ! Pump it up Magazine official radio station
"My Love Zone" is a taste of what's to come in Ty Causey's full album, "Faithful & True," set to be released in the fall of 2023. Anticipation builds as supporters eagerly groove to the enchanting melodies, knowing that they are in for a musical treat with the complete album.
In the vast and diverse music industry, Ty Causey remains steadfast in carving his own path, creating music that resonates deeply with audiences and speaks to the very essence of love and human connection. He continues to craft melodies that groove hearts and souls, touching the lives of many, one smooth note at a time.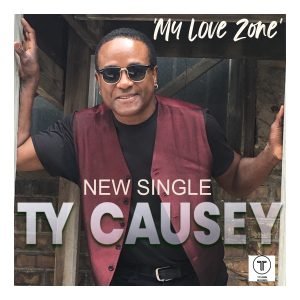 Follow Ty Causey on social media for the latest news, releases, and behind-the-scenes insights. Stay connected with the talented artist through these platforms to be a part of his musical journey.
Facebook – www.facebook.com/tycauseymusic
Twitter – www.twitter.com/tycauseysr
Instagram – www.instagram.com/tycauseymusic
ReverbNation – www.reverbnation.com/tycausey
For more updates and information about Ty Causey and his music, be sure to visit his official website at www.tycauseymusic.com.