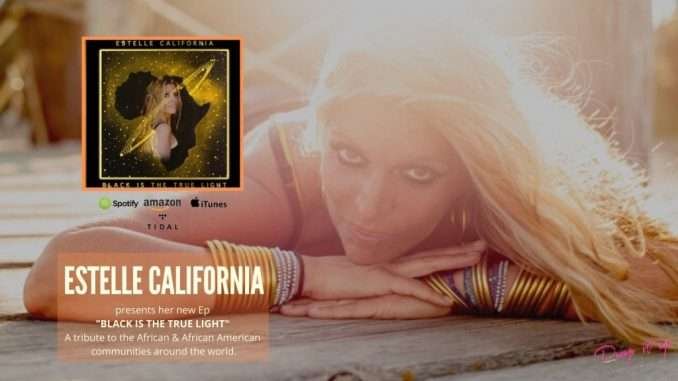 Heart-rending single available Now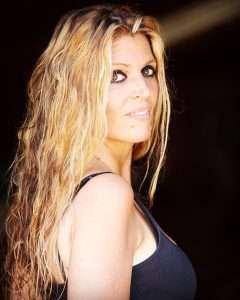 After the successful release of her debut single "Star," a powerful song serving as an anthem of freedom, Paris-born soul singer Estelle California has made her mark. Now, with her newest single, "Black Is The True Light," Estelle sings a tribute to the African and African American communities around the world.
"This song is the biggest love song I could have ever dreamed to have," Estelle says. "It is my love, purpose and my duty to shine the black glory and all the resilience that comes out of the darkness."
"Black Is The True Light" is the second single off of Estelle's upcoming EP, My Name Is Freedom. The soul-filled anthem is led by an emotive piano melody and Estelle's captivating voice, combining elements of pop, soul, and jazz to create a truly international feel.
A fierce humanitarian, Estelle California uses her music to promote positivism. After growing up in an environment of discrimination and racism, Estelle eventually left to spend time in South Africa, a period which helped her to realize that one of her callings in life was to give back to those who have been oppressed around the world. Estelle has found music to be the perfect vehicle to express herself; building bridges instead of fueling hate.
You can listen to "Black Is The True Light" on all major platforms. You can also take a look at her EPK on YouTube.
Follow Estelle on Facebook and Instagram to stay tuned to her upcoming EP, My Name is Freedom.
About Estelle California
Estelle California is a singer/songwriter born in France. She started playing the piano when she was 5 years old and went on to study saxophone. Later, she became an avid dancer and was formally trained in opera.
Her current life is a far cry from her childhood growing up in France, where she suffered physical and mental abuse and lived in an environment where she saw many people being discriminated.
In 2013, Estelle moved to Oakland, CA, where she felt drawn to the diverse and respectful community. Her love for the state of California and its people led her to change her artist name. As a musician, Estelle draws inspiration from artists like Nina Simone. Her lyrics offer an overall message of hope and gratitude.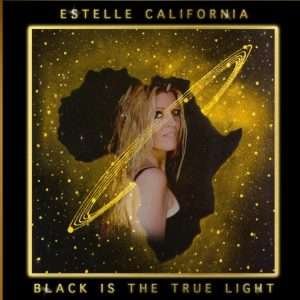 To know more about Estelle California, please visit:
https://www.estellecalifornia.com
https://www.instagram.com/estellecalifornia/ 
https://twitter.com/estellecaliforn 
https://www.facebook.com/estellecalifornia/