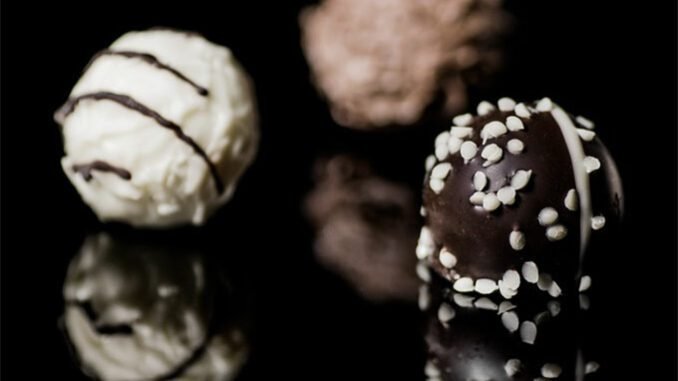 What are hot chocolate bombs?
Hot chocolate bombs are marshmallow-stuffed chocolate spheres that contain a hot chocolate mix. These became first popular over TikTok social media apps. Its delicious, rich, and creamy flavor serves as a perfect dish for kids and families. One can use it as a giveaway gift any time of the year because they take up only a few ingredients.
One can make them at home without any hassle. Wanna learn how to make these hot chocolate bombs? Let's explore the making requirements before hopping onto the procedure.
What are the ingredients of hot chocolate bombs?
Few supplies are a must-have to undergo cooking and baking!
One small, safe bowl that can undergo microwave temperature,
Half sphere, silicon mold,
Small, piping bag.
You may often require the following ingredients for making the perfect bombs:
Semi-sweet chocolate chips- One can use these to create hot cocoa drinks. Semi-sweet signifies that its taste is neither too sweet nor too bitter. One can replace these chocolate chips with dark chocolate chips to experience a less sweet drink. One can use milk chocolate chips to enjoy a sweeter drink.
Chocolate candy toppers- Mini, rainbow baking chips are available on Amazon and Walmart. However, one can remove these chips off of the cosmic brownies as well. Go for it if they are not available to you.
Hot chocolate mix powder- You can use any packet or container of any brand to avail hot cocoa. Choose your favorite brand feasible for you.
Cosmic Brownies- It is an optional choice. Pieces of cosmic brownies act as an additive flavoring. They make the cocoa bomb delightful and unique. The hot drink becomes extra flavorful with the addition of these cosmic brownies. You can use either ready-made or homemade cosmic brownies, depending on your priority.
Mini marshmallows – Every hot cocoa is incomplete without mini marshmallows. The stuffing of the bombs deserves the softness and fluffiness of mini marshmallows.
How To Make DIY Hot Chocolate Bombs?
Hot chocolate bombs are an American cuisine that people serve as dessert.
1. MICROWAVE
Use the small microwave-safe bowl for melting 2 cups of semi-sweet chocolate chips. Set the microwave to 30 seconds increments and stir in between the intervals. It will take around 60-90 seconds to melt. Spoon about 2 TBS into each half-sphere after the melting procedure. Spread the chocolate using the back of the spoon around the whole sphere. You must ensure to cover and coat the whole, including the edges. Freeze them to avoid their fragility. Let it freeze for ten minutes to harden its structure. Gently remove each sphere from the molds once they are all set.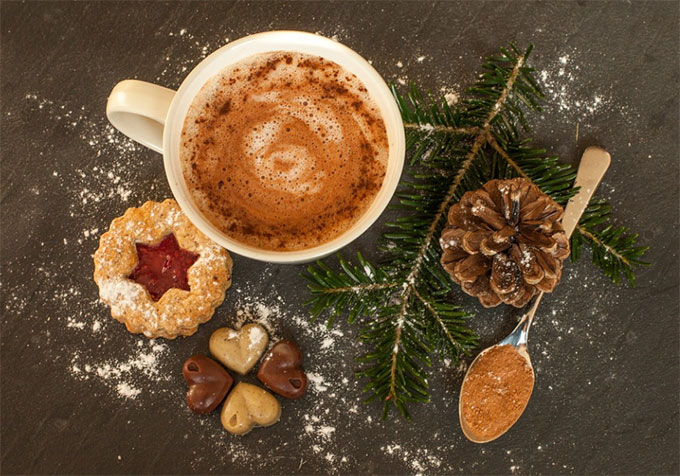 2. SMOOTH AND DRIZZLE
Facedown and lay six half spheres on a plate. Melt the rest of ¼ cup semi-sweet chocolate chips in a mini, microwave-safe bowl. Stir them in between 30 seconds increments. Spoon them into a piping bag after 30-60 seconds, and make some space in the corner of the piping bag. Drizzle some chocolate as five tops. Use multi-colored chocolate chips over the drizzle before it hardens. Repeat the process with five additional half spheres. Let it settle inside the fridge for 3-5 minutes until the stuffing gets hard.
3. TOPPINGS
Place the six remaining plain spheres in the face-up position. Spoon each half-sphere with one TBSP of hot chocolate mix. You can top them with cosmic brownies as an optional choice. You can often try mini marshmallows as toppings.
You can warm up a mini plate that is microwave-safe for use. Heat it for 45-60 seconds. Lay the half spheres with a decorative design for a couple of seconds. Observe it till the time the edges begin to melt. It helps to make the edges even and glue the pieces together. The edges must meet to connect the corresponding half spheres. Repeat the steps with the rest of the spheres.
4. HOT COCOA
Use a mug and set a hot cocoa bomb inside it.
Melt the shell through 6 oz of hot milk or water.
It will release the hot cocoa powder, cosmic brownie, and mini marshmallows.
Emulsify it through a spoon stirring procedure.
5. WEED
You can use a similar procedure with weed chocolate. Break the Cannabis-infused chocolate into small pieces and microwave them in a microwave-safe bowl. You can use a whisk to crush the chocolate pieces once it starts melting. You can lay the melted chocolate in a semi-sphere mold and let it freeze to retrieve the shell shape. Use marshmallows and powder as filling in these chocolate bombs. Heat the remaining weed chocolate in thirty-second increments using the microwave. Let the hot chocolate bombs cool to avoid any disruption in shape. Remove the weed-based hot chocolate bombs from the mold after ten minutes. If you are thinking of where to get the best weed products then you can consider online weed delivery.
Recipe note: Cosmic brownies are optional for use. You can make regular hot chocolate bombs through the omission of brownies. They seem delicious and act like cookie dough in ice cream.
How to serve the hot chocolate bombs, and how long do these last?
Use a mug to pour hot chocolate bombs. Melt the shell with 6 ounces of hot milk or water on the top of these cocoa bombs. Release the hot cocoa powder, cosmic brownie, and mini marshmallows and stir them all with a spoon. The emulsification process will make it ready to serve! You can add chocolate syrup to make the presentation unique.
They are the manufacturing of hot chocolate powder, so it lasts for 4-6 months. The addition of cosmic brownies makes it last for a maximum of two weeks. One must keep it away from hot temperatures to avoid melting. It requires room temperature and a separate sealable container.
What is Cannabis-infused chocolate?
Cannabis and chocolate are a heavenly match that brings sheer pleasure. It is a perfect creation that is a DIY process. Decarboxylation of the bud requires forty minutes. Next, melt the chocolate so that it becomes free from lumps. Then, mix the ground cannabis with the chocolate. Pour the mix into molds so that it gets some shape. Remove air bubbles and freeze them for 10-15 minutes to retrieve weed-based chocolates.
Conclusion
The hot chocolate bombs have an easy-to-make recipe that is fun to do! It includes the simplest ingredients perfect for gifts and parties. The hot chocolate mix adds richness to the chocolate bombs, and cosmic brownies turn it into heaven! Enjoy the best experience with a steady hand and some patience to make them. It takes minimal ingredients, and you can make it while enjoying some family time as well!