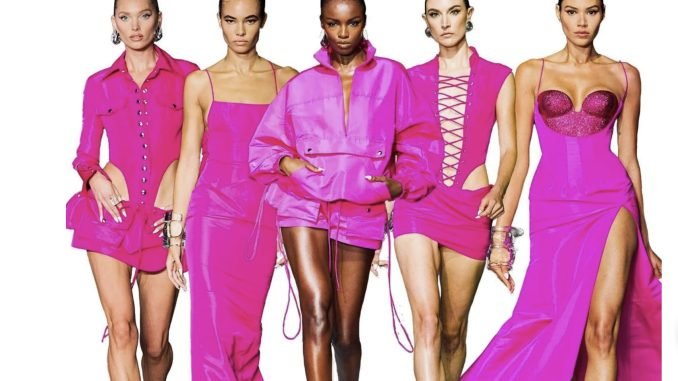 In the world of fashion, there are some designers who consistently push boundaries and reimagine the industry's landscape. LaQuan Smith, the visionary designer and CEO of LaQuan Smith, LLC, based in New York City, has taken the runway by storm once again with his latest creation: the Barbie Collection. Born on August 30, 1988, in Queens, New York, LaQuan Smith's passion for fashion developed early in life, nurtured by his grandmother who gifted him an old Singer sewing machine at the age of 13. This gift ignited his love for design, leading him to create garments regularly and lay the foundation for his illustrious career.
The Visionary Designer: LaQuan Smith
LaQuan Smith's breakthrough moment came when, at just 21 years old, he made his mark on the fashion world during New York Fashion Week in 2010. His debut collection titled 'Water Goddess' showcased at the Society of Illustrators headquarters in Upper East Side, leaving the audience in awe. Fashion press, buyers, and celebrities, including the Vogue editor-at-large Andre Leon Talley, recognized his talent and potential.
The essence of LaQuan Smith's Barbie Collection lies in its celebration of diversity and empowerment. Inspired by the iconic Barbie doll, the collection reflects inclusivity, offering a wide array of sizes, colors, and styles for all body types. Smith's unwavering commitment to promoting body positivity and embracing individuality has earned him admiration and respect within the fashion community.
Nostalgia Meets Modernity
Barbie has been an enduring cultural icon, inspiring generations with her impeccable style and limitless potential. LaQuan Smith's Barbie Collection beautifully blends nostalgia with modernity. Infusing each design with a fresh perspective, Smith pays homage to the timeless allure of Barbie while presenting a collection that is visually stunning and profoundly meaningful.
The visionary designer's audacious approach to fashion is evident in his daring designs, bold colors, and audacious cuts. With each piece, Smith challenges conventional norms, encouraging fashion enthusiasts to embrace their unique style and confidently make a fashion statement.
Embracing Diversity and Empowerment
LaQuan Smith's Barbie Collection is more than a line of garments; it's an ode to empowerment and inclusivity. The collection embraces diversity, offering a range of sizes, colors, and styles that cater to all body types. This unapologetically inclusive approach to fashion sends a powerful message, celebrating individuality and encouraging everyone to feel confident in their skin.
LaQuan Smith's dedication to inclusivity and body positivity is not just a marketing strategy; it's a reflection of his genuine values. By defying the narrow standards set by the industry, Smith has become a trailblazer, inspiring fellow designers to embrace a more inclusive approach to fashion.
Taking Fashion to the Next Level
LaQuan Smith's Barbie Collection elevates fashion to new heights, creating wearable art that commands attention. The collection encourages fashion lovers to break free from conventional norms and embrace their unique style. With every piece, Smith challenges traditional boundaries and redefines what it means to make a fashion statement.
Where to Experience the Barbie Collection
For those eager to experience the allure of LaQuan Smith's Barbie Collection, you can explore the entire collection on the official LaQuan Smith website [https://laquansmith.com/collections/collections]. The online store offers a seamless shopping experience, where you can browse and purchase the pieces that resonate with your style and personality.
Conclusion
LaQuan Smith's Barbie Collection is a dazzling celebration of diversity, empowerment, and artistic flair. From his early beginnings as a passionate designer to becoming a visionary in the fashion industry, Smith's journey is a testament to the power of passion, perseverance, and fearlessness. With its innovative designs and inclusive approach, the Barbie Collection proves that fashion can be both daring and empowering.
The fusion of nostalgia and modernity in the collection captures the magic of timeless memories while presenting a fresh and contemporary perspective. As LaQuan Smith continues to redefine fashion and challenge the status quo, the world awaits eagerly to witness the next chapter of this extraordinary designer's career.