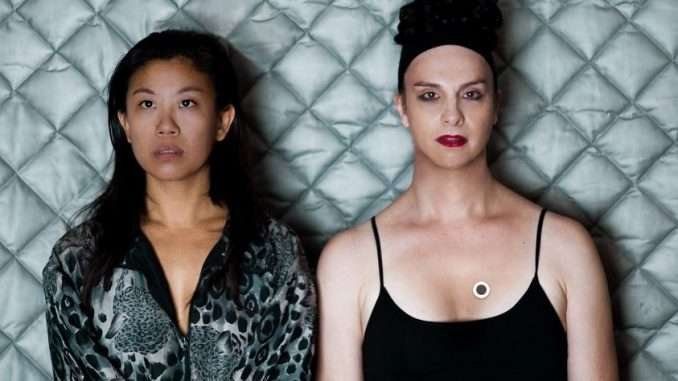 Gavin Rayna Russom and Nancy Whang have announced a joint tour they've appropriately dubbed the "Ladies of LCD Soundsystem Tour." Stepping away from James Murphy's band, the pair will perform DJ sets across 16 US cities this fall. Kicking off in Salt Lake City, Utah on October 18th, the trek includes stops in Seattle, Miami, Chicago, Dallas, Denver, Austin, Brooklyn, and Los Angeles.
Each show will see local women or non-binary artists serve as openers. In addition a dollar from each ticket sale will be donated to the Rape, Abuse and Incest National Network (RAINN), which is the US's largest anti-sexual violence organization.
Find the complete Ladies of LCD Soundsystem itinerary below. More dates are expected to be added soon.
Ladies of LCD Soundsystem 2018 Tour Dates:
10/18 – Salt Lake City, UT @ Urban Lounge
10/19 – Seattle, WA @ Eden
10/20 – San Diego, CA @ Bang Bang
10/25 – Ferndale, MI @ Grasshopper Underground
10/26 – Miami, FL @ Floyd
10/27 – Athens, GA @ Georgia Theatre
10/31 – Chicago, IL @ Sleeping Village
11/01 – Louisville, KY @ Gravely Brewing Co.
11/02 – Dallas, TX @ It'll Do
11/03 – St. Charles, MO @ RYSE
11/08 – Denver, CO @ Ophelia's Electric Soapbox
11/09 – San Francisco, CA @ Mezzanine
11/10 – Austin, TX @ Cheer Up Charlie's
11/17 – Portsmouth, NH @ 3S Artspace
11/29 – Brooklyn, NY @ Good Room
11/30 – Los Angeles, CA @ 1720
LCD Soundsystem dropped their reunion record, American Dream, back in September, some two months after Russom came out as transgender. Whang's other project, The Juan MacLean, shared a new track called "What Do You Feel Free About?" back in June.