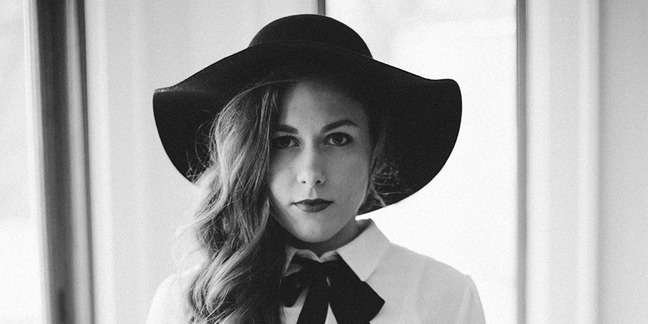 Jenn McMillan, Michigan-born musician has been spreading her songwriting and musical talent across the great lakes state for years and is ready to inspire as many people as possible with her music from coast to coast.
What was your first eye opening music experience?
(JM)My first eye opening music experience happened the first time I went to a symphony orchestra concert for college. I was dreading having to go because I always heard that the symphony is boring and long.
They were playing the Dies Irae from Verdi's Requiem, and as they were about to start I was thinking, "Well, this is probably gonna be boring." And then they started, and I was blown back in my chair by the sound. It was terrifying, yet completely exhilarating. My jaw dropped and I actually started crying because I had never experienced that much sound coming at me. After that performance, I looked forward to symphony orchestra concerts. That many musicians playing together is an amazing thing to witness.
How did you first get started?
(JM)My friends were really the ones that got me started, to be honest. I didn't want anything to do with performing, mostly because I was scared of it. But, one day one of my good friends comes to me and says, "So… I signed you up to perform at our church's annual summer festival next week." And that's kind of what kicked everything off. After that performance I was excited about performing, even though I was still terrified of it.
When did you realize being a musician was your calling?
(JM)I never considered music to be a career choice; it was always just something that I enjoyed doing in my free time. It wasn't until I was getting ready to graduate from high school that my counselor told me that animal science (I wanted to be a zoologist) probably wasn't going to be an option for college because my science grades suck, and that I should pick something else. I had no clue what else I would study. So he asked me what I like to do in my spare time and I told him I like playing piano, singing, playing guitar, dancing around my basement to Beyonce (lol), and so on. So he said, "Then why don't you study music?"
I mulled this over and realized that he was right, I needed to be studying music. So he gave me some universities to look into, and I ended up attending the University of Michigan and graduating with a Vocal Performance degree.
Who are some of your influences?
(JM)Definitely number one is Florence + The Machine. Their Ceremonials album made inspired me to write so many songs. Also, I've always loved British singer Joss Stone. Her voice is divine.

Where would be your dream gig?
(JM)My dream gig would be to be able to perform my own music with a symphony orchestra. Any orchestra really, I can just hear how some of my songs would sound with an orchestra and it would be absolutely amazing.
Also, Coachella would be amazing.
For more info on Jenn and her music check out www.musicpage.com/jennmcmillan