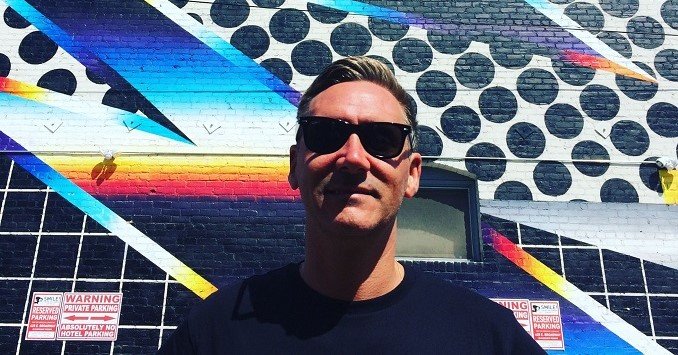 Discover the secrets behind effective PR strategies for independent artists as we sit down with a seasoned music industry specialist. With a passion for nurturing talent and a wealth of experience, Chad Cornies  shares invaluable insights on overcoming challenges, gaining recognition, and standing out in a competitive industry. Get ready to dive into the world of music PR and unlock the keys to success for independent musicians.
What led you to specialize in providing PR services for independent artists in the music industry?

I've been in bands since the 90's and have always been good at keeping my music contacts active. I genuinely love the human relationships that are built by touring in bands and I've tried to keep in touch with everyone who was ever interested. Over the years many of those people ended up working in the music industry and some have become very successful. A lot of those people have helped me in getting this business running.
How do you assist independent artists in overcoming the challenges they face in promoting their music?
I recognize anyone can do their own PR. I just happen to be a little faster at it and have more contacts/relationships, and maybe a little more insight into how to pitch things. I also try to find outlets that support bands' particular niche/genre and go from there.
Can you share some strategies you employ to help independent artists gain recognition and stand out in a competitive industry?
I try to make sure that bands have all their assets in order. A well maintained EPK, streaming artist accounts, and properly tagged and formatted media so that they have a better chance of not being skipped over. Most media outlets get hundreds if not thousands of emails a day!
What are the key obstacles that independent artists typically encounter when trying to reach a wider audience?
Money! Unfortunately many of the services that help artists promote themselves aren't free. A good press and radio team, digital marketing and touring all cost money. My advice is not to fight about money in a band and just pay out of pocket while you're getting started. You can pay yourselves later. Music is a hobby. We pay to play golf, go skiing, watching movies. Why not invest in your music hobby too?
How do you stay updated with the latest trends and changes in the music industry to better serve your clients?
I work with people from all kinds of different music industry fields, so I tend to get a wide breadth of information coming my way. I sometimes join music industry associations if it might benefit me. Going to music conferences helps too.
Could you share a success story where your PR efforts had a significant impact on an independent artist's career?
The head of Spotify Rock reached out to say she loved Wine Lips. That probably helped them in the playlisting world. They've really been making waves. But their success comes from relentless touring, which I think is the true key to success for any band. Some of my bands have been in Classic Rock UK, Rolling Stone France, London Economic, etc. I think those bigger publications make an impact.
In your opinion, what are the current challenges and opportunities for independent musicians in the music industry?
I think that one of the biggest challenges is getting seen in a landscape where anyone and everyone can start a band and release something that is distributed world wide. That's why I think touring is still the most important part of building a band's legitimacy and true fan base.
What advice would you give to independent artists who are seeking effective PR representation to further their musical careers?
Check out the bands and labels you like and see who is working with them. Usually that helps people find a good fit musically. Have a conversation and see what kinds of strategies they use, and if you have the same goals. Be realistic about where your band is at. If it's your first release and you don't have a fanbase yet, your PR person will have a hard time pacing your band. Try doing it yourself until you start levelling up.
Please send photos and links