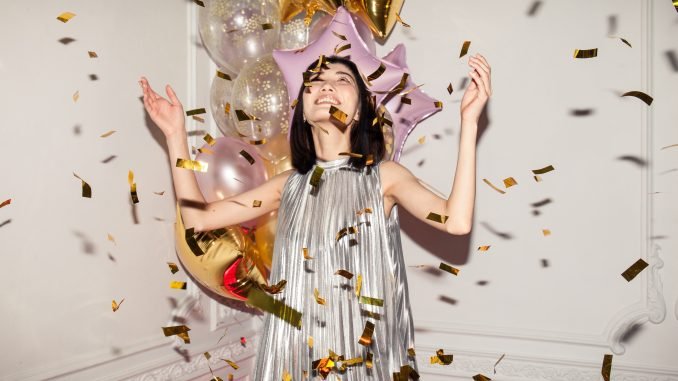 Photo by cottonbro studio: https://www.pexels.com/photo/woman-looking-at-falling-confetti-3419692/
How to Spend New Year's Eve Like a Celebrity
Are you ready to bring in the New Year with a bang? If you want to spend the night in style like a celebrity, then this blog post is just what you need. We'll provide you with tips on how to make your New Year's Eve celebration something special. From where to stay, to what to do and who to invite, we'll help you create an unforgettable night that'll make you feel like a celebrity. So, if you're ready to get the ball rolling, let's get started!
Ring in the new year at Times Square
If you're looking for a classic way to celebrate New Year's Eve, head to Times Square in New York City. The iconic destination is a popular destination for celebrities and other famous faces looking for a night of fun and excitement.
The Times Square Ball Drop is an annual event that takes place every December 31st and has been an iconic tradition since 1907. Each year, a different celebrity is selected to press the ceremonial button that triggers the dropping of the ball at midnight. During the festivities, the crowds are lit up by millions of LED lights and fireworks illuminate the sky above. It's truly a once-in-a-lifetime experience!
Celebrities like Taylor Swift, Mariah Carey, and Drake have all partied at Times Square for New Year's Eve in the past. If you're looking for an unforgettable way to spend New Year's Eve, this is it!
Head to Vegas
If you're looking to really live it up like a celebrity on New Year's Eve, why not head to Vegas? Sin City is the perfect destination for an unforgettable night. The bright lights, casinos, and lively atmosphere all add to the fun of the evening. Whether you hit up the clubs, dance the night away at a concert, or just spend the evening gambling and enjoying the spectacular views, Vegas will give you an experience like no other. And since Vegas is full of other celebrities, you might even get a chance to rub elbows with some famous faces.
Go on a luxurious vacation
If you want to spend New Year's Eve like a celebrity, then why not take a luxurious vacation somewhere? Whether it's to an exotic beach or a remote cabin in the mountains, you can have an unforgettable experience and enjoy yourself.
When choosing your destination, make sure to do your research and pick the right one. Consider factors like how much time you have and how much money you want to spend. Also think about activities that you want to do while you're there.
Once you've settled on a place to go, book a flight or take a road trip and start planning the activities that you want to do. From exploring the local culture to lounging on the beach, make sure to experience everything your destination has to offer.
Celebrities like to travel in style and many of them opt for luxurious accommodations when they're on vacation. Consider staying in a 5-star hotel, renting a private villa, or even chartering a yacht for the night. Whatever type of accommodation you choose, make sure it offers all the amenities you need to make your stay special and comfortable.
Finally, don't forget to stock up on all the essentials before you go. Whether it's snacks, drinks, clothes, or anything else you may need while on vacation, make sure you have it all. This way, you'll be able to fully enjoy your luxurious vacation and make the most out of your New Year's Eve celebration.
Have a private party at home
If you really want to experience New Year's Eve like a celebrity, why not host your own private party? Invite your closest friends, family, and colleagues over to your place and throw a lavish celebration. You can deck out your home with all the latest decorations, festive beverages, and delectable treats. And if you want to add an extra level of opulence to the evening, you can hire a professional DJ or live band to make your bash the talk of the town. Of course, you don't have to break the bank to have a good time – a simple get-together with pizza, beer, and classic board games can still be plenty of fun! Just make sure you stock up on enough noisemakers and party hats to get everyone into the spirit. Celebrating at home is one of the best ways to feel like a celebrity on New Year's Eve.